The backdrop picture at Morrissey's concerts is a picture of Oscar Wilde asking, "WHO IS MORRISSEY?"
For the past fourteen months, Morrissey fans have been asking, "WHO IS MORRISSEYSWORLD?"
The 'MorrisseysWorld.blogspot.com' website has become a mysterious phenomenon, having had 294,893 hits to date, but IS IT REALLY MORRISSEY BEHIND IT? MorrisseysWorld is also responsible for forming 'The Blue Rose Society', which it is said, is in honour of Oscar Wilde and his 'Green Carnation'.
MORRISSEY WEARS A GREEN CARNATION IN LIEGE JULY 5TH 2012
Photographs emerged yesterday of Morrissey wearing a tie covered in BLUE ROSES, which some fans are saying, proves once and for all, that MORRISSEY is behind MorrisseysWorld, and yet the number one 'unofficial' Morrissey fan site, Morrissey-Solo.com refuses to even discuss the possibility that it could be, with the owner and moderators of So-low continuing to TELL their readers that it isn't true.
MORRISSEY RECEIVES THE KEY TO THE CITY OF TEL AVIV IN HIS BLUE ROSE TIE - JULY 21ST 2012
Some other fans have dismissed MorrisseysWorld as a fake on the sole reasoning that "Morrissey just wouldn't DO that."
So, IS MORRISSEY BEHIND MORRISSEYSWORLD? If you have previously dismissed MorrisseysWorld as a fake, I would urge you to re-open your mind, study the evidence, and then DECIDE FOR YOURSELF, DON'T BE TOLD what is true and what isn't true.
Here is a brief summary of some of the FACTS behind MorrisseysWorld:
16 DEC 2009 - First article published on MorrisseysWorld.blogspot.com. After just three weeks of posting things, the site falls dormant having had NO traffic and NO publicity.
1 MAY 2011 - MorrisseysWorld starts up again, but still has NO publicity or traffic.
14 MAY 2011 - Despite NOBODY having noticed or mentioned MorrisseysWorld, Morrissey's 'Official Website', True-To-You.net, issues a statement saying, "Morrissey would like it known that the site known as Morrisseysworld.blogspot is a fake. Morrissey has no connection with the site and is therefore not the author of anything written on the site." DENIAL NUMBER ONE FROM TRUE-TO-YOU & PUBLICITY FOR MORRISSEYSWORLD.
3 AUGUST 2011 - In an article on MorrisseysWorld entitled 'My Live Tour Journal', Morrissey reviews Justin Bieber's live DVD 'Never Say Never', in which Bieber uses the words, 'Welcome to my World.'
4 AUGUST 2011 - In an article on MW entitled 'A pledge to my fans at the London Palladium', Morrissey says, "I have decided I will once again strip down to the waist at the London Palladium."
8 AUGUST 2011 - Morrissey comes on stage at the London Palladium and says, "Welcome to My World", the EXACT words used by Justin Bieber on his DVD. At the end of the show, Morrissey strips to the waste, thus FULFILLING THE PLEDGE of 4 AUG FROM THE MW BLOG.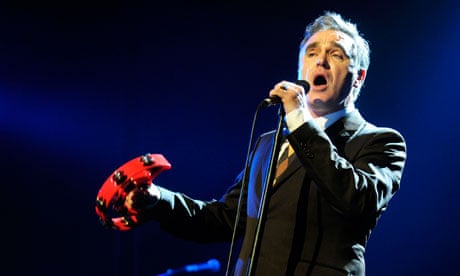 MORRISSEY AT THE LONDON PALLADIUM AUG 8TH 2011 "WELCOME TO MY WORLD."
13 AUGUST 2011 - In a parody piece on MorrisseysWorld entitled 'Q&A with iconic singer Morrissey - introduction', Morrissey dresses Boz Boorer in drag.
13 AUGUST 2011 - In an article on MorrisseysWorld entitled 'Right I'm off now. Honest', Morrissey says, " (I have a) US tour to plan." THERE HAD BEEN NO 'OFFICIAL' MENTION ANYWHERE OF A US TOUR.
19 AUGUST 2011 - TTY issues a statement saying, "Morrissey has no connection with the site called Morrisseysworld.blogspot. Whoever is on this site/page claiming to be Morrissey is certainly NOT Morrissey. Pleased be warned. Thank you." In the same statement, it is announced that "Ten US dates for Morrissey will be announced this coming Monday." DENIAL NUMBER TWO FROM TRUE-TO-YOU & A US TOUR ANNOUNCED.
22 AUGUST 2011 - MorrisseysWorld publishes an article asking fans to wear either a single red rose or a single white rose during the US tour.
1 SEPTEMBER 2011 - MW again asks fans to wear a single red or white rose on the US tour, in honour of Oscar Wilde.
6 SEPTEMBER 2011 - MorrisseysWorld sets up a twitter account '@MorrisseysWorld'.
14 SEPTEMBER 2011 - TTY issues a statement saying, "Morrissey would like to stress that he has absolutely no affiliation with the site called Morrisseysworld, and that the views expressed on Morrisseysworld blog and twitter page are not Morrissey's views, and do not come from Morrissey. Morrissey has no connection with this, please beware." DENIAL NUMBER THREE FROM TRUE-TO-YOU & PUBLICITY FOR THE NEW MW TWITTER ACCOUNT.
27 SEPTEMBER 2011 - The MESMERISING blogsite thingy 'FollowingTheMozziah' appears.
9 OCTOBER 2011 - LOG LADY is introduced on the MW blog and says, "When the blood runs, the white rose becomes a red rose. When the truth settles down, nothing will remain."
MARGARET AKA LOG LADY - THE MORRISSEYSWORLD PROPHET
7 NOVEMBER 2011 - The MW blog posts a song called 'Blue Rose' from Twin Peaks. The tune is interpreted by some as sounding like 'Trouble Loves Me', which in turn is an anagram of 'Love MT Blue Rose.' Log Lady states that "THE BLUE ROSE exists" and "THE white ESOR will be seen."A COLLAGE OF FAMOUS PEOPLE MAKING 'O' and 'OO' signs WITH THEIR HANDS is also posted.
LIL THE DANCER FROM TWIN PEAKS WITH HER BLUE ROSE
28 NOVEMBER 2011 - Morrissey accepts a RED ROSE during 'Everyday Is Like Sunday', at the concert in Pomona (see here: http://www.youtube.com/watch?v=_Of2DJ5sCZ0 ), DESPITE HAVING ACCEPTED NO FLOWERS ON STAGE IN YEARS.
MORRISSEY IN POMONA WHERE HE WAS GIVEN A RED ROSE NOV 28TH 2011
29 NOVEMBER 2011 - Morrissey appears on US tv show 'Conan' and sings 'People Are The Same Everywhere'. At the end of the performance, MORRISSEY MAKES AN 'OO' SIGN AROUND HIS EYES, EXACTLY AS ON THE BLOG COLLAGE.
MORRISSEY REPLICATES THE MORRISSEYSWORLD BLOG ON CONAN - NOV 29TH 2011
26 DECEMBER 2011 - '@MorrisseysWorld' tweeted to say, "Years of Refusal may come to be viewed as my masterpiece when the lights finally Go Out."
27 DECEMBER 2011 - Morrissey issues a statement completely out of the blue on the True To You website listing 'Years of Refusal' as the album of which he is most proud.
24 FEBRUARY 2012 - An article on the MW blog makes mention of the 'BLUE ROSE SOCIETY' for the first time. The article asks readers to "Post concert reviews, comment on 'signs' and spread the word about the rose." Morrissey gets his South American tour underway in Chile.
28 FEBRUARY 2012 - An interview given by Morrissey to a Brazilian magazine denies authorship of MorrisseysWorld and labels it 'dangerous'. Also in the interview, Morrissey says "I am seventeen" (Justin Bieber's age!) DENIAL NUMBER FOUR.
POP SENSATION JUSTIN BIEBER (WITH MORRISSEY QUIFF), WHO IS REGULARLY MENTIONED (IRONICALLY) ON THE MORRISSEYSWORLD BLOG
1 MARCH 2012 - Twenty minutes before Morrissey went on stage for the second of his Argentinian concerts, in Cordoba, '@MW' tweeted to say, I'll see you on the other side - assuming the Falklands aren't invaded and I don't get bombed by a malfunctioning British missile."He also tweeted, "There will be a small surprise." The band then appeared on stage dressed in black bras, and BOZ BOORER IN A DRESS (see 13 August parody piece). Morrissey then went on to make a speech about the Falklands belonging to Argentina.
MORRISSEY & THE BAND IN CORDOBA - WITH SOMEBODY POINTING A FINGER AT GAYNOR TENSION AKA 'DRAG BOZ' - MARCH 1ST 2012
5 MARCH 2012 - The MW blog issues a statement saying that the blog and twitter account will be frozen forthwith, principally due to the recent criticism during the interview in Brazil. The statement also offers a pledge that MW will close and be erased from the world wide web should Morrissey place a short note on True To You. The statement also announces that the MW blog will only return if Morrissey appears with a rose, wears a pop act t-shirt, or states the words 'MorrisseysWorld' at a live concert.
12 MARCH 2012 - The MW blog posts a collage of famous people positioning their right hand across their body.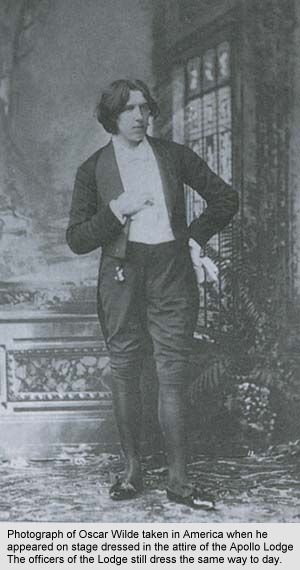 15 MARCH 2012 - Morrissey1959 appears in the MW blog chatroom and tells those present to look out for Youtube footage from 'There Is A Light That Never Goes Out' from yesterday's concert. He says watch out for him putting his hand on his heart, mirroring the collage posted on the MW blog. Later that day, footage appears, showing the hand on heart (see here: http://www.youtube.com/watch?v=nV_37XZIO-s&feature=related).
17 MARCH 2012 - Morrissey plays the last date of his South American tour in Bogota, Columbia, and makes a double 'OO' sign during the song 'You Have Killed Me', and then he plucks a WHITE ROSE from the audience. The lighting makes the rose appear RED (See Here: http://www.youtube.com/watch?v=oVaezmLcyi4 ), thus FULFILLING LOG LADY'S PLEDGE OF 9 OCTOBER 2011.
MORRISSEY RECEIVES A COLUMBIAN ROSE - MARCH 17TH 2012
10 APRIL 2012 - In an article on the MW blog entitled 'MorrisseysWorld Prophecy Page - and a new pledge', Morrissey reinforces that ALL the prophecy's have come true and exclusively pledges that Morrissey will appear with a BLUE ROSE before 2012 is out.
17 MAY 2012 - Morrissey gives an interview to 'FollowingTheMozziah', in which he says he hopes to have a new song in the set by Manchester. When asked about the NME court case, Morrissey answers "...". Four hours later, TTY issues a statement saying that the court case is still going ahead and is scheduled to start on 16 July. This statement is taken down a few hours later. Also in the interview, when asked about a new album, Morrissey replies, "There will be an announcement of 'My World' quite soon.
19 MAY 2012 - The MW blog publishes an article announcing the blog and twitter accounts are now closed, and adds, 'Because We Must.' The article also asks concert goers to take a single red, white, or blue rose.
22 MAY 2012 - On stage in San Diego, at his birthday concert, Morrissey wears a red shirt covered in roses. Morrissey also quoted the line "Because We Must" THREE times.
MORRISSEY WEARS A ROSE PATTERNED SHIRT ON STAGE FOR HIS BIRTHDAY - MAY 22ND 2012
4 JULY 2012 - Morrissey's wikipedia page is updated, mentioning 'The Blue Rose Society' and saying it "is seen by some as a reference to Oscar Wilde's green carnation-wearing followers."
5 JULY 2012 - Morrissey walks on stage in Liege, Belgium wearing a GREEN CARNATION for the first time EVER.
6 JULY 2012 - The recent update to Morrissey's wikipedia page mysteriously disappears.
21 JULY 2012 - The MW blog publishes an article entitled 'Leaked minutes of a private meeting of the inner sanctum of the Blue Rose Society of Morrissey, private tea room, The Dorchester Hotel, London, England. Date: unknown.' In the article, Log Lady says, "in the strangest of circumstances he WILL be photographed with a blue rose soon. The photograph emerges. People laughing and smiling, a child cries."
22 JULY 2012 - Photographs appear of Morrissey being presented with the 'Key to the City' of Tel Aviv by the Mayor Ron Huldai. Both men are laughing and smiling. Morrissey wears a tie with BLUE ROSES all over it.
*UPDATE*
28 JULY 2012 - During the concert in Manchester, Morrissey announced, "I was recently in Israel where I was given the key to Tel Aviv and it's worth pointing out that the governing bodies of Manchester council have offered me absolutely nothing, and I don't know why". As he said the words, "I don't know why", Morrissey slipped his hand inside his shirt, thus replicating the freemason sign from the MorrisseysWorld blog of March 12th. (see here: http://www.youtube.com/watch?v=mODZGYOvxIY)
*UPDATE*
10 OCTOBER 2012 - During a concert at Radio City Music Hall in New York, Morrissey took a BLUE ROSE from eleven year old Kyle Douglas, and kept it on him for the whole of the encore. This act fulfilled the pledge of 10 April 2012. (See here: http://www.youtube.com/watch?v=cPqwwA0ZQiQ)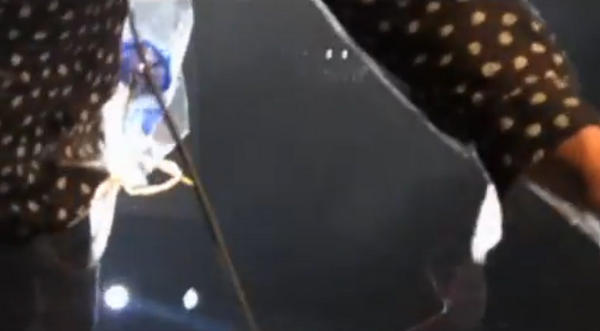 MORRISSEY WITH THE BLUE ROSE IN NEW YORK
This is just a sample of the many, many pledges, prophecies and coincidences that link Morrissey to MorrisseysWorld. The owners of Morrissey-Solo.com don't want it discussed. My IP address has been recorded and banned by Morrissey-Solo, but if you are reading this and are able to post it on Solo, please do. Let's see if we can open the debate before the show in Manchester on Saturday, where we may, or may not see an arena full of roses in honour of Morrissey.

WHO IS MORRISSEYSWORLD? YOU DECIDE.