Yesterday evening, Morrissey played the second of his scheduled thirty five US concerts, at the historic Palace Theatre in Waterbury, Connecticut. The set list was similar to the previous night in Boston, with the following changes:
IN OUT
THE YOUNGEST WAS THE MOST LOVED ALMA MATTERS
SHOPLIFTERS OF THE WORLD UNITE LAST NIGHT I DREAMT
ONE DAY GOODBYE WILL BE FAREWELL SCANDINAVIA
STILL ILL HOW SOON IS NOW?
SHOPLIFTERS OF THE WORLD UNITE - BACK IN THE SET
I am writing today's blog entry very early, as I will be out all day, so there is very little to report at this stage. The only song on YouTube at the moment is the encore song, 'Still Ill', which shows that the band were all dressed in 'BASH' t-shirts, including Boz. There were quite a few stage invaders during 'Still Ill', and Chio (@RocioSav) managed to throw her BLUE ROSE onto the stage, where it landed at Morrissey's feet. Moz l(OO)ked down at the rose a number of times throughout the song, but decided NOT to pick it up, (see here: http://www.youtube.com/watch?v=XTHFGyYh2l8) the time for BLUE ROSE has obviously STILL not yet arrived.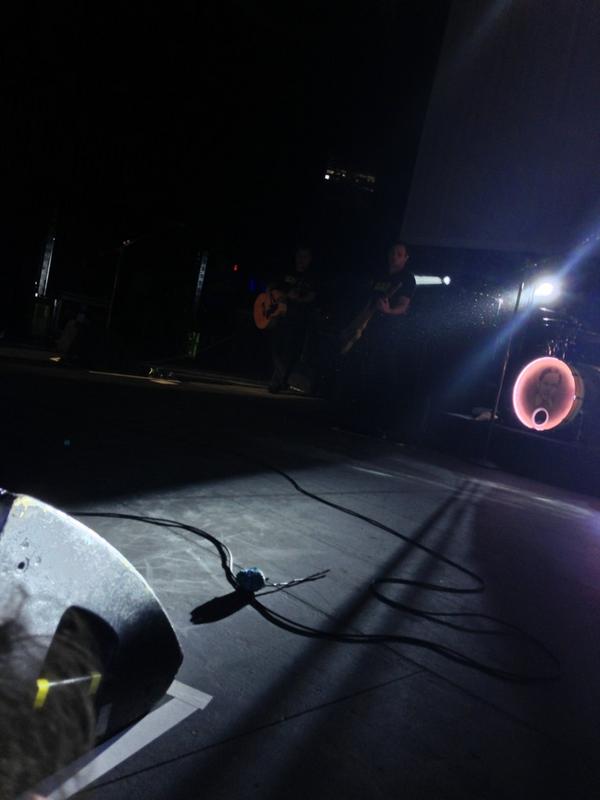 THE BLUE ROSE OF WATERBURY - IGNORED
Disappointingly there has only been one further video from the Boston concert added to YouTube, so I still haven't seen 'Fantastic Bird'. It is bizarre that at some concerts EVERYBODY seems to be filming, and yet at others, virtually NOBODY does. It is interesting to see from the 'Still Ill' footage that has been posted from last night, that very few of the crowd seem to be using camera phones, so it is unlikely we will see much more footage appear. Hopefully it will be a little different next week in New York.
As I will not have the opportunity to trawl through tweets etc today, please feel free to post your observations in the comments section below. There has still been no positive identification of the stars on the stage backdrop, although Lizzy Cat is convinced that the female is Anna Magnani, and thinks the male is Franco Citti. Anybody else agree or disagree? The Adam West and Burt Ward backdrop was on display during 'Still Ill' last night.
FRANCO CITTI - STARRED IN PASOLINI'S 1969 FILM 'PORCILE' ALONGSIDE RUSSELL BRAND, BUT IS HE THE STAR OF THE MOZ BACKDROP?
And finally, David Cameron has opened a twitter account (@David_Cameron). It says it's 'official', but I'm not convinced, I think that it may be another one of Our Mozzer's parodies. Cameron tweeted:
"We're on the side of people who want to get on in life." It HAS to be a parody account, but maybe it really IS Cameron behind it, and he has followed Our Mozzer's lead and produced the world's 2nd SELF AWARE PARODY ACCOUNT. Well done DC, you have gone up in my estimation.