I was just about to write a new parody story, starring Moz and Boz on the tour bus, but it has just been announced on True-To-You, that Morrissey's mother is unwell, and has been hospitalized, so I have decided that today is not a suitable day.
According to TTY, Morrissey has returned to England, and all concerts scheduled for this week are cancelled. It also says that Morrissey will resume the tour next Monday, the 29th.
I would like to offer my sincerest best wishes to Morrissey's mother, Betty Dwyer, and hope she has a speedy recovery.
As Morrissey is known to read my blog from time to time, I would also like to invite BLUE ROSE members to leave their own message of support.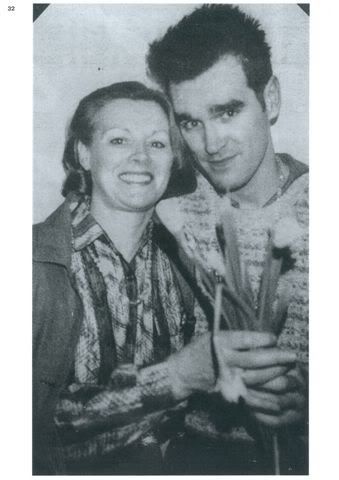 GET WELL SOON BETTY