The following night, as the islanders slept, Morrissey once again emerged from his hilltop cave, which incidentally, is probably a lot more luxurious than you may have previously imagined.................
CHEZ MOZ - WITH PANORAMIC VIEWS OVER THE WHOLE OF BLACK CLOUD ISLAND
....................and set off back down the mountain. On reaching the foot of the mountain, Morrissey was met by Boz Boorer, and a few other trusted friends. Together they headed for the centre of the island, away from all the main settlements, which are mainly situated on the coast.
MOZ LEADS BAND MEMBERS AND TRUSTED FRIENDS TO THE CENTRE OF THE ISLAND
On reaching a secluded area, Morrissey and his gang set about building....well, Boz and the boys set about building, Morrissey acted as foreman. To make sure they wouldn't be recognised, Morrissey disguised himself once again as Our Mozzer, and dressed himself as a freemason, while Boz opted for a french maid's outfit, and a thick overcoat to keep out the cold.
MOZ ADOPTS FREEMASON ATTIRE AND SHOWS DRAG BOZ WHERE TO START DIGGING
Black Cloud Island has many communities, including the previously mentioned 'Solow', which is a run down ghetto located on the east side, and the 'Moz Hispanics', who reside somewhere in the hills, rarely mixing with any of the other inhabitants.
THE SOLOW PLACE - SITUATED ON THE EAST SIDE
Another group on Black Cloud Island is the well to do 'Moz Celebs', who live in a private, gated condo, in the upmarket Redondo Beach. This group consist of the likes of Jonathan Ross, Russell Brand, David Walliams, Neko Case, Nancy Sinatra etc, and like the Hispanics, the 'Moz Celebs' rarely mix with other Moz fans.
NANCY SINATRA RELAXING AT HER CONDO IN THE EXCLUSIVE REDONDO BEACH
There is also an army on the island, the Moz Army. They are a well meaning, friendly bunch, and are more akin to the salvation army than a military unit. The Moz Army don't have a central meeting place, but many of the members are also part of the Solow organisation. Some of the members even play in bands, and encourage others to listen to their recordings. The Moz Army was formed by General Hamster.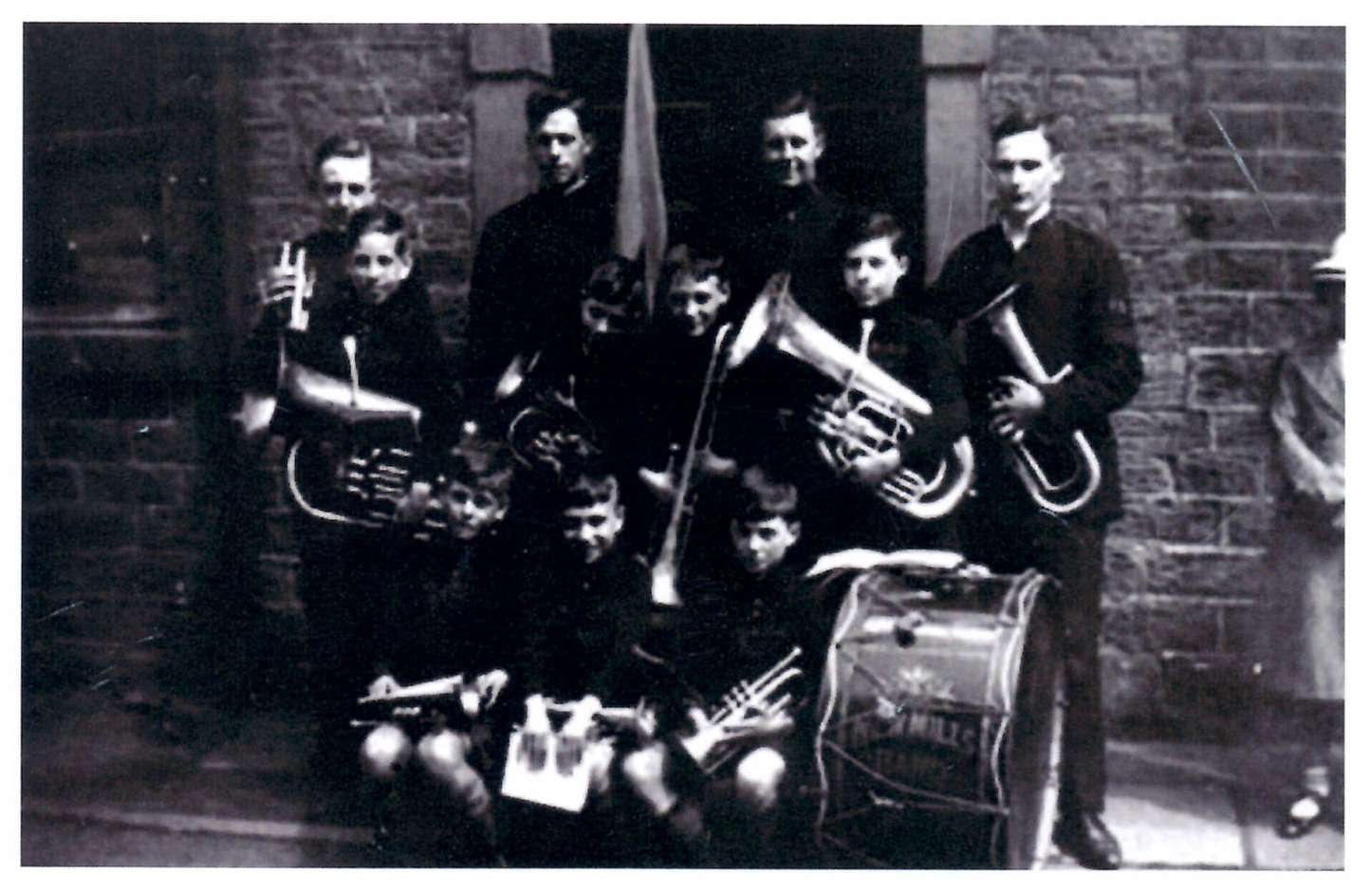 MEMBERS OF THE MOZ ARMY GATHER OUTSIDE THE SOLOW TEMPLE - SKIN AND WALTER EGO, WHO ARE BOTH BUDDING LEAD SINGERS, CAN BE SEEN AT THE BACK IN THE CENTRE & GENERAL HAMSTER IS ON THE FAR RIGHT, CUT IN HALF
Our Mozzer's building was soon complete. Unlike the 'True To You Chapel Of The Latter Day Mozziah', which is very formal, and doesn't allow interaction, and unlike 'The Solow Temple', which gives freedom of speech to some, and bans others, Our Mozzer's new building was a relaxed speakeasy, which he named 'Parody Nights'.
INSIDE THE PARODY NIGHTS SPEAKEASY
Boz and the gang were sent away to rehearse, while Our Mozzer spent many hours in his new club. He put up posters, advertising comedy shows, and created a private meeting room, with space for just ten people out the back.
It was now mid August 2011, Parody Nights was up and running, but despite Black Cloud Island having hundreds of thousands of inhabitants, very few had heard of this new club. Some members of the Solow community stuck their heads around the door to watch the odd show, but generally members were encouraged by Skin and Tze Tze to stay clear.
On August 13th, Our Mozzer boasted of planning a US tour for Morrissey, but the Parody Nights was virtually empty, so the boast fell mainly on deaf ears.
Just six days after Our Mozzer's extraordinary boast, it was announced by Sister Riley, during a service in The True To You Chapel Of The Latter Day Mozziah, that Our Mozzer was certainly NOT Morrissey, and she advised the packed congregation to be warned.
SISTER RILEY WARNS A PACKED CONGREGATION THAT OUR MOZZER IS NOT MORRISSEY
Everybody nodded knowingly, it was now OFFICIAL that Our Mozzer was a fraud, and it would no doubt be just a matter of days before Morrissey had Parody Nights closed down. Just as the service came to an end, Sister Riley also made an announcement that Morrissey would soon be announcing a US tour. The congregation became very excited, and the previous announcement of the fake Moz was quickly forgotten, but a handful of the congregation, who had been in the Parody Nights just a few days earlier, became suspicious. SOMETHING was going on!
Parody Nights started to get a little busier as curiosity rose about Our Mozzer and his strange predictions and pledges. Our Mozzer had now foreseen not only that Morrissey would strip to the waste, but also that he would be announcing a US tour. Our Mozzer would smile to himself as he listened to the whispers, whilst wiping his tables, but he just kept his head down, and carried on with the running of his speakeasy club.
As September approached, Our Mozzer started decking the tables of his club with red and white roses, and he told all who came in, that they should take roses to the upcoming Morrissey concerts, in honour of Oscar Wilde. Posters were put on the walls.
PARODY NIGHTS ENCOURAGED PATRONS TO TAKE ROSES TO CONCERTS, IN HONOUR OF WILDE
At this time, Our Mozzer also became aware of a new form of communication, that had the ability to reach all the inhabitants of the island and beyond, twitter! He opened an account, but the only followers he attracted were the people sat in his club.
Our Mozzer gave it some thought, and then set off to The True To You Chapel, where he once again dawbed on the walls, in child like writing, that Our Mozzer was a fake, and so was the twitter account.
Most who read the graffiti took it to be true, and STILL Our Mozzer remained largely ignored by the inhabitants of Black Cloud Island, but a spiv, going by the name of Rat, had read the dawbed message, and having also been in attendance at the Palladium concert, Rat became suspicious that Our Mozzer could in fact be, the real Morrissey.
RAT - A SUSPICIOUS CHARACTER
Rat started hanging around in the shadows of Parody Nights, and took notes on what he saw and heard. He slept rough, as there was nowhere to sleep in the vicinity, but he noticed that he wasn't the only one sleeping rough, there were approximately twenty one others. Rat got talking to three strange looking guys, who it transpired ALSO had their suspicions that Our Mozzer was indeed the real Morrissey. These three nomads were called Loughton Lil, Hector Lector and Manc Lad.
MANC LAD, HECTOR LECTOR AND LOUGHTON LIL
Also sleeping rough were a number of women, all of whom Rat recognised as being regulars of Parody Nights. Among them were; Heather Cat, Rosy Mires, Clingster, Amora, Romina, Cathy5, Lizzy Cat, EARS, Mimi, GW and GOB. They too wanted to be part of this exciting new community, but when Parody Nights was closed, there was nowhere for them to stay.
L TO R: CATHY, ROSY MIRES, GOB, CLINGSTER, HEATHER AND ROMINA - SLEEPING ROUGH
The twenty two nomads grouped together, and whilst wearing their red and white roses, they all set about building The Twitterdilly Arms public house, right next door to Parody Nights.
THE TWITTERDILLY ARMS - FREQUENTED BY NOMADS
A new community was in the making, and being in such close proximity to Our Mozzer, it would allow the pub regulars to keep a daily watch on EVERYTHING Our Mozzer did and said, and boy, was he about to start doing and saying, but not everything would go down well with his new found followers.
To Be Continued.