At 6.30 this morning, my house was filled with the sound of Rita Pavone's 'Heart', blasting out from my reproduction Crosley record player. I used to play my records on an old pink and cream coloured Dansette Bermuda, but a few years ago, Mrs Whiskers (my wife) spilt paint all over it, so I threw it away, and before I could find another, Mrs Whiskers (still my wife....for now) had bought me a plastic reproduction Crosley to replace the Dansette that she'd ruined. I'm sure her intention was good, but the two machines are NOT the same!
A 1960'S PINK & CREAM DANSETTE BERMUDA
Anyway, at 6.30 this morning, as Rita's voice filled the house, or as much of the house that can be filled by the sound produced by a plastic reproduction Crosley, I pirouetted around the kitchen, singing along at the top of my voice, as I waited for the toaster to pop up. It's a Dualit toaster, if you were wondering, and I was right, I HAVE resorted to writing about my breakfast, but bear with me, there is a point to this blog entry.
The sight of me pirouetting, which was actually more a camp sort of tip toeing, and singing along to Rita Pavone in my pyjamas, had my teenage son cringing at the breakfast table. He came to realise a long time ago that I'm not like any of his friend's fathers, but I think it's only recently dawned on him, just how bad the situation is. My son is also 100% convinced that I'm gay, but as I keep telling him, I've never had gay sex ever, so if I AM gay, then I am a virgin. His response to this, is always a grunted, "you're not right", which is a completely different subject all together, and when I ask him what constitutes being "right", he just resorts to calling me homophobic names! Teenagers eh?
ME IN MY PJ'S, PREPARING TO SING AND DANCE WITH RITA
I keep getting waylaid from the subject matter, which is Rita Pavone and Morrissey, but I'll return to them in a minute, let's stick with the gay theme for now. If I AM gay, which I don't think I probably am, I think I'm just 'midlife camp', then surely I wouldn't have reached this stage of my life, having never had a gay experience? The only man that has ever remotely appealed to me in a homoerotic way is Morrissey, but EVERY bloke fancies Morrissey, so that doesn't count.
Perhaps I'll find 'proper' gayness in later life. I have to say, if I am gay, I quite fancy the idea of being 'bitchy old queen' gay, just like the characters in the film Staircase, but surely to get to the 'bitchy old queen' stage, you've got to have suffered a life of oppression? I suppose it would be unfair of me to jump the queue, and go straight into being a bitchy old queen, without having earned the badge. Oh well!
REX HARRISON AND RICHARD BURTON IN THE CLASSIC 1969 FILM 'STAIRCASE'
Right, let me finally deal with Rita Pavone and Morrissey! As I camply tiptoed around the breakfast table, screeching along to 'Heart', I got to the end of the song and yelled "Oh my poor lonely heart, I know how you feel", and I stopped dead in my tracks, or alive in my pyjamas in this case. How can I have been so thick? It suddenly dawned on me what Morrissey had been singing at the end of Everyday Is Like Sunday, in Milan, four months ago.
ME AND RITA PAVONE DUETTING IN MY KITCHEN
On Tuesday July 10th, I wrote 'Day 300' of my blog, and described MorrisseysWorld as a cross between Hotel California and Moonie Heaven, a place where you can check out any time you like, but you can NEVER leave. That day also happened to be a Twitterdilly Arms chart day, and as usual, I printed the Twit Arms Top 10, which as always, included 'Heart' by Rita Pavone.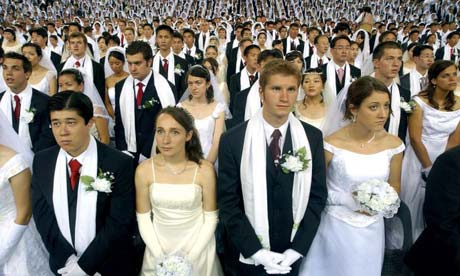 MOONIE HEAVEN - WITH WHITE ROSES EVERYWHERE
That very night, in Milan, at the end of Everyday Is Like Sunday, Morrissey sang something, which at the time, I thought was "Oh my poor lonely bat, oh my poor lonely boy, I know how you feel", which I presumed was probably relating to Batman, who featured on the stage backdrop. I even joked that he was singing "Oh my poor lonely rat", which funnily enough, I'm sure one of the MW regulars reported Morrissey1959 recently confirmed in the MW chat room. Well, it would appear it's TRUE, he DID sing "Oh my poor lonely rat", in fact, he sang, "Oh my poor lonely rat, oh my poor lonely heart, I know how you feel." HE WAS SINGING THE ENDING OF RITA PAVONE'S 'HEART', AND I DIDN'T EVEN REALISE! NONE OF US DID, WE ALL MISSED IT!
MORRISSEY SINGING IN MILAN - JULY 10TH 2012
I have this morning re-watched the Youtube footage, and straight after singing the lines from 'Heart', Morrissey sticks his tongue VERY firmly in his cheek, and then says, "My life is an expression of all the people I have ever loved, which isn't many, so my life is small." Is Moz actually referring to MorrisseysWorld, and NOT his life? Either way, I can only presume that the "rat" reference, and the singing of Heart, were sung as an acknowledgement of me reaching 300 days of my blog, calling MorrisseysWorld a place you can never leave, and our continuation of keeping 'Heart' in the Top 10. HOW did we all miss it? Here it is:
http://www.youtube.com/watch?v=s2Yqc_Iy334
And if Rosy Mires leaves a comment saying that it's a coincidence that Morrissey sang "rat" and 'Heart', I will jump on the next train to Brighton, and ram my shitty Crosley reproduction record player where the sun don't shine.
REPRODUCTION CROSLEY - HEADING TO THE NON SUNNY PART OF BRIGHTON
And finally Rita, and finally Cyril, I am pleased to report that I have managed to get off my backside, and have started writing 'The History of the Number 1 Hit Single'. That's not entirely true, I HAVEN'T got off my backside, I've remained ON IT, but I have made a start on writing the book, and will post a sample of it within this blog, maybe even tomorrow.
*Goes off singing* Trudging back over pebbles and sand