Since leaving the "No more twitter" message, and then immediately re-opening his MW twitter account, 'Our Mozzer' has gone silent. MorrisseysWorlders have been speculating what yesterday's 'Blue Rose' (@SocietyRose) tweet of "another seven times" is all about. Nobody really knows, but Heathercat @HeatherCat222) seems to think there may be a link to the caption on the MW blog, which says, 'Blue Rose was finally fulfilled by Kyle of the BlueRoseSociety. What does this mean?'
That 'Fulfilled by Kyle' caption was added to the MW blog a month ago, just before the blog closed, so I took the "What does it mean?" quote to mean the end of MorrisseysWorld, but now that MorrisseysWorld is back, perhaps there IS something else to come.
It could be that this all has something to do with Kyle, the eleven year old President of the BlueRoseSociety. In the MW blog entry of October 11th, Our Mozzer explained how 'Blue Rose' was achieved, and interestingly, he mentioned that Kyle is from Long Island, NYC.
The reason it is interesting, is because Morrissey's re-scheduled tour dates have just been announced on True-To-You, and as well as the re-scheduled ones, there are some new ones, with the VERY first concert being on January 9th, in Greenvale, LONG ISLAND!
It could be just ANOTHER coincidence, or perhaps we are AT LAST going to see Morrissey appear WEARING a blue rose as a button hole, in the home town of the BlueRoseSociety's president.
Could it be, that now 'Blue Rose' has been fulfilled, Morrissey will finally adopt the Blue Rose as HIS symbol of recognition, just as Wilde made the 'Green Carnation' HIS? The whole idea is almost too beautiful to imagine. I wouldn't be surprised if Morrissey has toyed with this idea a number of times, but has avoided it because he's enjoyed the continued mystery. One thing's for sure, the excitement leading up to the concert on January 9th will be electric.
TILLES CENTER FOR THE PERFORMING ARTS - LONG ISLAND'S PREMIER CONCERT HALL, AND VENUE FOR MORRISSEY'S OPENING NIGHT ON JAN 9TH 2013
While Our Mozzer remains quiet, the REAL Morrissey has been photographed by the paparazzi shopping in Cheshire......wearing a flat cap.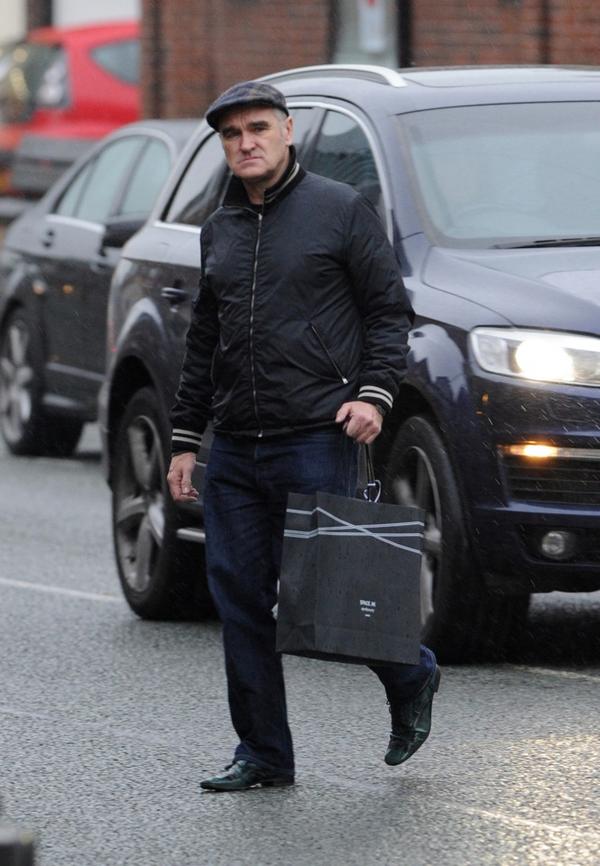 MORRISSEY SHOPPING ON FRIDAY
The question is, who has inspired the cap? I have been racking my brain to think which famous cap wearers of the past could possibly have influenced Moz. Here are my thoughts: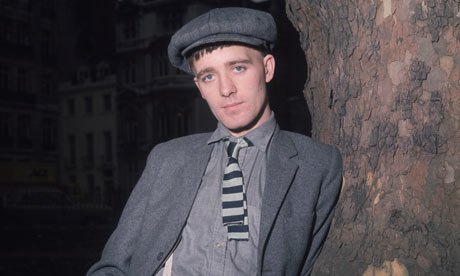 GILBERT O'SULLIVAN - SINGER
NORMAN WISDOM - FUNNY MAN
FRED SCUTTLE - COMIC CHARACTER
ALAN BALL - FOOTBALL MANAGER
Despite Morrissey's affection for O'Sullivan, his love of slapstick and innuendo comedy, and his appreciation of football, I have decided that the most likely influence is Coronation Street character Jack Duckworth. The actor Bill Tarmey, who played Duckworth, was from Ardwick in Manchester, and died on Friday.
JACK DUCKWORTH - CORONATION STREET CHARACTER
It has to be noted that Morrissey's facial expression bears an uncanny resemblance to Jack's son Terry Duckworth:
TERRY DUCKWORTH - SON OF JACK
I think Morrissey's cap MUST be a sign! A sign that it's cold up north.
Tomorrow I shall be presenting a special Top 10 in The Twitterdilly Arms, marking the 60th anniversary of the UK Singles Chart, with a countdown of Morrissey's most successful UK chart entries. To witness the countdown, on the ONLY chart that counts, follow @WalkerRat (named after former Radio 1 dj Johnnie Walker) at 12.45 pm tomorrow.
And now I have a decision to make. Do I go to NYC in January? Tickets go on sale Friday, so I have four days to ponder, but my gut feeling is YES!