This week is the 60th anniversary of the first ever UK Singles Chart, and to celebrate, I have produced a special Morrissey Top 10, which I counted down today at 12.45 pm, in The Twitterdilly Arms. The Top 10, which can be found at the foot of this page, is a record of Morrissey's best performing singles in the UK chart.
It is interesting to note that Morrissey's most successful period for his biggest hits, was NOT with the Smiths, nor EVEN with his superb early solo material of the late eighties and early nineties, it is the 2000's. All three of Morrissey's biggest charting singles were released as prequels to new albums, and the only Smiths record to make his Top 10 Singles Chart, is the 1992 re-release of 'This Charming Man'. The Attack record label has been responsible for four of Morrissey's Top six hits, and five different music writers are featured in the Top 10, with Stephen Street achieving the most, with four compositions to his name.
THE ATTACK RECORD LABEL - MORRISSEY'S MOST SUCCESSFUL
I have always loved the singles chart, and as regular readers of this blog will know, I own EVERY Number 1 from the last sixty years, and have just started writing a book about the history of the Number 1 Single.
I purchased my first record at the age of seven, 'Blockbuster!' by The Sweet, and by the age of twelve, I was spending all my pocket money on singles. Every Tuesday lunchtime at 12.45, my friends and I would huddle around my plastic pocket radio, and listen to Paul Burnett (Johnnie Walker had come and gone by this time) count down the brand new chart, and play the Top 3, including the all important Number 1.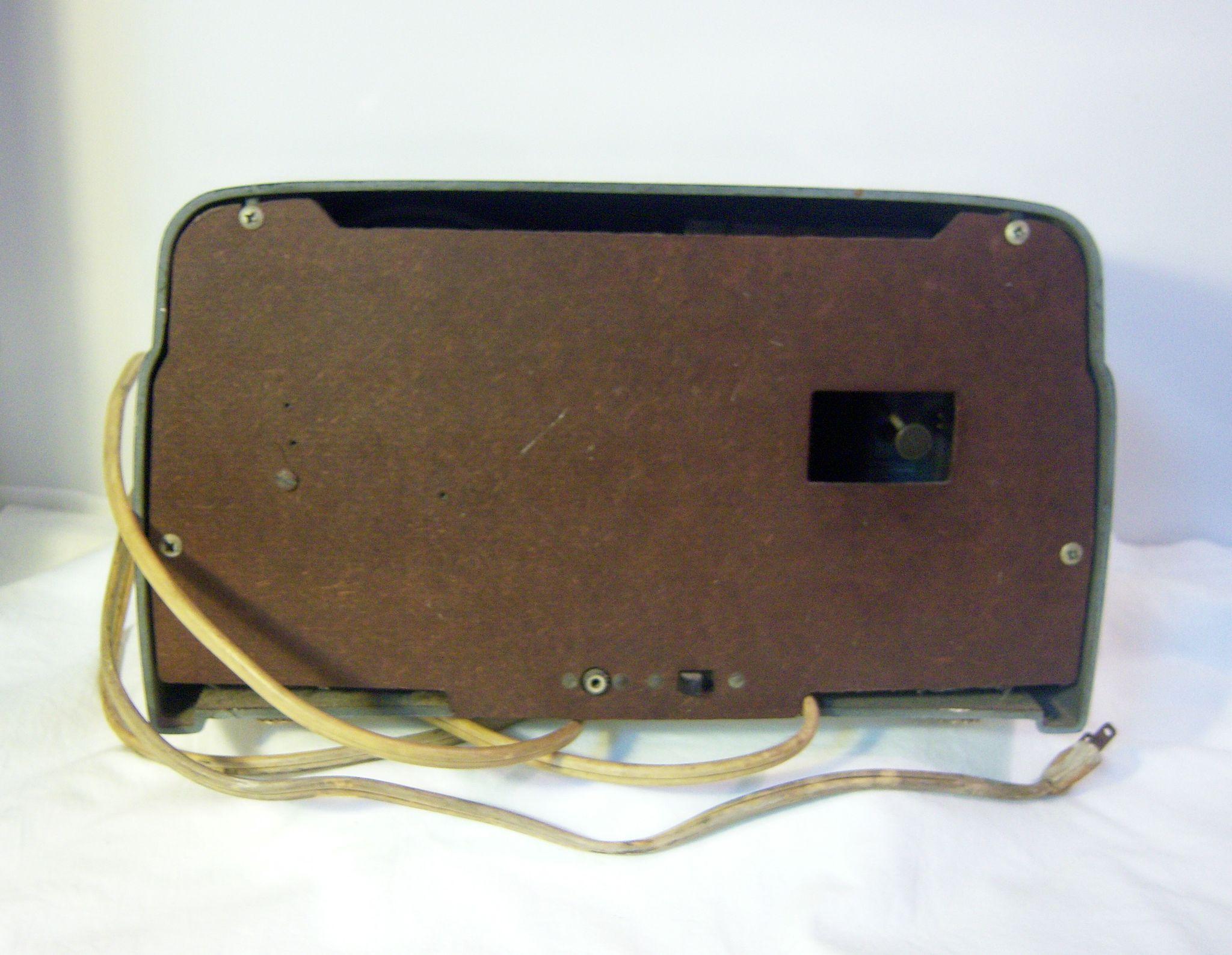 PLASTIC RADIO - IDEAL FOR KEEPING IN A SCHOOL BLAZER
I loved the charts so much in the late seventies and early eighties, that I would even compile my own Top 20 each week, and would attempt to purchase as many of them as possible. LP records never really appealed to me, I was in love with the quick fix that a 3 minute song could bring. The thrill of buying a new record, and then playing it to death was EVERYTHING to me.
In 1983, at the age of seventeen, I left home. I no longer kept such a keen eye on the charts, and I completely missed the release of the Smiths first two singles, 'Hand In Glove' (which didn't make it into the chart) and 'This Charming Man'. My first experience of hearing Morrissey's voice, was when I saw 'What Difference Does It Make?' being performed on Top of the Pops. I was hooked. The following day, I headed straight to Woolies in my rusty Renault 14 car, and bought 3 minutes 20 seconds worth of pure heaven. Despite Morrissey now declaring his dislike for 'What Difference Does It Make' , it remains one of my Top 3 Morrissey compositions, and will always hold a special place in my heart.
'WHAT DIFFERENCE DOES IT MAKE?' - HEAVEN
RENAULT 14 - HELL
To date, Morrissey has had fifty five different songs enter the UK singles chart, including thirty one making it into the Top 20, thirteen of which were Top 10 hits. I still believe that Morrissey will one day have a number 1 single in the UK, and if it could happen before I publish my book, my life would be complete. All he needs to do now, is sign back to the Attack label and release a brilliant prequel single to his new album.
The UK singles chart itself has changed dramatically in the 60 years that it's been in existence, and really it should now be referred to as the UK 'Song' Chart rather than the 'Single' chart, as the 'single' in it's original format has virtually disappeared, certainly with regard to the populist sales that influence the chart. 'Singles' are no longer an 'actual' product that you can hold, caress, and even smell, you just have an mp3 file, that remains hidden away on an electrical device.
'BANANA SPLITS' BY THE DICKIES - YOU COULD SCRATCH THE BANANA AND IT GAVE OFF A SMELL
As I write my book on Number 1s, the realisation is hitting me hard that the 'singles' we now buy, no longer come with a 'b' side/second track, let alone as a double pack like The Jam's 'Going Underground', or with a page of free stamps like Bowie's 'Ashes to Ashes', or as an extra track E.P like Hendrix's 'Voodoo Chile', nor EVEN with a tacky badge like Mr Blobby's 'Mr Blobby'. What you get now for your 99p, is JUST the song, and NOTHING more. There is no longer even a label telling you how long your song is, or who wrote it.
'GOING UNDERGROUND' - A DOUBLE PACK NUMBER 1 SINGLE BY THE JAM
So WHY does Morrissey REFUSE to release new songs without them being in physical format? Because he can see what others can't. The 'single' is nearly dead, and Morrissey would be the first to tell you, you're going to miss it when it's gone.

TWITTERDILLY ARMS TOP 10 - SPECIAL MORRISSEY UK SINGLES EDITION

(POSITION REACHED, YEAR, CO-WRITER AND LABEL IN BRACKETS)
1. YOU HAVE KILLED ME - MORRISSEY (NO.3 - 2006 - TOBIAS - ATTACK)
2. IRISH BLOOD, ENGLISH HEART - MORRISSEY (NO.3 - 2004 - WHYTE - ATTACK)
3. SUEDEHEAD - MORRISSEY (NO.5 - 1988 - STREET - HMV)
4. FIRST OF THE GANG TO DIE - MORRISSEY (NO.6 - 2004 - WHYTE - ATTACK)
5. THE LAST OF THE FAMOUS INTERNATIONAL PLAYBOYS (NO.6-1989-STREET-HMV)
6. LET ME KISS YOU - MORRISSEY (NO.8 - 2004 - WHYTE - ATTACK)
7. THE MORE YOU IGNORE ME, THE CLOSER I GET - MORRISSEY (NO.8-1994-BOORER-PARLOPHONE)
8. THIS CHARMING MAN - THE SMITHS (NO.8 - 1992 - MARR - WEA)
9. INTERESTING DRUG - MORRISSEY (NO.9 - 1989 - STREET - HMV)
10. EVERYDAY IS LIKE SUNDAY - MORRISSEY (NO.9 - 1988 - STREET - HMV)

(WHERE SONGS REACHED THE SAME POSITION IN THE UK CHART, THE MOST RECENT IS PLACED HIGHEST)
MOST SUCCESSFUL PERIOD 2000'S
MOST SUCCESSFUL LABEL ATTACK
TOP 3 WERE ALL RELEASED AS ALBUM PREQUELS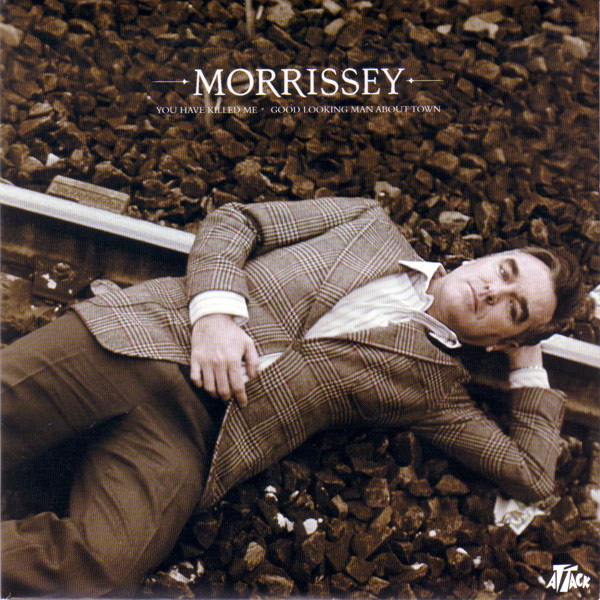 'YOU HAVE KILLED ME' - MOZZER'S NUMBER 1
(The Twitterdilly Arms countdown was attended by: Romia Ricci, Lizzy Cat, Yunara Gunarso, Loughton Lil, GWO, GOB, Rocio Sav, Barcelona Berrells, Hector Lector, Cathy5, Manc Lad, Marcus the Greek, Spiffing Quiffs (@mrstea_19_63) and Heather Cat. There's life in the old pub yet!)