I don't usually blog on a Saturday, but it is pissing with rain, my kids have no sports fixtures for me to watch and 'Our Mozzer' has been active (if you can call sitting in a room on a computer as active!), so... here I am!
First things first, a comment was left on my blog yesterday by GWO (girlwithout) saying that I was wrong in my summary of promises and pledges, and that Log Lady DIDN'T say that Morrissey would say "Infamy, Infamy, they've all got it infamy/in for me", Log Lady had merely said that Morrissey would say something very "interesting", and then signed off with the "Infamy" quote. Thanks to GWO (again), but "interesting" could be ANYTHING, unless of course we take Log Lady's words literally, and Morrissey will ACTUALLY say the words, "something very interesting."
LOG LADY - "MORRISSEY WILL SAY 'SOMETHING VERY INTERESTING'"
GWO's comment was then followed by one from 'Morrissey', which isn't really Morrissey at all, well, not the singing artist Morrissey at any rate, it's 'CentralMorrissey', ie Steven, who is actually portraying Morrissey's (or Morr-ee-say's) alter ego 'Our Mozzer', but his blogger name is 'Morrissey', because when he created his MorrisseysWorld blog thingy, he WAS Morrissey, but later changed to being 'NotMorrissey/Our Mozzer/Parody Morrissey' when nobody believed that he really WAS Morrissey! Are you still with me? Anyway, his blogger name STILL remains 'Morrissey', which is actually just as well because he IS really Morrissey, even though he's not meaning to be. Where was I?
Oh yeah, Morrissey left a comment on my blog yesterday to say that GWO was correct. He then followed this up by saying that he assumes that Manclad is probably Harry Styles. Mozzer pointed out that they both travel a lot, both drink a lot, and both wear blue roses but never throw them at him. It's a fair observation!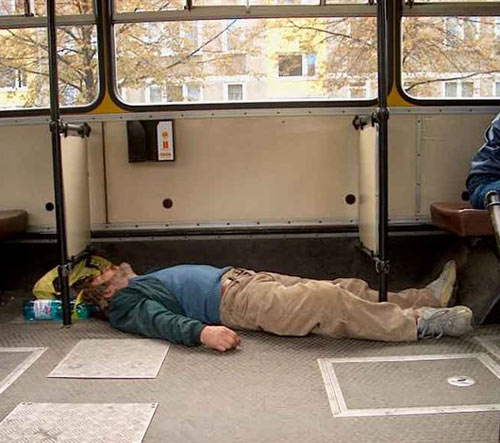 MANCLAD/HARRY STYLES ON THE WAY TO THE RECENT MORRISSEY CONCERT IN BOSTON
It would appear that this Harry Styles bloke, whether it is Manclad or not, has worn a Blue Rose on more than one occasion. Our Mozzer's recent assessment of Styles, that he has a little bit more about him than the other members of 1D, might just be right. Styles MAY have done his homework on the meaning of the BLUE ROSE, so if Morrissey doesn't get a move on, and adopt BLUEROSE as HIS, Styles might just beat him to it. The Green Carnation will forever be known as Wilde's but will history show the Blue Rose belonging to Morrissey or the curly haired one from 1D?
HARRY STYLES - A THREAT TO
#
BlueRoseSociety,
AND ON MY BLOG FOR THE THIRD DAY IN A ROW
'NotMorrissey' was once again in The Twitterdilly Arms yesterday evening, turning up at around 6 pm UK time. HeatherCat quoted Wilde to Our Mozzer, saying: "To reveal art and conceal the artist is art's aim." 'NotMorrissey' replied with: "Wilde was unable to conceal himself while writing. It was his one redeeming flaw." This would appear to be 'Our Mozzer' once again supporting the Pessoa theory.
*STOP PRESS* I am writing this at midday, and just as I was starting to go through Our Mozzer's tweets of yesterday, he has once again turned up in the Twit Arms, and I am engaged in conversation with him, so I will no longer have time to report on all of his tweets of yesterday. I shall summarize.*
OUR MOZZER'S TWITTERCISMS OF 23rd NOV 2012 - THE HIGHLIGHTS:
"@GBarlowOfficial Are you doing Weightwatchers tours now Gary?"
(Incidentally, Gary Barlow has ALSO sported a BLUE ROSE before. Tick tock Moz, tick tock.)
GARY BARLOW AND HIS BLUE ROSE - 'HIT' IS AN INSTRUCTION!
TWITTERCISMS 23RD NOV (CONTINUED):
"The loud people of this world age gracelessly. Us quieter types have our dignity and absolutely nobody cares to notice."
"@Mozkidkyle I secretly think he's (Morrissey) a member of the BlueRoseSociety but I don't know'"
"A bad reputation never disappoints and it usually thrills. The only joy of a good reputation is ruining it."
"@banjaxer Your 'intersting article' re: MorrisseysWorld was suitably appalling Walter. Great work in throwing them off the scent, old son." ('@Banjaxer' replied "phooey.")
At this point Our Mozzer instructed everybody to join him in the usual place, ie, the MW chat room.
I wasn't online at the time, so missed the start of the chat, but managed to catch a little of it, before having to disappear to continue reading 'Earthfall' with Mini Rat. I didn't take notes, but GOB, Regi (the Brazillian German), LizzyCat and Menippus were all present, so perhaps they'd like to leave comment.
I do remember that Our Mozzer announced that Menippus was actually Mikey Bracewell, but as he also announced that LizzyCat was Taylor Swift, and Manclad is Harry S, I am taking the unveiling of Menippus with a pinch of salt.
MENIPPUS - NOTMIKEY
That'll do for today, I have just sworn at Our Mozzer in the Twit Arms, and everybody has moved over the road to the back room of 'Our Mozzer's Parody Gallery'. We're all bloody mad!