The past three days have seen the MorrisseysWorld phenomenon go into overdrive, with Our Mozzer; tweeting for hours, holding sessions in the MW chat room, deleting his twitter account, reactivating his twitter account, announcing that '@TheRatsBack' is MorrisseysWorld, confessing that HE really is Morrissey, denying he's Morrissey, outing Banjaxer (again) and much, much more!
I didn't have time to write a blog entry yesterday, I was too busy in the real world, so I just left a little thank you to Moz for continuing to read my silly little unfunny blog thing, although a few people did misinterpret my entry of yesterday, and thought I was announcing my retirement from the 'Following' world. A few people, including our old friend Uncle Skinny, also mistook my blog entry, and my only tweet of yesterday, in which I said I was behind Our Mozzer, as a confession that I was the author of MorrisseysWorld! It's funny how words can be written as one thing, and read as another, rather like Morrissey's THREE denials on True-To-You.net. They WEREN'T denials, they were adverts! WAKE UP, WAKE UP!
THERATSBACK - NOT RETIRING & STILL BEHIND OUR MOZZER
My last 'proper' blog entry was on Saturday, in which I wrote that I'd missed Friday night's chat room antics, and asked for somebody to leave a comment. GOB, the German woman who now lives in Coventry, and Regi, the Brazilian woman, who now lives in Germany, both left comments to say that Banjaxer, under the instruction of "the boss", has left a clue to the full story of MW story on the internet, and it's easy to find if you think pink.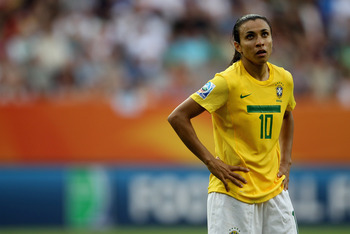 REGI - A BRAZILIAN FOOTBALLER, NOW PLYING HER TRADE IN GERMANY
LADY GOBIVA - PLYING HER TRADE ON HORSEBACK IN COVENTRY
Saturday was probably my favourite day of the 439 I have so far written about, since discovering the MorrisseysWorld phenomenon back in September 2011. It was one of those bleak, rainy, miserable Saturdays, where in the olden days (thirty years ago), you'd have just stayed indoors, in front of the telly, watching films all day. I started writing my blog entry on Saturday morning, and was just working my way through Our Mozzer's tweets from Friday, when suddenly he re-appeared.
He started off by answering '@celkens' question of "when is there going to be new recorded material", with the witty response of: "I'm planning to release a live DVD in late 2013 of myself putting out the laundry to dry with 'People are the same' playing."
OUR MOZZER - TAKEN FROM THE 'HOISTED FROM THE HERD-LIVE IN PLAYFAIR STREET' DVD
Our Mozzer then had a dig at Boy George for pandering to crashing bores (BG had tweeted R.I.P Larry Hagman), before then setting about Jeremy Clarkson. BG did reply to Our Mozzer, calling him a "misery guts", but Clarkson said nothing! 'Not Morrissery then laid into Piers Morgan, but by now, I was desperately trying to write my blog, so I tweeted: "@MorrisseysWorld I was in the middle of writing, and you appeared here, distracting me! With all due respect, Fuck off!" Had I crossed the line?MW replied: "@TheRatsBack This relationship is getting over-familiar. Boz...! Boz...!" I quickly made amends by tweeting: "Don't worry, I'll be back to drooling like a twat in Long Island."
BOY GEORGE - FROM THE ALBUM COVER 'WAKING UP WITH THE HOUSE ON FIRE'
Our Mozzer then told off LizzyCat, for never having watched 'Twin Peaks', calling it "a work of genius", before then having a go at Tory boy Zac Goldsmith (@ZacGoldsmith) and tv panelist Simon Cowell (@SimonCowell). I was in the firing line next, with 'NotMorrissey' tweeting: "The truth is this has all been one enormous practical joke. I am actually TheRatsBack @theratsback This is the truth." Of course, this announcement was taken literally by some, who started tweeting me to say that they "knew it!"
Our Mozzer then dragged us off to the MorrisseysWorld chat room, which although it isn't 'secret' as such, it feels like a place away from prying eyes, especially as all the dialogue disappears, where as on twitter, it remains for all to see. The following few hours were very special. A very relaxed Mozzer, and yes, I do mean Mozzer and NOT Our Mozzer, hosted a few of us in the comfort of his online home, and despite the murky rain falling outside my 'real life' window, I felt like I was lazing by a pool, soaking up the sun and swapping idle chit chat.
OUR MOZZER SHOWS OFF HIS NEW SLIDE - BONUS POINT TO ANYBODY WHO CAN TELL ME WHO IT 'REALLY' IS!
I won't repeat all the conversations from the chat room, but those of us who were there (including GWO, Manclad, Yunara, Jaz, LizzyCat, HeatherCat, Kellie the Crisp and EARS), will never forget it.
Moz talked about Jonathan Ross's advisors telling him that, "interviews with Morrissey are a huge turn off", and also said that JR had made him cry, by making an undignified joke about him the last time he had been on his show. Moz also told us that he thought people abused him because he was old, and said that, "Now my face has turned to lumpy sack cloth, it's easier to mock."
LUMPY SACK CLOTH
Moz also pondered as to whether the whole MW phenomenon would be written about it the future, and asked, "Do you think sociologists will debate its meaning?" adding, "I do think it's revolutionary, the self-aware parody. It's a carry on film updated for 2012."
Whilst we were all aimlessly chatting, an 'anonymous' came in to the chat room, to abuse Moz for "becoming a sad old man." I asked Moz what these people wanted from him? He replied,
"They want to destroy me as they perceive I have destroyed them." He continued, "Many people blame my words for wrecking their life."
I disagreed, and said, "I think you are the one thing they can cling to, but if you aren't singing This Charming Man every day (everyday) they don't like it!"
Morrissey replied: "Rat you finally discovered the difference. You used to use everyday interchangeably with every day." I always presumed that Morrissey had used 'Everyday' instead of 'Every day' by mistake, in the infamous 'Sunday' song title, but it actually does make sense as 'everyday' after all!
EVERYDAY 'IS' LIKE SUNDAY
LizzyCat asked Moz: "How can your words wreck lives?"
Moz replied: "I think my words comfort people as they make the wrong choices, so when their lives self-destruct, they blame my songs and by extension me." Soon after that, Moz disappeared.
A few hours later, Our Mozzer returned to twitter, and I noticed that his follower numbers had continued to fall. It's funny, because when I first discovered MorrisseysWorld, MW had just 334 followers, but I watched them grow as he tweeted his varying array of twittercisms. At his peak, I'm sure he had 8,400 followers, but in recent weeks, they've been sliding backwards, and as of Saturday evening, they'd fallen to 8,197. People just don't know what to make of 'NotMorrissey', is it a hoaxer, or is it Moz?
I came away from the internet at 7 pm on Saturday, it was time for my usual fix of 'light entertainment' from ITV. I make no apologies for watching the likes of X Factor, it is mind numbing bliss, although the loss of Ella 'Grimsby's Finest' Henderson last week, has been hard to swallow.
ELLA HENDERSON SPORTING A CHEETAH PRINT TOP FAVOURED BY MANY MOZ FANS IN THE USA
When I logged on to twitter on Sunday morning, I found Our Mozzer had deleted his account, and I had also been sent a number of messages from fellow MorrisseysWorlders, who were informing me that Moz had returned to the MW chat room the previous evening, and that he had confirmed that Banjaxer was employed by him. This of course ISN'T news, because Our Mozzer informed us of this over a year ago, although Rosy Mires still won't want to believe it, but then again, she doesn't want to believe ANYTHING!
Having been out for most of Sunday, I returned home in the evening to find that 'Our Mozzer's' twitter account had been reactivated, so I caught up with the tweets I'd missed from Saturday evening. 'NotMorrissey' had continued to have a go at certain 'celebs', including two of his old favourites, Ricky Gervais and Tim Burgess. Burgess is a Morrissey fan, so god knows what he makes of a parody Morrissey having a pop at him, but he does usually tweet back, and on Saturday he offered Our Mozzer a "saucer of milk."
TIM BURGESS - MORRISSEY FAN, FORMER FALSE GOD OF THIS PARISH, AND REGULAR TARGET FOR OUR MOZZER
This blog entry is taking too long to write, so it's summary time.
HIGHLIGHTS OF OUR MOZZER'S SATURDAY EVENING TWEETS:
"When the truth finally comes out, the rest of my global audience is going to be sad it wasn't here sooner. All seventeen of them."
"I shall be name-checking Twin Peaks at a concert near you soon."
HIGHLIGHTS OF OUR MOZZER'S SUNDAY EVENING TWEETS:
"As I age disgracefully, the only thing I can cling to is that I'm not Simon Le Bon." (To which Banjaxer replied, "You SAY you're not Simon Le Bon...")
"I would like to announce, after all, that I am Morrissey." (This one brought a fair few reactions!)
"@judd147t Good luck, Judd. The difference between you and the lesser players is that you're comfortable taking the long ones." (This interest in snooker player Judd Trump is quite bizarre, and highly amusing).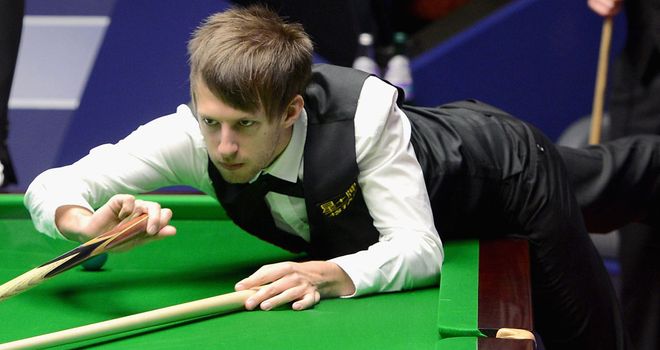 JUDD TRUMP POSITIONS HIMSELF TO TAKE A LONG ONE
HIGHLIGHTS (CNTD)
"I would never publicly admit I use twitter. The next stop would be an appearance on QI."
"Realism is dreadful; aestheticism is ludicrous; surrealism is psychosis; so instead, I simply look at grim reality and pretend to love it." (I have no idea what half of these words mean, but it looks like one of those clever arty tweets of Our Mozzer's, so I've included it in the highlight package!)
Our Mozzer then got involved in some banter with Banjaxer, who entered into the spirit by changing his name to 'Not'. Here is the dialogue:
Moz: "notWalter - three packets of cheese and onion please. Chop, chop."
Banj: "pop round, I have some here."
Moz: "Do you still look curious?" (I'm guessing this is an in joke, and imagine then when Moz first met Kevin/WalterEgo/Banjaxer, he probably told him that he looked 'curious'.)
Banj: "you flatterer you."
(*NOTE - Banjaxer has now changed his name back again, probably because he has returned to his 'normal' self, pretending to have no interest in MW. When Uncle Skinny tweeted Banj earlier today, obviously very bewildered by all the conflicting information he is reading, Banjaxer advised: "Read nothing, believe nothing." Oh the twisted webs).
BANJAXER - TWISTING WEBS AND EATING TOO MANY CRISPS
HIGHLIGHTS (CNTD AGAIN)
"@PapaSonsFilm @TheRatsBack When I launched my Twitter career, I envisaged being seen as the Oscar Wilde of the Twitter age. Forlornhope."
"For those of you who think we're joking, there is going to be a MorrisseysWorld film."
(Work is actually going to start soon on a documentary, but I'll blog more about that either tomorrow or later in the week.)
"Tweet me if you're bringing a BlueRose or BlueRoseSociety t-shirt to my concerts in America"
Heather replied: "I'll bring a bluerose to Chicago. Would you like us to wear t-shirts too?" Moz replied:
"Of course. Let's make it quite clear."
"Plenty of people have promised BlueRoses. Only @Mozkidkyle delivered."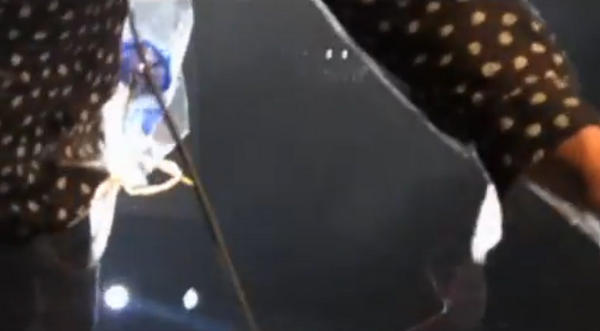 MORRISSEY ON STAGE IN NYC WITH THE BLUE ROSE DELIVERED BY BLUE ROSE SOCIETY PRESIDENT KYLE
HIGHLIGHTS (STILL CNTD....EVERYTWEET IS IMPORTANT!) (NOTE USE OF EVERYTWEET INSTEAD OF EVERY TWEET.)
"You do realise I was joking when I announced that I'm Morrissey-?"
"The American Dream consists of imagining that one could be anything at all, while accepting that one is absolutely nothing."
"The British crave anonymity: they want to change the world while not being noticed."
"Time spins around the plughole like cheap cologne. Soon our period of life will be over and then-- what?" A reply came back from '@Stephcrackers' saying: "Morrissey would never use the word cologne." Steph is obviously one of Rosy Mires lot! Our Mozzer responded:
"@Stephcrackers How do you know whether he would use the word?"
"Everyone knows better than me what M would say. Yet I'm the only man on the planet who can predict what he'll say & do" Our Mozzer also placed a link to his MW prophecy page. What is VERY interesting about this tweet, is that Our Mozzer confirms, for the FIRST time, that he is a "MAN"! I always suspected as much, but you never know!
MORRISSEY - WOULD NEVER SAY COLOGNE, OR WEAR A SHIRT COVERED IN ROSES
I'd better bring this to a close, it's another one of my 'dragging on too long' blog entries. Our Mozzer has reappeared in the Twitterdilly Arms very briefly this morning, but thankfully, he fucked off for the rest of the day, which has allowed me to FINALLY catch up. It is now 5.30 pm on Monday evening, and it has taken me allday (not all day) to write this. Why do I do it? Because one day sociologists WILL debate MorrisseysWorld, of that, I have NO doubt!
Don't forget the Twitterdilly Arms Top 10 tomorrow at 12.45 pm UK time with @WalkerRat, it should be a good un, but will Kyle, dancing to 'The Kid's A Looker' make the Top 3? I'll see you there.
*Note to Uncle Skinny - Sorry I'm back, I know you'll be disappointed, but it REALLY IS Morrissey!*
*Note to Rosy Mires - Banjaxer is sworn to secrecy by Morrissey. I'm sure he would love to tell you and Skinny the truth, but he can't! Well, would you?*