My blog entry of Sunday, in which I said NOTHING, has received double the amount of hits than my blog entry of yesterday, which took me 7 HOURS to write! In the words of Paul Overstreet (so beautifully interpreted by the legend that is Roland Keating), I say it best, when I say nothing at all.
ROLAND KEATING'S NUMBER 1 HIT CD FROM 1999
Incidentally, in 1999, when Roland was at the top of the UK charts, the 7" single had virtually disappeared, but there was still demand from pubs with vinyl jukeboxes, so a number of the major record companies continued to produce 7" singles, in very small quantities, JUST for pubs. The records were issued with no sleeve, no centre, and even no label, but the 7" single hung on to life for a little longer.
A TYPICAL 7" SINGLE FROM 1999 - ISSUED FOR PUB JUKEBOXES
In 1999, Morrissey had no record deal, and was probably desperately distressed to see 7" singles disappearing. At the other end of the scale, Ronan Keating was probably blissfully unaware that his Number 1 single was even issued on vinyl!
Thirteen years on, I can't help wondering if Roland is now mourning the demise of the cd single, while Labrinth remains blissfully unaware that his recent Number 1 song 'Beneath Your Beautiful' has even been issued on cd, in very small quantities, JUST for radio stations.

PROMO CD SINGLE OF LABRINTH'S RECENT NUMBER 1
Enough of my ramblings about records and cds, what of Our Mozzer I hear you cry? Well, after 7 hours of writing yesterday, I posted my blog on twitter, as I usually do, and then logged off for the day.
Upon entering the Twitterdilly Arms this morning, I headed straight to the 'Timeline' that can be found on the pub's far wall, to catch up on what I'd missed last night. I was disappointed to find that just after I'd posted my blog entry yesterday, Our Mozzer had shown up. I'd missed him again!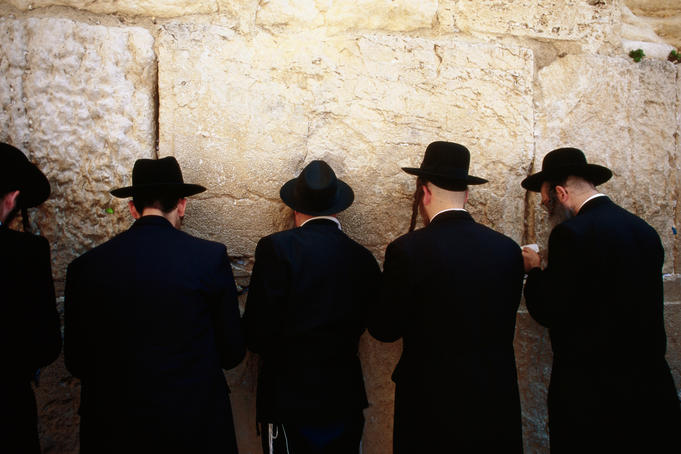 RAT, LOUGHTON LIL, MANCLAD, MARCUS THE ORTHODOX GREEK AND KYLE'S DAD CATCH UP ON THEIR TWITTERDILLY TIMELINES - WHO'S THE SILLIER, ME FOR WRITNG THIS FANTASY BOLLOCKS, OR THE 'REAL' MEN IN THE PICTURE?
My timeline shows me that Our Mozzer's first action was to re-tweet my blog, and his second was to chastise me for not mentioning his retweet of Europe's first openly gay footballer, the "magnificent" (Our Mozzer's word, not mine) Anton Hysen. Is that the thanks I get for 7 hours of hard slog, a slap on the wrists for not reporting a retweet from a footballer that I've never heard of?
ANTON HYSEN - WHO ARE YER?
Our Mozzer's knowledge of footballers, would appear to be far more reaching than I would EVER have imagined. Only the other day in the MW chat room, the topic moved onto Leicester City, and Our Mozzer mentioned Julian Joachim. Even a die hard football fan like me, had NO idea that Joachim was playing for Leicester, so how POSSIBLY could Mozzer, after all, he's just a reclusive Indie rock god, who sits in his room all day reading books, watching black and white Italian films, and composing songs! The REAL Morrissey would NEVER have even heard of Julian Joachim, let alone know where he currently plys his trade!
JULIAN JOACHIM - ANOTHER MOZZER FAVOURITE?
*Note - Whilst obtaining the above photo from Wiki, I have discovered that the aforementioned Julian Joachim has NOT played for Leicester City since 1996! Our Mozzer was 'having a laugh'. Normal service has been resumed. Incidentally, does anybody else think Joachim could be the love child of Cyrille Regis and Dion Dublin? Why am I even asking, most of my blog readers are twenty year old Indonesian women!
Our Mozzer went on to tweet that Anton Hysen is "dazzling, stylish, polite and empowered. He will change football forever. Hero." Hysen, who has nearly 15,000 followers, took the time to reply to Our Mozzer, saying, "big thank you." Our Mozzer also stated that Hysen doesn't know the significance of MorrisseysWorld, and suggested that "perhaps he can become our new BlueRose." I think it is fair to assume, Our Mozzer quite likes Anton Hysen!
'NotMorrissey' then jumped into a conversation between GOB and Morrissey's old friend, photographer Jake Walters (@MrJakeWalters). Our Mozzer asked, "Oh Jake do you know who I am? -the Swallow."
Walters replied, "Does anyone know who they are?" to which Our Mozzer responded, "Some unlucky souls do. I know who I was and who I shall become but I have no idea who I am."
"DO YOU KNOW WHO I AM?-THE SWALLOW
It is incredible that quite a few people from Morrissey's real life, have now interacted with Our Mozzer on twitter, but just how many of them know it's really him?
My timeline shows me that Our Mozzer then went on to bait another (former) footballer, the woman beating Stan Collymore (@StanCollymore), who is now trying to pass himself off as a journalist. The end result would appear to be, that Collymore blocked Our Mozzer, with 'Not Morrissey' saying, "Stan 'the man' blocked me. He joins Richard Madely in the 'sensitive c**t' pile." (I love it when Our Mozzer tweets dirty!)
STAN COLLYMORE - A WIFE BEATER WHO ALSO KICKED ULRIKA JONSSON IN THE HEAD AS SHE LAY HELPLESS ON THE FLOOR OF A BAR IN PARIS. NOW A JOURNALIST FOR TALKSPORT RADIO
Unbelievably, Our Mozzer then went on to discuss ANOTHER footballer, Matt Le Tissier, describing him as having, "a Devil of a first touch."
MATT LE TISSIER - A DEVIL
Our Mozzer finished his evening in the Twitterdilly Arms at around 11.30 with a few words of wisdom:
"A journalist is one who doesn't care about anything but will write forever about nothing."
"When beauty decomposes, it turns to despair. Ugliness only becomes more comfortable to wear."
At this stage, Our Mozzer then took his Twitterdilly Arms drinking friends back to his for a nightcap. I am unable to say who was there, or what was said, but from my timeline, I am guessing that GOB, HeatherCat, Loughton Lil, Brazilian Reg, Marcus the Greek and Jaz all staggered across the road to 'OurMozzer's Parody Gallery'.
BACK AT OUR MOZZER'S. L TO R: MAM (GOOD TO SEE HER BACK ON HER FEET), LOUGHTON LIL, REGI, MARCUS THE GREEK (WEARING BERET AT THE BACK), GOB, ULRIKA JONNSON (DARK GLASSES), OUR MOZZER (SLIGHT QUIFF), ANTON HYSEN (GLASSES AT BACK) AND JAKE WALTERS
Our Mozzer returned (alone) to the Twitterdilly Arms at around 3 am, complaining of insomnia, although of course he could be trying to adjust his body clock in preparation for New Zealand and Aus. Here are Our Mozzer's words of wisdom from 3 am this morning:
"Insomnia is the disease of the rich and reality for everyone else."
"My friends, if I could give you a word of advice this morning - don't accept advice. Simply be yourself. Nothing is more pressing or true."
"People on twitter do NOT sleep. If we did we'd probably be doing something else."
"Don't you think I deserve my own entry into the Oxford dictionary of quotations?"
"If you follow me, I might change your life - but only for five minutes."
"The quite unnatural hatred most people feel for other people is the greatest obstacle we face in building a kinder society."
The result of these profound words? Our Mozzer's followers have fallen to 8,179, while Stan Collymore has an unbelievable 345,875. Kinder society? Maybe in the next world, maybe in the next world, maybe in MorrisseysWorld.
That will do for today. Apologies to Our Mozzer if I've missed one of his retweets from a 'One Legged Peruvian Veggie Chef' (I've just googled those last three words, and discovered '@Chef_Rama' , a Peruvian Vegetarian Chef, although I cannot account for his number of legs! I'm sure that if he has two, he would be willing to lose one for Moz, well I would, wouldn't you?) but such is life!
TWITTERDILLY ARMS TOP 10 - FOR THE WEEK SUNDAY 25TH NOV- SATURDAY 1ST DEC '12 (FIRST PUBLISHED TUESDAY 27TH AT 12.45 PM UK TIME BY @WALKERRAT)
1. THE KID'S A LOOKER (DANCING BY PRESIDENT KYLE) - MORRISSEY (NEW ENTRY)
2. FIRST OF THE GANG TO DIE - MORRISSEY (RE-ENTRY)
3. FUNKY BUT CHIC - NEW YORK DOLLS (NEW ENTRY)
4. SEASICK, YET STILL DOCKED - MORRISSEY (UP 1)
5. SOMETHING IS SQUEEZING MY SKULL - MORRISSEY (NEW ENTRY)
6. EVERYDAY IS LIKE SUNDAY - MORRISSEY (UP 4)
7. TROUBLE LOVES ME - MORRISSEY (DOWN 5)
8. HEART - RITA PAVONE (DOWN 2)
9. TOTAL ECLIPSE OF THE HEART - NICKI FRENCH (NEW ENTRY)
10. BILLY BUDD - MORRISSEY (NEW ENTRY)
*It should be noted that the chart was very heavily influenced this week by Our Mozzer, with him playing songs numbered 2,3,4,5,6 and 10 on the Twit Arms jukebox, and he 'enticed' MorrisseysWorlders to play Nicki French. It should ALSO be noted that all playing of Nicki French songs in the Twitterdilly Arms is from here on in, BANNED!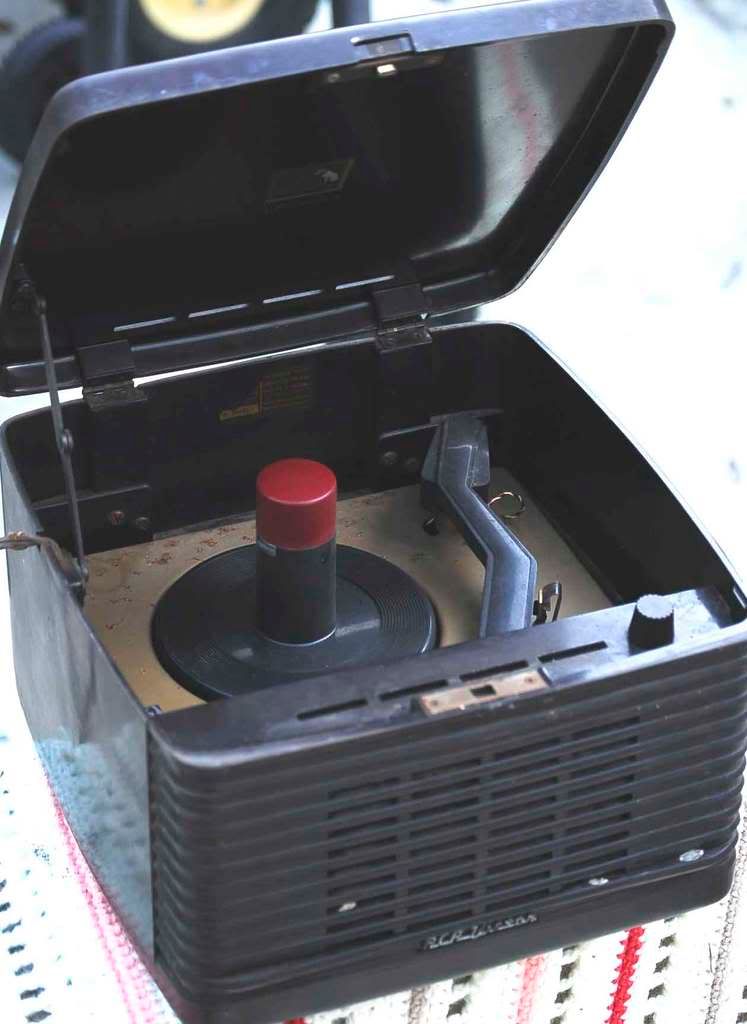 ON MY CHRISTMAS LIST, SO I CAN PLAY MY ROLAND KEATING RECORDS