............BUT, much as though I would LIKE to announce that my name is Simon Blackmore, and, much as though I would LIKE to admit to being responsible for MorrisseysWorld, I CAN'T of course, because it would be a LIE! For those who have NO IDEA what I am going on about, let me explain.
Following my blog entry of Tuesday (Day 447), an anonymous commenter left a message announcing that the person responsible for MorrisseysWorld is Rat (ME), and that my initials are SB. My first instinct was to ignore the anonymous halfwit, but in fairness, I HAVE been asking the non believers to come up with a name of who THEY believe is behind MorrisseysWorld, so although 'anonymous' had obviously got it wrong about ME being 'SB', I decided to try and find the identity of the man that my anonymous halfwitted reader had 'worked out' was the author of MorrisseysWorld. Forget 'WHO IS MORRISSEY?' or 'WHO IS MORRISSEYSWORLD?', my quest of yesterday was to find out 'WHO IS SB?'
SARAH BRIGHTMAN - BEHIND MORRISSEYSWORLD?
I decided to start my investigation by sending a 'Direct Message' via twitter to the 'Non believers' very own 'SB', Stephen 'Barcelona' Berrells, asking him if it was HE who had left the anonymous comment on my blog. I didn't think for one minute that it was, but I had an inkling that he might know something, and he didn't let me down.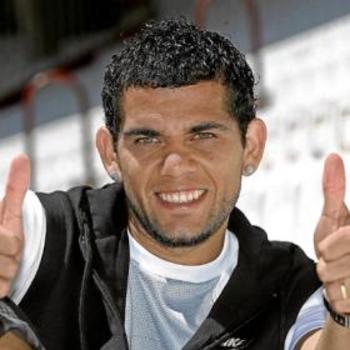 BARCELONA BERRELLS
Barcelona Berrells replied to my message, informing me that it wasn't him who had left the comment, but that he did KNOW who I was! It was the 'KNOW' word again, the one that the likes of Rosy Mires use SO regularly when discussing Morrissey and MorrisseysWorld. I asked Berrells to reveal to me my TRUE identity, and he informed me that my name is 'Simon Blackmore'. I had FOUND my 'SB'! This was too easy!
Berrells quickly followed this revelation up with a another, completely unprovoked message saying, "Nobody told me, I worked it out on my own." I grinned from ear to ear, Berrells was behaving like a criminal under investigation. It was glaringly obvious that he hadn't worked ANYTHING out on his own, he has been absolutely clueless to seeing the signs all the way through the MorrisseysWorld phenomenon, and relies on Rosy Mires to TELL him what to believe. Berrells had been TOLD that Simon Blackmore was behind MorrisseysWorld, no doubt by Mires, but the question was, had Mires worked it out, or was it somebody else? I now had two things to uncover, 'WHO IS SIMON BLACKMORE?', and 'WHO IS THE HALFWIT' who'd framed Blackmore?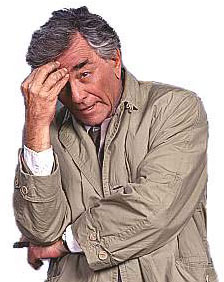 LIEUTENANT RAT - 'WHO FRAMED SIMON BLACKMORE?'
It was at this stage that I decided to post a blog entry about 'liking' to announce that I was Simon Blackmore. I congratulated Barcelona Berrells on his brilliant detective work, and asked him to do me the honour of posting my blog on twitter, which he duly did. I then sat back and waited. I was convinced my 'Halfwit' would inadvertently reveal themsleves, it was just a question of when. I couldn't help wondering who the halfwit was, so I opened a bookies shop in my head, with my 'in mind' bookmaker offering even money on Uncle Sweaty, 2/1 Rosy Mires, 5/2 Still.I.Cling, 3/1 Duchess Arora, 10/1 Banjaxer, 50/1 Manclad, 100/1 Mrs Whiskers and 200/1 Bar.
I didn't have to wait long for a response to Barcelona Berrells posting, within minutes, the following tweet was posted by good old Uncle Sweaty:
"A glib statement like that is not enough. Wiggle room for retraction not enough. It's too late for that."
Uncle Sweaty thought he had snared his rat, but what he'd actually done was revealed himself as a halfwit. The bookmaker ALWAYS wins, even when they are holed up in a murky corner of a rat's mind!
Whilst Uncle Sweaty was busy patting himself on the back, I googled 'Simon Blackmore Morrissey', to see if I could find out WHO Blackmore is, and what had led Uncle Halfwit to deduce he was behind MorrisseysWorld. Google's top link took me straight to Solow, and an article from February 21 2004 entitled:
'All of the rumours...MEN gig and so forth', posted by *trumpet sounds* UNCLE SKINNY! Bingo! This investigation was becoming all too easy.
The Solow article in question, posted by Uncle Skinny, was a piece questioning the authenticity of a particular website. IT'S DEJA VU! The website on this particular occasion in February 2004, WASN'T MorrisseysWorld, but a website named 'MorrisseyMusic.com.' The site had been set up by a PR company representing Morrissey, to promote a forthcoming Morrissey concert at Manchester Arena, on May 22nd 2004. One of the people working for the PR company was one, 'Simon Blackmore.'
SIMON BLACKMORE PR
Straightforward enough you might think, but NOT for Uncle Sweaty, whose paranoiac posting of 2004 goes into great detail as to why he believes the 'MorrisseyMusic.com' website isn't real. He even questions the very suggestion of Morrissey playing a concert on his birthday. Skinny's 2004 ramble concludes "I would like the information to be true, but there's just too much not quite right about the www.morrisseymusic.com website. If this is a hoax, then they've done a damn good job and done their research. My gut feeling is that there's just enough doubt present to make me not believe it." (The link to the Solow article: http://www.morrissey-solo.com/threads/22918-All-of-the-rumours-MEN-gig-and-so-forth)
On May 22nd 2004, Morrissey, on his birthday, played to a packed Manchester Arena, just as had been advertised by the 'MorrisseyMusic' website.

YOU COULDN'T MAKE THIS UP!


MORRISSEY PLAYED MANCHESTER ON HIS BIRTHDAY 2004 - THEY EVEN MADE A DVD OF IT, SO IT 'MUST' BE TRUE.
According to my internet research, Simon Blackmore is a fan of David Lynch (Twin Peaks), and lives on the Isle of Wight. I should point out at this stage, that I have NEVER watched a full episode of Twin Peaks, and the ONLY person who has ever stated that I live on the Isle of Wight is Our Mozzer!
It's back to the drawing board for Uncle Sweaty and the other non believers. They have so far accused THREE innocent men of being behind MorrisseysWorld; first of all Dickie Felton, secondly Duncan Barkes, and NOW Simon Blackmore. My ONLY advise to the 'Non believers' is, don't waste too much time trying to find ANOTHER innocent person to accuse of being behind MorrisseysWorld, the REAL author is right in front of your noses, now all you have to do is OPEN your eyes and you might just start enjoying MorrisseysWorld for the genius it is. Let me spell it out, leaving no "wiggle room", I AM NOT THE AUTHOR OF MORRISSEYSWORLD, MORRISSEY IS!
SIMON BLACKMORE IN A NYC CAP - I TOO OWN ONE, AND THERE THE STORY ENDS
*I'm sure that either GOB, Cathy5, Loughton Lil, EARS or Southkirk Kirky will be happy to post a comment telling all that I am NOT Simon Blackmore*
Yesterday, before my detecting abilities had been called upon, I had once again gone into work, so I was unable to write a blog entry. There were only a few things that I missed reporting on, one of them being, that a drunk Manclad had been in the Twit Arms on Tuesday, announcing that Moz was now bound for New Zealand. You can always rely on a drunk in a pub to keep you up to speed, and 'virtual' pubs are no different it would seem. To back up Manclad's announcement, I have today spotted the following tweet from '@Berbelijn', posted at 3pm Wellington time: "Might just saw Morrissey on Lambton Quay here in Wellington."
LAMBTON QUAY NEW ZEALAND - BUT HAS '@Berbelijn' 'JUST SAW' MORRISSEY, OR HAS HE ACTUALLY SPOTTED OLD EMU TITS?
The only other two things I would have mentioned yesterday, were that the latest MW parody piece has disappeared and Heather has discovered the meaning of a mysterious tweet by 'Society Rose.'
Firstly, the disappearance of the parody piece. There is speculation amongst MorrisseysWorlders, that Boz (or Lyn) may have told Moz that he'd gone too far in the latest parody piece, particularly regarding Boz's 'Emu Tits', but I've been wondering if perhaps Mrs Whiskers has taken out an injunction to stop HER good name being abused in parody pieces.
It's just as well that she's never read MY blog, especially the entry about the decorators being in! I wonder if I should go back and delete that one? Nah, fuck it, I can't remember when I wrote it, and it WAS funny.
On November 11th, following a three week absence from twitter, Society Rose tweeted: "No more twitter? Someone's going to have to ask me another seven times." At the time, none of us could work out what this meant, but yesterday, Heather Cat cracked it. It is a reference to Grant Showbiz's quote from the Dave Simpson 'Uncut' article of 1998 (http://motorcycleaupairboy.com/interviews/1998/uncut.htm), in which Showbiz said, "The amount of time it took to get Morrissey onstage was getting longer and longer. There was this great game he'd play of wanting to be asked 15 times, if it'd been 14 the night before. Johnny was like 'Let's Rock!' and Mozzer'd be 'Well, somebody's gotta ask me another seven times.'"
GRANT SHOWBIZ - 7 TIMES A NIGHT MAN
So, it would appear The Mozzer has landed in Wellington, but I can report that my blog has received ZERO hits from New Zealand, so either Moz HASN'T automatically dashed to his hotel room to log on to 'Following The Mozziah', or perhaps Uncle Sweaty has got it right after all, and Morrissey ISN'T behind MorrisseysWorld......and perhaps Morrissey DIDN'T play at the M.E.N on May 22nd 2004!