And after 48 hours of frantic tweeting, Morrissey has once again gone.... and so has the MorrisseysWorld blog.
I managed to copy a few of my favourite tweets from yesterday before the twit account disappeared, which is just as well, because today, True-To-You has published a number of questions and answers which include a couple of HUGE coincidences, none more so than the fact that yesterday, Parody Moz tweeted that he was writing a novel, and today, TRM (The Real Morrissey) has revealed that he is.... writing a novel! HOW MANY COINCIDENCES DO THEY NEED BEFORE THEY CAN SEE WHAT IS GOING ON??? AND WHY AM I SHOUTING?
Here are yesterday's twitter highlights from '@ParodyMorrissey' :
"I'm working on a novel."
"When one tries to analyse what exactly people don't like about me, the NME's old lies always resurface. Mud sticks. Smoke suggests fire."
"I love England because I'm English - it's a part of the fabric; it's a place I feel incredibly romantic about. Is it really so strange?"
The English, I firmly believe, are the kindest people politically - and the cruellest personally - in the world."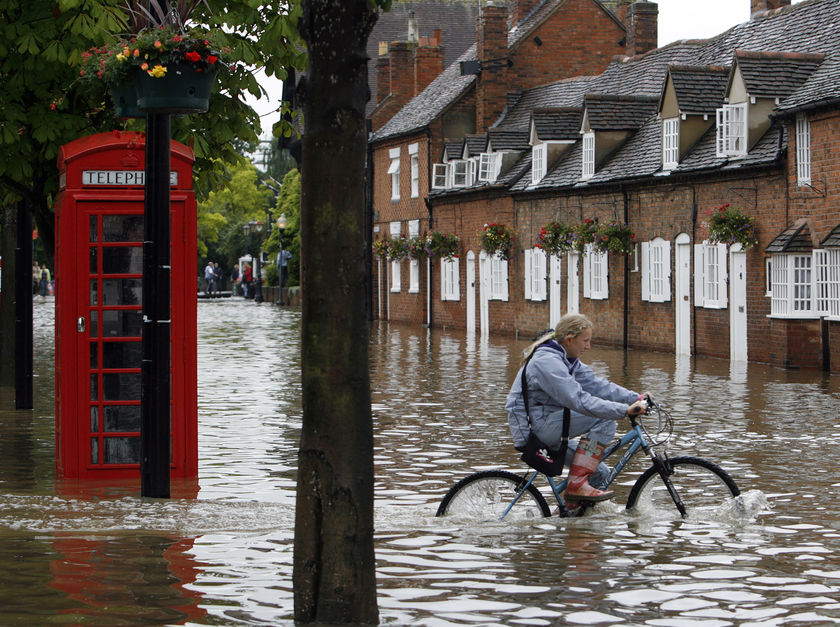 BEAUTIFUL ENGLAND
"@LizzyCatMoz I find that distressing. It forces me to be my private self, which is an appalling thing to be in public."
"If I walk, people point and stare, and they ask for autographs, and it's very dehumanising."
"Do you sense my overwhelming ambivalence about twitter? I am at my most fragile here."
"I can't act, but then I can't sing in the broader sense either."
"I would rather embrace the ugly truth than a pretty lie. This is the essence of my songs."
"What I love most about MorrisseysWorld is the madness of ignoring all the facts and embracing cognitive dissonance."
"The BlueRoseSociety ring, now in my bedside cabinet."
COMING TO A BEDSIDE CABINET.... NOWHERE NEAR YOU!
There is one other tweet that I didn't manage to copy, which Moz sent to GOB, informing her that the 2014 tour would be coming to a leisure centre "NEAR YOU SOON", which I took to mean he will be playing in Coventry, but does Coventry even have a leisure centre?
Here is the TTY Q&A (I have added the photos):
2 January 2014
Morrissey has answered a sixth series of questions submitted by
Questions And Answers
participants. These questions and Morrissey's answers are as follows.
TTY / replies : January 2014
Knowing that you are a loyal and proud vegetarian, I would like to ask you what is it that motivated you to stop eating meat for good?
MATTHEW, Preston.
If you have access to You Tube, you should click on to what is called The video the meat industry doesn't want you to see. If this doesn't affect you in a moral sense then you're probably granite. I see no difference between eating animals and paedophilia. They are both rape, violence, murder. If I'm introduced to anyone who eats beings, I walk away. Imagine, for example, if you were in a nightclub and someone said to you "Hello, I enjoy bloodshed, throat-slitting and the destruction of life," well, I doubt if you'd want to exchange phone numbers.
---
Who inspired you to sing?
KARICACSARY, Fontana.
Bobby Hatfield. He was the smaller of the two Righteous Brothers, and his falsetto swoop made me jump backwards over the settee. You should You Tube their You've lost that lovin' feelin', and you'll see what I mean. When I made the record Ringleader of the tormentors, the producer (Tony Visconti), who is a very close friend of David Bowie, tried to get both Bowie and I together to do our version of You've lost that lovin' feelin',
with David doing the deep Bill Medley parts, and me doing the Bobby Hatfield shrieks. I loved this idea, but David wouldn't budge. I know I've criticized David in the past, but it's all been snotnosed junior high ribbing on my part. I think he knows that.
SNOT NOSED RIBBING
I think a lot of young people, including myself, find it hard to be truly themselves. Your music has helped me immensely on this issue. What would your advice be to the younger generation on how to accept yourself?
RÓISÍN, Dunfermline.
I don't think we ever do! I think we all die feeling apologetic and embarrassed. I'm as much of a mess now as I was when I was 16. There are too many forces telling us we aren't good enough - music critics, bank managers, the police, the judiciary, ex-wives ... do you have the nerve to tell them all to get stuffed? That's the only thing that will do it. The sociological arrangements of the western world rely exclusively on people NOT being their true selves. Otherwise, they couldn't be governed and frightened and lost and timid – as most people unfortunately are. You can't control people by telling them to be themselves. As soon as people decide to be themselves, the police reach for their stun guns, and governments roll out the tanks ... Egypt, Bahrain, Thailand, Brazil, Ukraine, Syria ... the very last thing we are encouraged to be is ourselves. This is why it's always so shocking when someone stands up and gives an honest opinion. In all cases, such people are criticized by the print media, but never applauded.
---
I love your voice and your sense of humor. Can you please share your inspiration for the song The more you ignore me, the closer I get?
LATICIA, Houston.
About once every nine years I get the feeling that it's more important to have someone's body rather than their friendship. Once you have their spirit you then want their body. Well, this has never worked for me. But it was the galloping wisdom when I wrote that song.
---
After your Asian tour, and seeing how big the fans are in Asia, would you come back again?
PITO, Jakarta.
I've begged so much to go back that it now hurts. I was never happier than in Jakarta. People always talk about Los Angeles as my true family, but Jakarta puts Los Angeles in a Sara Lee trance, which, when you consider how much I love Los Angeles, certainly says something. It was great to have a new slice of life, and I will never forget the audience. But to go back you must wait to be asked, and so far I haven't been asked. All I can do is urge other singers and other bands to go to Jakarta, because it's the heart of the new world.
---
I was lucky enough to see you in Istanbul in July 2012. It was an amazing night, very intense, and it was a dream come true. How was it to be in Istanbul, and what do you think about the audience and the concert?
MELIS, Istanbul.
Well, we are about to record our new album, and one of the tracks is called Istanbul.
It is second to Rome as my most favorite city in the world. When I'm in Istanbul I feel as if I could never die. My life is matched. I have been trying to book the Istanbul Opera House, and I long to play Ankara, Izmir and Bursa, but local promoters say I am not well-known enough. Even if I sing to one hundred people in Izmir I'd be happy!
---
I thank you with all of my heart for changing my life. How do you feel knowing that many lives have changed because of you?
ORESTES, Greece.
I think it means that you have expressed your best moments in Art. Not in relationships or romance or sex or economics. But when you succeed in Art it is really destiny taking the lead. At least when you have an audience you can say you've lived, and the audience are the proof, and it's something that even the most jealous critic cannot take away from you. They'll try, of course.
---
Did you ever think your words would have such an impact in so many different cultures in all parts of the world?
ERIC, Syracuse.
No! But having toured so extensively in recent years I am shocked to see large audiences everywhere chanting the words back at me - from Hiroshima to Wellington to Singapore City to Seoul to Malmo to Krakow to Tel-Aviv. I am not given credit for being a universal voice, yet I see the incredible results all around me. If a record company ever promoted me on a worldwide level it would explode. I have never been with a label that saw me as anything but an oddity. I am not at all odd. I am simply speaking for now.
---
I am a fashion head and I adore your look as much as your music. Where do you get your influences from?
KATIE, Cork.
When I was a kid - yes, a kid! - I was greatly fascinated by people such as the New York Dolls and Lou Reed and Patti Smith and Iggy Pop who gave new definitions of sexuality. But the truth is that I have always loved very defined male clothes and styles. You possibly haven't heard of Fabian because he's practically pre-history these days, but I loved the way he dressed in his heyday. I always loved traditionally masculine suits and accoutrements and classically designed trousers. I don't like the modern urban peasant look and my mind stalls at clothes that don't work with the physical contours. It's important to know what suits you, otherwise you look like a buffoon ... or a baboon ... take your pick.
---
What kind of music do you listen to when you're not listening to your own?
ØYSTEIN, Norway.
I never, ever, ever, ever, ever, ever stop listening to music. I listen so much that it worries me. I lie in the bath and I shout my head off. The range of music is vast, but lately I keep listening to I really loved Harold and also Johnny boy by Melanie Safka. Music can bring vegetables to life, and I should know because I'm a vegetable.
---
The law that has passed that bans any cosmetic testing on animals in the EU is fantastic for the welfare of animals. What new laws would you like to see passed for the welfare of animals?
AMBER, Derby.
I would like all governments to be forced to engage an Animal Protectionist MP. I would like a complete zoo and circus ban. I would like every television commercial that promotes 'flesh-food' to be followed by a commercial showing how the living pig and the living cow become the supermarket commodity, step by step. I would like the Queen of England to be asked why she wears an electrocuted bear-cub on her head. I would like to ask all so-called celebrity chefs why they believe that animals should have no right to live. If Jamie 'Orrible is so certain that flesh-food is tasty then why doesn't he stick one of his children in a microwave? It would taste the same as cooked lamb. The singer Cilla Black recently appeared on television telling us how she was preparing leg of lamb for dinner, and since a lamb is a baby, I wondered what kind of mind Cilla Black could possibly have that would convince her that eating a baby is OK. On another TV program an actor called Jeremy Edwards explained how excited he was at the discovery in Siberia of preserved Woolly Mammoths with enough DNA (flowing blood) to resurrect the animals - which have obviously been extinct for thousands of years. Edwards was excited by this because he said "I'd really like to try a Mammoth burger." This, alas, is typical of the human idiot. Although the meat industry alone is destroying the planet, I would like to ask President Obama why he says nothing on the subject. Although the meat industry puts an intolerable strain on the medical profession I would like to ask world leaders why they say nothing on the subject. Although meat products are killing off half the human race very speedily, I would like to ask world leaders why they do not care in the least. Money, and only money, makes the world go around. I would also like to ask meat-eaters why they are so certain that animals deserve such barbaric and horrific treatment. I would like to ask meat-eaters why they believe that animals should not have any rights to live their own lives, whilst humans fiercely demand a god-given right to live as they wish simply by reason of their birth alone.
CILLA BLACK
---
You are one of the few personalities in modern times who have really influenced my thinking about art and life. Have you ever thought about writing a novel?
HANNA, Germany.
In 2013 I published my Autobiography and it has been more successful than any record I have ever released, so, yes, I am mid-way through my novel. I have my hopes. The actuality is that radio stations will not play my music, and the majority of people have lost faith in the music industry, and it's generally assumed - quite rightly - that the number one chart positions are "bought" by the major labels, so there really is no passion left in pop or rock music, and I don't think people believe for an instant that the faces we constantly see on television and in magazines are remotely popular. It's all, now, solely a question of marketing. All success stories are safe and dreary, and you will never be taken by surprise by a hit song that sounds out of place. This is not just my view but the view of everyone I know.
---
If you were to choose one favorite song that you've written, which would it be and why?
JULIA, Philippines.
It would be Life is a pigsty from Ringleader of the tormentors. I'm accused of always saying too much, but dear God, there are enough people who saynothing. Surely at least one of us can be allowed to speak freely? Feelings, I think, are much deeper than expressions, and all of us carry a terrible loneliness within us, and life is a pigsty because we all - without exception - end our lives in tears. Very few people die in a fit of hysterics on a Ferris Wheel.
PORCILE
---
What achievement are you most proud of in your life?
PADDY, Stockport.
Many people have told me that they stopped eating flesh because of something I said. I can't ask higher than that, and I wouldn't aim for higher than that. If you believe in the abattoir then you would support Auschwitz. There's no difference. People who would disagree with this statement have probably never been inside an abattoir.
---
What question do you secretly wish an interviewer would ask you, and what would the answer be?
ASH, York.
I haven't done an interview with a British music magazine since 2007, so the process doesn't drill through my head anymore. As an entity, I have no interest in the Smiths, so as long as I'm not asked about the Smiths, I won't slip into permanent unconsciousness. And that's a promise.
Here are some of today's tweets from Parody Morrissey:
"Yesterday on Twitter I revealed I am writing my novel. Now on True-To-You Morrissey says the same. Coincidence again - nothing more."
"Just like Years of Refusal statement in 2011." - This is in reference to:
26 DECEMBER 2011 - '@MorrisseysWorld' tweeted to say, "Years of Refusal may come to be viewed as my masterpiece when the lights finally Go Out."
27 DECEMBER 2011 - Morrissey issues a statement completely out of the blue on the True To You website listing 'Years of Refusal' as the album of which he is most proud.
"You will also remember I tweeted the single word 'Istanbul' as MorrisseysWorld. The reason was never given. BlueRoseSociety."
"Life is so absurd, it cannot actually be real - can it?"
"BlueRoseSociety is ONLY for those who care. Do you see why the blog and twitter keep closing? Why I don't want 10 000 followers?"
When Parody Moz entered into a debate with '@hrtbps' about a newspaper headline, Moz got quite annoyed that instead of debating, the guy wanted to report him for having a 'view'. Moz tweeted:
"Nothing is more gratuitously violent than state censorship of opinions. It's an unnecessary evil."
He then added:
"Those dreadful children reported my account and had it suspended - despite engaging me in debate. They're cowards and censors."
He continued:
"This is the mindset of the vacuous censor - no argument, only censorship, whether just or not."
And continued:
"This immature approach from incompletely developed adults proposes government replaces parents - to monitor the playground that is society."
AND THIS IS JUST A PARODY? Here are some more tweets:
"I am not Morrissey. The fact I put out the novel/album news 24 hours before True-To-You is pure luck. Nothing more."
"Love is an ersatz version of like. If you like someone there is absolutely no need to tell yourself you love them."
"Limited ambition and a taste for comfort induce contentment. True artists have unlimited ambition and ask difficult, disquieting questions."
"Contentment is worse than carbon monoxide for the quality of one's art."
"Art is not a market. It's a passion."
"My wit is aching. I need some rest. Perhaps I'll persue @richardm56 's account." (Richard Madeley!)
The account then went dead, and this appeared on my blog:
Morrissey
3 January 2014 11:41
Reply
Delete
And so that's it. He came, he tweeted, he buggered off again..... and STILL nobody could see.
And finally for today, just as 'Parody Moz' disappears into the sunset, Fifi (who I deludedly believe to be Moz) appears back on my blog, with this comment:

Is Fifi wrong? Somehow, I doubt it. Goodbye.