First things first. Following on from yesterday's blog, I thought it polite to ask the founder of the MozArmy, @JulieHamill, if she minded me using her photo of James Russell. The reply I received came not from Julie, but from James:
We at FTM HQ are always trying to be helpful, so here is a less 'static' picture of James, which I presume he must like, as he uses it as his twitter profile picture: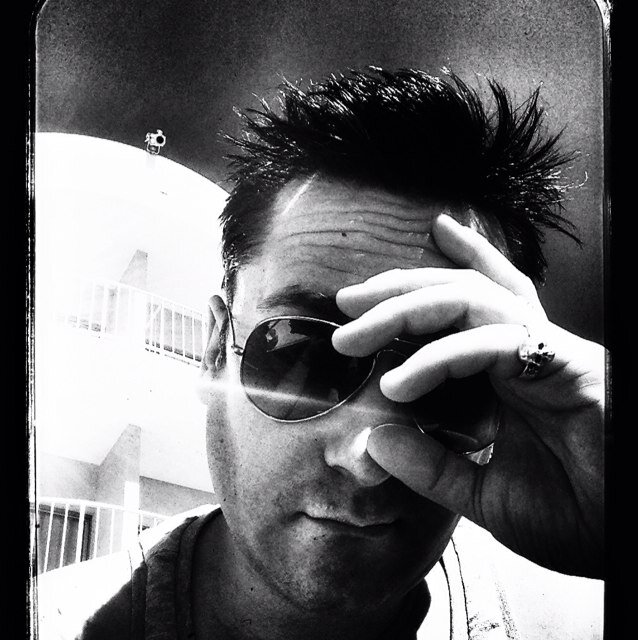 JAMES RUSSELL - DIRECTOR OF MORRISSEY25:LIVE
Right, now that's out of the way, let's get started, although there isn't much to report today.
The Mozziah has once again returned to the Twitterdilly Arms, although by the time I finish typing this entry, he will probably have deleted his account again! Here are the latest pearls of wisdom from '@MorrisseyParody':
The mundane live for their retirement and retire to do nothing in anticipation of death.
Do something insane today; do something you might regret.
From @heathercat222 :
Did you do anything that you regretted today?
I bought ten first class postage stamps when I only needed seven.
Heather:
That's rather disappointing - what about embracing insanity?
Insane? I bought a new kettle.
MORRISSEY'S TEAPOT - MADE IN PARIS, BOUGHT IN ROME - UNLIKE MOZZER'S KETTLE, THE TEAPOT IS NOT THOUGHT TO HAVE BEEN REPLACED
Upon death, I shall sigh softly and whisper, 'No more need to worry anymore. There are no Brit Awards Ceremonies in Hell. - Are there?"
What's the point of being witty in an empty room?
I have nothing left to say.
Despite Our Mozzer's twitter account being BY FAR the wittiest, sharpest and most profiund account on the WHOLE of twitter, he still currently has just 620 followers. No wonder he isn't bothering to tweet much, as he says, "What's the point of being witty in an empty room?"
The first person to leave a comment on my blog entry of yesterday, was Fifi, who left the following comment regarding the passing of 'The Champions' actress, Alexandra Bastedo, at the age of just 67.: