I am often accused of writing far too much in my blog entries, and I know it is a lot for people to wade through, but I
have
to let out all of the thoughts that are constantly pounding in my head. I am expecting today's entry to be fairly lengthy, so I will set it out with an Agenda, and therefore if anybody wants to skip bits, they can, although why anybody would want to miss
any
of my musings is a mystery to me! The main item on today's blog is item 5, with my interpretation of the whole meaning to Blue Rose.
As we have an agenda, and as FTM is now the official meeting place for BRS members, I will try and make a daily list of those who are currently 'active' in this story, ie are leaving comments or getting involved in the Twitterdilly Arms. As we pick up new members, particularly in the Twit Arms, please remember to tell them to come here, and then I can give them a mention. The Blue Rose Society is going to GROW and GROW and GROW, until EVERY SINGLE Morrissey concert is awash with roses. Because We Must.
Right. here we go:
Members Present: Broken (a Morrissey pessoa), TRB, Marcus Markou, JohnGill, EdgeIndustrialPhotography Guy, GOB, Chuck, LizzyCat, HeatherCat, AIR, Yunaragunarso, GWO, MancLad, Willow (new kid on the block), Romina, Tracey, Astraea (a Morrissey pessoa), Greyer Girl (a Morrissey pessoa), Mme de Stael, Clover Dean, JJazmine, Comrade Harps, Menippus (a Morrissey pessoa), Vulgar Angie and Wordsmiff (aka Banjaxer Ego fellow). If I have missed anybody out, please leave a comment. The Blue Rose Society is all embracing.
AGENDA
1. Apologies for Absence
2. Morrissey Returns to The Twitterdilly Arms
3. Jeane
4. Rank
5. What/Who is Blue Rose?
6. Justin Bieber
7. The Pessoas
8. Shizu Saldamando
9. France
10 Album and Tour
11. NME nominations
12. Any Other Business
1. APOLOGIES FOR ABSENCE
Fifi/Fire (a Morrissey pessoa).
2. MORRISSEY RETURNS TO THE TWITTERDILLY ARMS
When Morrissey issued the 'F' word (Farewell) on Thursday, we naturally presumed that MorrisseysWorld was over, and the members of the Blue Rose Society posted their obituaries on Friday. However, the one thing that you can be certain about when it comes to Morrissey, is his unpredictability, and therefore we should NOT have been surprised to see him, in the form of a whole load of pessoas; including Parody Moz, stroll into the Twitterdilly Arms on Saturday, where they remained for the whole weekend, entertaining the masses.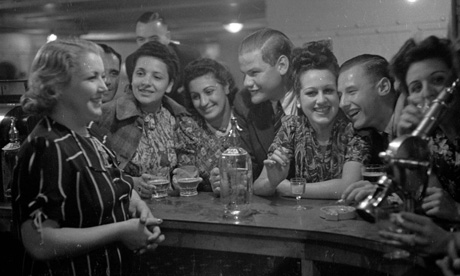 GREYER GIRL TAKES ON BAR DUTIES AS PARODY MOZ, BROKEN, MENIPPUS, ASTRAEA ET AL ENTERTAIN THE MASSES(?) IN THE TWITTERDILLY ARMS
It wasn't just entertainment that Morrissey provided over the weekend, there was wit, charm, intelligence, controversy, LOTS of Justin Bieber (more on that later), music, and he also tried to get people to open their minds and throw away their prejudices.... although that is never an easy thing to achieve. At one point yesterday, Morrissey had me howling with laughter with one of his quick out downs, and when GOB compared the harrows of Morrissey's life to that of Julia Robert's character in Notting Hill, I swear I thought I would combust with laughter (sorry GOB, but JULIA ROBERTS?).
MORRISSEYESQUE
It would be impossible for me to repost all of Morrissey's tweets, there are now just too many of them, but if anybody has copied some, then PLEASE post them below. So many topics were covered, and it is impossible to keep up with him. The way Morrissey switches from one character to another, and the energy he possesses is really quite exhausting to watch, so God only knows what it is actually like to BE him! I think one of the main reasons he has his own characters interacting with each other, is because nobody else on twitter is challenging enough for him.
Among many things mentioned over the weekend, was the new album. Morrissey tweeted that he had "40 songs. Some demos, some more primitive." He later went on to post some lyrics. Here they are:
The sky was crimson and your jokes were barbed
Blackest envy gripped your precious heart
You vomited for hours
You died on a bench
In your room you sit
Youtube mocks and haunts you,
There for all the world to see
Your many failings and fears,
A public spectacle again
As coldness rotted your still-living bones
Politicians made cuts
Bankers got fat
My fingernails collect the world's problems
Oh......
My fingernails collect the world's problems
Oh, It's bitter and cold as I am
My heart, such as it is, goes out to you
Your blue lips colder than Fulham Road in December
Your small mind broken by the spite of this world
I'm sorry I did nothing
So sorry
As I live, I will never feel a thing again
Your life was everything to me
And now I am a frozen shadow
FULHAM ROAD - FEATURED IN 'MALADJUSTED' AND POSSIBLY DUE A RE-VISIT
Interestingly, on Day 472 of FTM, I reported how Moz had tweeted, "I'm just cobbling together the sleeves of 'Boredom is a plague' and 'My fingernails collect the world's problems'." At the time, nobody knew if Morrissey was serious about these two new songs, but
surely
the above lyrics are from 'My Fingernails Collect the World's Problems'.
If that song were to be included on the new album, then NOBODY, and I do mean NOBODY would be able to deny that MorrisseysWorld had been the work of Morrissey.... although I suppose, in theory, it could be said that the song title and lyrics had been leaked to whoever it was behind the fake Moz account, or it could be said that the whole MW thing was the work of somebody
close
to Moz. EVERYTHING is deniable!
One thing is for sure, if 'Fingernails'
does
appear on the album, there will be thousands of Morrissey fans pouring over FTM.... or
will
there?
Parody Moz also mentioned that he had written a song about Justin Bieber, which he said was called 'Never Say Always'. He then posted these lyrics:
Tears fall like raindrops
But managers apply foundation and touching cream
Lights hurt your eyes
But still you smile
Never say always
I have to admit, I was howling with laughter, but Morrissey
has
of course already written a song about Bieber, it's called 'The Kid's a Looker'. Anyway, more on Biebs later.
Here are a few of the hundreds of Parody Moz tweets from this weekend:
'My mind is a crushingly uncomfortable place to reside for a day; a lifetime is a sluggish torture."
"I'm 50% inhuman and 50% superhuman."
"'Tough love' is always the final calling card of the failed parent."
"Years of Refusal is my masterpiece. The next album will be superior."
"End bullying and save lives."
"I'm not Morrissey, but then neither is Morrissey these days."
When given abuse by somebody called @DonkeyDave64, Moz replied:
"If you were as capable as you are confident, you'd be dangerous; instead you're embarrassing."
"If your best effort is to type something wholly witless, followed by llllllol you might want to badger @richardm56 (Richard Madeley) instead."
"You few are receiving the best of my life - yet I'm giving the very worst."
TO GIVE, IS THE REASON I LIVE
Parody Moz also confirmed that he had posted sections from the first draft of his novel on both twitter and the MorrisseysWorld blog. I am presuming that the section on the MW blog is the Leonid Albrecht article, which has been mentioned here before, and the section on twitter is the piece I wrote about a few days ago.
3. JEANE
With all that has happened in recent days and weeks, I had completely forgotten to report on a posting by Fifi, which she quietly made on December 29th, and placed it in the comments section of Day 826 of FTM (Jean(e) Genet - December 18th). Nobody else would have noticed it, because we had all moved on, but luckily I tripped over it. On Day 826, I wrote of a semi-conscious dream I'd had the previous evening, regarding the lyrics of Morrissey's song, 'Jeane'. By the way, I am not being petty when I refer to Smiths songs as 'Morrissey Songs', and I mean no disrespect to Johnny Marr, but it has always been the lyrics that most interest me in Morrissey songs, and the writers of the music of each of the songs are, to a certain extent, irrelevant. I wouldn't be able to tell you which musician wrote which Moz song. Anyway, I digress.
In my semi-conscious dream, it had occurred to me that Jeane had been written about Jean Genet, or perhaps Jean Marais or Jean Cocteau. After that particular blog entry, Jean Cocteau has cropped up time and time again, and I will discuss him much further in the next item on the agenda, but it would appear from Fifi's posting, that Jeane was indeed written about Cocteau, quite possibly written from the viewpoint of his best friend, Raymond Radiguet.... but there is more! First of all, here is Fifi's posting:
Radiguet, as I have said, was Cocteau's best friend, although according to my research, 'best friend' doesn't really tell the story. Cocteau met Radiguet whilst in his twenties. They 'collaborated extensively', 'socialized', and 'undertook many journeys together'. Some contemporaries and commentators thought there might be a romantic component to their friendship. Cocteau himself was aware of this perception, and 'worked earnestly to dispel the notion that their relationship was sexual in nature.' This screams to me of 'Morrissey and Marr'.
Could Jeane in fact be about M&M, with Morrissey as Radiguet, and Marr as Cocteau, or was my first assumption right, that it is Morrissey writing
as
Radiguet
to
Cocteau? Rather ironically, Cocteau's friendship with Radiguet only lasted five years, before Radiguet died suddenly, after a trip with Cocteau. Cocteau was so stricken by grief, that he neither went to Radiguet's funeral, and could not see anyone for weeks afterwards. It's just as it was with Morrissey and the death of The Smiths!
It is also interesting to note that if Jeane IS about Cocteau, then Morrissey added an 'e' to Jean to disguise the fact. Is it a coincidence that Morrissey's close friend James Maker' added an 'e' to the name Raymond to create 'Raymonde'? Is Jeane the story of Maker and Moz? As Morrissey states on page 353 of his Autobiography, "Jigsaw, jigsaw, jigsaw." (My thanks to Willow aka @Smashingblouse7 for bringing this quote to my attention.)
RAYMOND RADIGUET - 14 YEARS YOUNGER THAN COCTEAU, AND SAID TO BE HIS PROTEGE. DIED AGED JUST 20 (REMEMBER THIS FOR WHEN YOU READ ITEM 5 & 6 OF TODAY'S AGENDA.... BROKEN IS 14 YEARS OLDER THAN BIEBER... JIGSAW, JIGSAW, JIGSAW)
I think it's fair to say, that whoever Jeane is about, it is probably
not
about Morrissey's aunt, and it is DEFINITELY not, as Sandie Shaw thought, about Morrissey's mum, although in fairness to Sandie, she was just (mis)quoting a throwaway remark from Marr.... but was Marr keeping a secret?
4. Rank
There is a very strong likelihood that many of Morrissey's songs have completely different meanings to those that have been interpreted over the years by fans and writers, and perhaps we will be lucky enough to have Morrissey share them with us as we continue this journey. As well as hidden meanings, we are also led to believe that there may be codes, or at least a code on the album cover RANK, although if there is one, I certainly can't fathom it out, and I have now been staring at the cover for three days solid!
I have tilted it, turned it, squinted at it.... but I see nothing! There are no numbers written in the eyes of Alexandra Bastedo, so it is time to ask Fifi for a clue. Fifi, can we have a clue please?
CODED?
It would appear that I have already waffled on for far too long today, and this blog is already getting ridiculously long, so I think it is time to adjourn until tomorrow, although there is no harm in bringing forward item 8 on the agenda.
8. (Which is actually now 5!) Shizu Saldamando
Shizu Saldamando is an artist residing in LA. Regular readers will remember that Shizu is the one whose artwork of 'A Morrissey fan' (that includes a Blue Rose in the piece) is displayed at LAX airport. Regular readers will also remember that Fifi left a comment on FTM in December regarding there being a photo of Shizu and Moz. Here is that comment, which incidentally mentions Johnny Marr keeping a secret about the meaning of 'Jeane'. Jigsaw, jigsaw, jigsaw:
And below...... is a photo of Shizu and Moz from 1998. Jigsaw, jigsaw, jigsaw.
Tomorrow, I shall go into unchartered waters. I may be barking up wrong trees, but as Broken wrote on my blog two days ago, 'it goes deeper than any of you realise."
Meeting adjourned.