All is quiet on the Moz front, with no sign of Parody Moz, Broken, Greyer Girl or Fifi in The Twitterdilly Arms over the weekend, although there was a very brief visit from Astraea last night, but the mysterious Willow (@SmashingBlouse7) is doing her upmost to convince me that Astraea is NOT
Moz!
The mysterious Willow is also trying to convince me that Astraea is staying away from the Twit Arms because of all the extra followers that she is attracting as a result of my deluded insistence that she
is
Moz, but Willow's theory doesn't quite ring true, because I have been deludedly insisting that Astraea is Morrissey for a very long time now, but NOBODY believes me, and even since my latest mentioning of Astraea being Morrissey in my last blog entry, the 'extra followers' theory still doesn't add up, because Astraea's follower numbers have actually GONE DOWN!
ASTRAEA - WHOSE TWITTER AVITAR IS GINA LOLLOBRIGIDA. I SHOULD POINT OUT THAT I DON'T FOR ONE MINUTE BELIEVE THAT ASTRAEA IS THE
REAL
GINA LOLLOBRIGIDA, NOT EVEN I'M
THAT
DELUDED.
I have no idea why the mysterious Willow is so keen to convince me that Astraea isn't Morrissey, but the relationship between the mysterious Willow and Astraea is almost sisterly, which makes me more convinced than ever that they know each other. From the moment the mysterious Willow turned up in the Twit Arms a few weeks ago, she immediately bonded with both Astraea and Fifi, and the relationship is perfectly balanced, which makes me believe that Willow is not
just
a friend, but a VERY close friend of Morrissey's. The fact that the mysterious Willow also has incredibly good music taste would leave me to believe she is somebody like Linder Sterling, but of course I really have NO idea, and will probably never find out.
LINDER STERLING - JANUARY 2014. PHOTO AND COPYRIGHT JIM WILEMAN
LINDER 'WILLOW?' STERLING IN HER HUNTER WELLIES ON A BEACH IN CORNWALL - PHOTO & COPYRIGHT JIM WILEMAN (SEE A NUMBER OF OTHER GREAT NEW LINDER PHOTOS HERE: http://jimwileman.wordpress.com/2014/01/12/linder-sterling-north-devon-portrait-photographer/)
The 'not knowing' throughout this whole MorriseysWorld adventure has been part of the intrigue, although at times it can make all of us both frustrated and paranoid, after all, look what happened the other week to Marcus; he almost seemed to take leave of his senses as he hounded me in the belief that I was Broken. The anonymity of the internet can play hideous tricks on the brain! Astraea didn't stop to chat or play any songs on the Twit Arms jukebox, but her sister in crime (the mysterious Willow) played many great songs, and more than made up for frustrating behaviour by posting this poster on the walls of the Twit Arms:
BRIGITTE, OH BRIGITTE
The only other two things of interest to come from Twitter this weekend were a photo of Moz posted by Nancy Sinatra, and the announcement that the Bestival headliner will be announced tonight at 7pm, although I now realise that it DEFINITELY won't be Morrissey, as A) Morrissey himself has told me that negotiations reached a dead end, B) There has been NO mention/rumour ANYWHERE of Morrissey playing Bestival (except here!) and C) There is NO C!
MORRISSEY, NANCY AND SUNNY
In the interests of fair play, it is only right that having posted fleshy pictures of both Gina and Brigitte, I post one of Nancy. I could post one of her unbelievable 1995 Playboy shoot (which I have never of course seen), but instead, here is a little something from the sixties:
OH NANCY
And as I am being so fair, it is only right and proper that Linder also gets the fleshy treatment.... sort of:
OH LINDER
Now, where was I? Oh yes, Bestival, which Morrissey DEFINITELY isn't going to headline: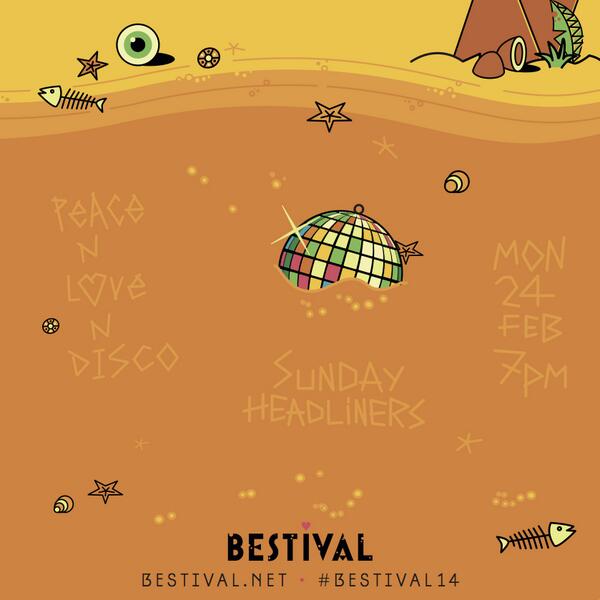 SUNDAY HEADLINER TO BE ANNOUNCED AT 7PM TODAY, WHICH DEFINITELY WON'T BE MORRISSEY
It is probably just as well that Morrissey wasn't propping up the bar of The Twitterdilly Arms at the weekend, as I was extremely busy. On Saturday, I made a rare departure from my bedsit, and headed to London with my eldest son to watch Chelsea play Everton. I used to go and watch football every week, and held a season ticket for many years at Fratton Park, the home of Pompey, but in 2010 my football team died, and so did my love of professional football.
My visit to Stamford Bridge on Saturday was only the second game of professional football that I had attended in four years, and as we arrived at Fulham Broadway tube station, I was suddenly reminded by a carriage full of drunk Everton fans, what I had missed; as they broke into song, singing (to the tune of Human League's Don't You Want Me), "Fulham Broadway baby, Fulham Broadway, oh oh oh." Such meaningless little simple things.
FANS AT FULHAM BROADWAY BABY, FULHAM BROADWAY, OH OH OH
As we arrived at the ground, I was reminded again of what I had missed, as I breathed in the 'buzz of anticipation' that surrounds a football stadium. The only other times I ever get this feeling, is when I attend a concert, particularly a Morrissey concert.
At the match itself, despite not being a Chelsea or Everton fan, I sang my heart out, and was reminded
yet
again of why
I used to love football so much. I could have been singing anything, but it was the act of singing in public with complete unabated freedom that I enjoyed so much. It just makes you feel alive, and to sing in unison with thousands of other people is just an unbelievably GOOD feeling. After four years, I think I can safely say I have fallen back in love, not with Chelsea, but with football. I don't need to pin myself to one particular team, it is the 'event' I have missed, NOT a team.
CHELSEA SCORE THE WINNING GOAL IN THE 94TH MINUTE OF A 90 MINUTE GAME!
THE FANS HEAD HOME
Apart from the Scouse wit, unison singing, buzz of anticipation, and perfect day out with my eldest son, the other highlight of my weekend came from a very funny anonymous comment that was posted on the Morrissey Solow website. I very rarely visit Solow these days, but I occasionally have a look, just to see if anybody has discovered anything interesting. Over the weekend, Solow had posted a 'nothing' story from the NME, quoting Morrissey's former producer Stephen Street as saying that he doesn't believe that the Smiths will ever reform (yawn). In response to the nothing story, our old friend Uncle Skinny wrote:
Don't care what anyone says. If it ever happens, I'm quitting whatever I'm doing to be at the front of the queue.
P.
In response to Uncle Skinny's comment, an anonymous commenter humorously posted something along the lines of, "No you wouldn't, you've not got it in you. You would be stood at the back with the rest of your Northern friends trying to play it cool." I can't use the exact quote, because despite Skinny's insistence that NOTHING gets deleted from Solow because of their 'freedom of speech' policy, he deleted it!
Sometimes the truth is far too much to bear, and although the 'Northern' comment was unnecessary (Southern men are no different), the anonymous commenter was of course right, Skinny
wouldn't
act like an excited puppy, he wouldn't be anywhere near the front of any queue, because he, just like most other British men, would be far too reserved. In our heads, we are all poets, romantics and lovers, but most of us never let the
real
'us'
out, we live the life that we feel is 'expected' of us. We behave in a way that we believe we should behave. The life we would like to live usually
stays
within the compounds of the mind. It is only in very recent years that I have learnt to let go. Writing this blog has proven highly therapeutic for me, and the whole MorrisseysWorld and Blue Rose phenomenon has allowed me to be..... me..... and if the Smiths
were
ever to reform, which personally I have no desire for, I
would
be at the front of the queue, but then again, I will be at the front of the queue for any concerts that Morrissey happens to play near me this year, but rather than playing it cool, I will have a blue rose between my teeth, and will unashamedly behave like an excited puppy.
That will do for today, I will now carry on re-building my music collection, which I have to say, is proving to be
very
enjoyable. My thanks to everybody, particularly the mysterious Willow, Astraea and anon from my last blog entry, who are all feeding me with wonderful songs. I can't stop playing Dead Finks Don't Talk by Brian Eno, and Five Years by Bowie is just.... JUST! I am also REALLY loving Billy Fury, Serge Gainsbourg, Wanda Jackson, Nico (particularly I Will Be Seven), Juliette Greco and Permanently Lonely by Timi Yuro, which is just
the
saddest song EVER.... and is currently on repeat!
And finally, finally, having announced that I am back in love with football, and am back in love with my music collection, I must also announce that; having caught a glimpse of Top Gear on tv last night, I think I might be falling back in love with cars, well, one particular car at any rate. Eight years ago, as I hit forty, I fell out of love with cars, mainly because my children could no longer fit in the rear of my V12 Aston Martin DB7 Volante, so I was forced to sell it and become a sensible parent.
DB7 - NOT CHILD FRIENDLY
Actually, going back to the whole 'British male' thing, it is a combination of children and hitting forty that
really
change the British man. The phrase 'life begins at forty' is CRAP. Forty is a horrible age. In our twenties and thirties we have drive and ambition, but at forty we start to run out of steam, drive and ambition
.
I have really struggled with my forties, but as I approach fifty, I am finally starting to re-find my identity. Anyway, I am completely starting to digress and waffle. It's just as well nobody reads this rubbish. The point I was going to make was that last night, on Top Gear, my passion for cars was re-ignited by this, the Alfa Romeo Disco Volante (Italian for Flying Saucer):
ALFA ROMEO DISCO VOLANTE - STUNNING
Why I am writing about football and cars, I really don't know. It's because there is no sign of Moz. I won't bother writing again unless The Mozziah returns, so I shall leave with a picture of Uncle Skinny at the front of the queue for the Smiths. Actually, he wouldn't queue himself, he would find some other numpty to queue for him:
THAT
MAN QUEING FOR THE SMITHS COME BACK CONCERT - HE
HATES
MORRISSEY, AND YET RUNS A WEBSITE DEDICATED TO HIS SOLO WORK.....YOU COULDN'T MAKE THIS UP