I recently wrote that the dynamics of my blog have changed since I struck up, what I deludedly believe to be, a friendship with Morrissey, but I am not going to watch my p's and q's, I shall carry on writing in the same way that I always have, after all, this has always been my honest online diary, albeit that the vast majority of people who have stumbled across it, have dismissed it as the workings of a fantasising bullshitter, which if I'm honest, I wouldn't want any other way. That is too long for a first sentence isn't it? Too many commas again too. And now I've used the word too, too much. This is already shaping up to be a shit blog entry, my advice to my twelve regular readers is to bail out now. Leave. Just go. I won't be offended. I too wouldn't bother staying. Shit, another too. Aggggh! Why is it that some days, you start writing, and you keep using the same words or phrases? I had a bad case of the 'of course' the other day. Anyway, I have hopefully now seen everybody off, so I can get on with writing my fantasising bullshit. Eyes down, and look in for your first number this time..... it's a bingo phrase..... shall I bother writing today? Really?
As I was saying, well, writing actually, I am not going to watch my p's and q's, and if I therefore end up writing something that upsets the Mozziah to the extent that he banishes me to a further side of hell than Joyce and Weeks, then so be it. I have now reached a point where I am absolutely relaxed in Morrissey's company, and I no longer feel the need to try and impress him, or to say what I think he might want to hear. I have even taken the step of admitting that I am a Wham fan, which could have meant the end, but so far, our friendship has survived..... although I suppose a postcard addressed to my car windscreen wiper could be on it's way.
JOYCE, WEEKS, ROURKE, NIGEL DAVIS, PETRIDIS, ROBERT SMITH.... THEY ARE ALL IN HERE SOMEWHERE..... CLARISSA DICKSON WRIGHT JOINED THEM YESTERDAY..... I COULD BE NEXT
I shall keep my car locked in my garage, just in case.... and on the subject of keeping mine hidden, yesterday saw Morrissey return to the Twitterdilly Arms, as everybody's favourite pessoa, Fifi, and the topic of conversation turned to my infamous knee lunging antics of 2009 (See Day 33 of this blog), in which I attempted to stage invade during the song
I Keep Mine Hidden
. During our conversation, I mentioned how I had met the grandparents of Sabastian, the baby on the cover of YOR. Fifi quickly corrected me, and informed me that Charlie Browne's baby's name is actually "Sebastien with an E, it's spelled the French way." Silly me! *tuts to self* Fifi tried to find some Youtube footage of my famous 'knee lunge', but none has ever surfaced. The closest she could find was a bizarre clip, that has made it into our Twit Arms chart, although WHY anybody would take the time to upload such a clip, is beyond me.
Fifi has visited the Twit Arms for the past five days now, and the talk among the locals has been nothing more than idle chit chat. It would appear that Morrissey is feeling very relaxed, and is happy to be passing away these 'lull' days just talking about nothing with a few deluded fans. Perhaps he has been soothed by mixing with the donkeys at La Fabrique!
DONKEYS!
It's not all idle chit chat though, there is plenty of piss taking as well, usually at my expense, but I don't mind, in fact, I like it. Anything to be the centre of attention!
Meanwhile Boz Boorer has announced that he is back in Britain, and this Saturday will be playing with the Polecats at The Islington in London. I did ask Moz if he would be going, but he replied, "no, I have a swimming lesson." I wonder if he'll be with his new mate, Cliff?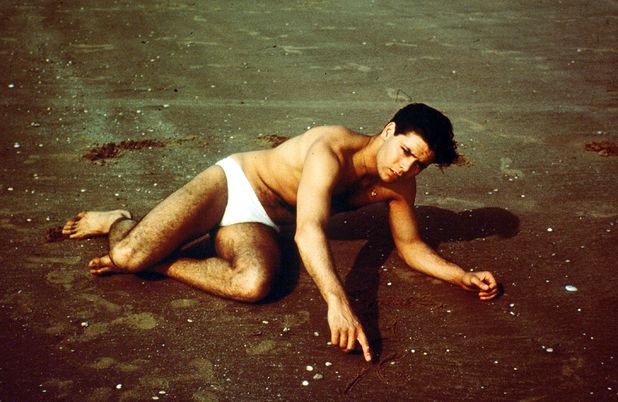 This blog entry really is going nowhere, so I think I will end it, and just publish the new Top 20. I suppose the main reason that I have written a blog entry at all today, is to keep on record that Morrissey is still actively integrating with us, while the whole world carries on ignoring him. Fifi has gained NO extra followers (still 55), so unless some journalist somewhere has been watching this whole phenomenal story, and finally decides to lift the lid, things will pretty much keep on as they are. The only journalist who
has
been watching everything, is Kevin Marrinan, but I still can't work out if he is in the know about MorrisseysWorld, or if he just doesn't think anybody will take him seriously if he were to write the story. Maybe he is worried that Morrissey will sue him, but surely there is more than enough evidence to prove everything.... or
IS
there? Actually, of course (shit, the of course is back) there isn't enough evidence,
EVERYTHING
remains coincidence, which is
why
nobody new is joining us. I really can't wait for the new tour, because Morrissey really can do ANYTHING now, without anybody cottoning on. This can't last forever, but WHAT will finally expose us?
FIFI HIGHLIGHTS FROM THE TWIT ARMS:
"Sexual ambiguity has completely vanished. Nowadays if you're a girl, you twirk and if you are a man you flex your big muscles. The human brain must have shrunk in the last 30 years. I miss the good old days."
(Ed- Morrissey even has his own unique spelling of twerk.)
FIFI HIGHLIGHTS (CNTD)
"I'm not too sure about the "Marry Me" tattoo on my chest anymore. Youth mistake."
YOUTH MISTAKE
In response to my Wham confession:
"Rat created the Patel daisy society for George. He's leaving us."
"Following the Whammiah is a hit amongst pina colada lovers."
"Wham! definitely put the boom-boom into my heart." (Ed- Yes, I KNEW he was a fan!)
That will do for today. I still haven't managed to find out when Linder Sterling's birthday is. Will SOMEBODY please post it in the comments section. I am happy to take it from an anonymous. I have emailed the St Ives School of Painting, to ask them, so perhaps they'll reply.
SCHOOL OF PAINTING - PORTHMEORSTUDIOS - ST IVES CORNWALL
TWITTERDILLY ARMS TOP 20 - PRESENTED TODAY BY FLUFF RAT IN THE TWIT ARMS TO: Erica, Heather, Tracey, Fifi, Willow, Yunara, Bunny, MancLad and Old Willoughby.
1. ALL THE LAZY DYKES (LIVE IN DENMARK 2004) - MORRISSEY (RE-ENTRY): https://www.youtube.com/watch?v=b16NdzpjdLI
I DON'T THINK SOPHIE MONK ACTUALLY IS, BUT I LIKED THE BLUE ROSE
THE BLUE ROSE SOCIETY VICE PRESIDENT, VULGAR ANGIE. SHE'S OURS!
2. WAKE ME UP BEFORE YOU GO-GO (TOTP 1984) - WHAM! (NEW ENTRY): https://www.youtube.com/watch?v=h75mqUm0lIo
3. HAND IN GLOVE (LIVE ON THE TUBE 1984) - THE SMITHS (RE-ENTRY): https://www.youtube.com/watch?v=Xik6LrUvygs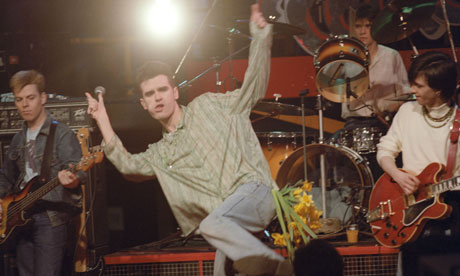 4. THE BIRTH OF THE SONG INITIALS BB - SERGE GAINSBOURG (NEW ENTRY): https://www.youtube.com/watch?v=IO7Eq3b6t8E
5. BELLES, BELLES, BELLES - CLAUDE FRANÇOIS (NEW ENTRY): https://www.youtube.com/watch?v=DFxQ9sV0axc
6. CLUB TROPICANA - WHAM! (NEW ENTRY): https://www.youtube.com/watch?v=WYX0sjP6Za8
7. RATS - SYD BARRETT (NEW ENTRY): https://www.youtube.com/watch?v=sLqeuieaeAI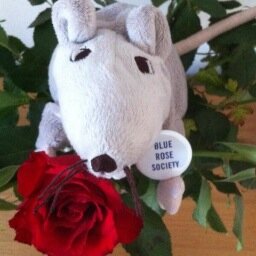 8. BREAKING THE RULES - LUDUS (NEW ENTRY): https://www.youtube.com/watch?v=fNQKQmXyyac
9. LES YEUX BLEUS - SACHA DISTEL (NEW ENTRY): https://www.youtube.com/watch?v=qYnXsjHrV8U&feature=youtu.be
10. HARLEY DAVIDSON - BRIGITTE BARDOT (NEW ENTRY): https://www.youtube.com/watch?v=ai2As4XFZDY&feature=youtu.be
11. LIFEGUARD ON DUTY (VIVA HATE SESSIONS) - MORRISSEY (NEW ENTRY): https://www.youtube.com/watch?v=3EGt-ETl4TU&feature=youtu.be
12. IRISH BLOOD, ENGLISH HEART (JOOLS HOLLAND 2004) - MORRISSEY (NEW ENTRY): https://www.youtube.com/watch?v=bJwsfbuPBm4&feature=youtu.be
13. THIS CHARMING MAN (LIVE IN GT YARMOUTH 2009) - MORRISSEY (NEW ENTRY): https://www.youtube.com/watch?v=CEX11INgMn0
14. I'M A MAN - JOBRIATH (DOWN 10):https://www.youtube.com/watch?v=aVTGcQX1Mi4
15. ONCE UPON A DREAM - BILLY FURY (RE-ENTRY): https://www.youtube.com/watch?v=ae_ogriURVk
16. SHINE ON YOU CRAZY DIAMOND - PINK FLOYD (NEW ENTRY): https://www.youtube.com/watch?v=klKCeFDnDiI
17. 1970 (LIVE AT GOOSE LAKE 1970) - THE STOOGES (NEW ENTRY): https://www.youtube.com/watch?feature=youtu.be&v=U001Zh7YS98&app=desktop
18. SWAY - DEAN MARTIN (NEW ENTRY): https://www.youtube.com/watch?v=zsgcXZzu6io&feature=youtu.be
19. BACK HOME - THE ENGLAND WORLD CUP SQUAD 1970 (NEW ENTRY): https://www.youtube.com/watch?v=yLpyriMOttA
20. I KEEP MINE HIDDEN (LIVE IN GT YARMOUTH 2009) - MORRISSEY (NEW ENTRY): https://www.youtube.com/watch?v=bBA5_enFaB8 (Possibly the best piece of video footage on Youtube!)