RULE 1: TRUST YOUR OWN INSTINCTS
...... and don't believe what others
want
you to believe, or what
other
others believe, if you yourself don't believe that their belief is correct!
I decided NOT to have a break after all, firstly because Fifi left a message on yesterday's blog, secondly because Morrissey has announced he is to play the very intimate and exciting venue of Santa Ana observatory, and thirdly because anonymous comments were left on my blog yesterday from people wanting me to delete everything I've ever written, and leave, which OBVIOUSLY is a sure fire way to keep me here! Sorry anons, you are going to have to put up with me for a little bit longer. Actually, WHY
do
you bother reading and commenting if you don't like what I write? Life is too short. Go and read Proust instead, or listen to Moz reading Proust:
:
Can you imagine being in the audience at a Howard Deveto concert, and suddenly
Morrissey
walks out to read Proust..... or read
ANYTHING
for that matter! It must have been incredible. At the end of the reading Moz almost burst into song. I wonder if that happens with
EVERY
book he reads. Perhaps it is just as well that he didn't narrate his own autobiography, although to have Morrissey literally
sing
his life, would be awesome, and I don't think I've ever used the word
awesome
in my blog before. Cool! I've never used
cool
either. Anyway (which I've used
far
too much), back to the plot. Here is Fifi's comment from yesterday:
FIFI - GOING DOWN TO THE CELLAR OF THE TWIT ARMS, TO GET MORE BABYCHAM AND VEUVE
FIFI - MAKING HER WAY HOME AFTER A NIGHT ON THE BABYCHAM AND VEUVE (WOULD IT ACTUALLY BE POSSIBLE TO DRINK BOTH BABYCHAM AND VEUVE ON THE SAME NIGHT OUT?)
Another interesting comment added to yesterday's blog entry, came from Romina. Romina seems to know MANY things, and she seems to have an explanation for the fall out between Kristeen Young and the editor of her video, who is apparently called Mr Devon: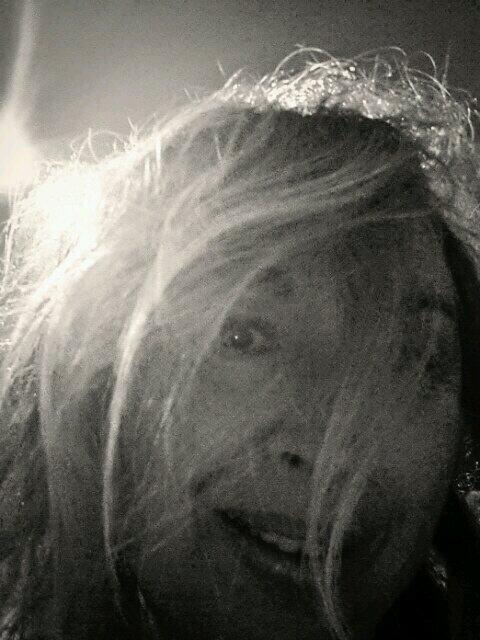 ROMINA
WHAT
is
Romina trying to say about the twitter account MorrisseysMum, that it belongs to..... Morrissey's Mum? Hold on, I think she might be right! It has been staring us in the face all along. Morrissey is NOT MorrisseysMum. Morrissey is NOT MorrisseysWorld. Morrissey is NOT True-To-You.... they are all technically
owned
by somebody else, but does he have access to all? YES! YES! YES! It all makes sense.
Another comment placed on my blog yesterday mentioned that not
all
of those old photographs that I posted yesterday, came from Aunt Mary's Facebook page, so maybe it was Morrissey's mum who made the decision to post them. Or maybe
Morrissey
posted them. One thing is for sure, there is DEFINITELY a link. Rule 1: Trust your own instincts..... and NEVER forget the 'woman in the shed carrying wood' tweet!
Before I move on to the Santa Ana observatory, and the fact that Mum tweeted about planet earth a WEEK AGO, I must mention these two tweets from Kristeen Young, posted yesterday, after it was announced that she had made it to Number 1 on the greatest chart of all:
Adam McCollum (wearing ME), Dita Von Teese, and Marilyn Manson: The Midwest Alliance: Indiana, Missouri, Michigan
http://
twitpic.com/dzdc7h
ADAM MCCOLLUM, DITA VON TEESE AND MARILYN MANSON
OOps ....and OHIO....
I am sure it is just coincidence that Kristeen's second tweet, which added Manson's birthplace of Ohio, contained an 'OO' at the beginning of Oops, but it is STILL worth a mention.
I had never heard of Dita Von Teese before, so this morning i have been researching her. It would appear that she was Manson's wife. They may even still be married, I don't know, but
WHAT
a woman. Could we hire her for the Twitterdilly Arms Christmas party?
DITA VON TEESE
And whilst I am on the subject of Kristeen Young, yesterday, I decided to pre-order her new album, from the website KristeenYoung.com. I couldn't decide whether to buy the cd or the vinyl LP. The problem is, these days, I want to be able to own albums on vinyl, cd AND have mp3 copies of all the song, but hardly
any
artists/record companies seem to have cottoned on to what the buying public want.
When cds replaced vinyl, there wasn't a big problem. I, along with most of the music buying public, eventually gave in to the fact that vinyl was dead, and although I hated giving in, I had no choice. Morrissey remained one of the very few artists to continue to release
everything
on both formats, but the vast majority of artists didn't, and what is more, we all wanted to listen to our music on the go, i.e. in cars and on Walkmans, so the cd did actually make more sense.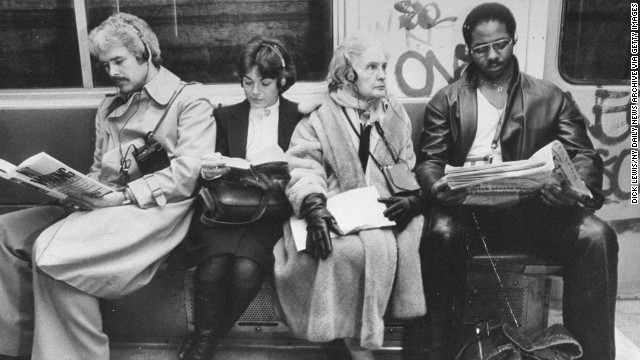 CDs - MADE SENSE L TO R: MANCLAD, WILLOW, GWO AND LOUGHTON LIL
Since the advent and mass acceptance of the download, the cd is now dying, as we no longer have a need for it, but it would appear that the music buying public want to
own
something tangible, hence the sudden re-birth of vinyl.
I went into HMV last week, and was both shocked, and delighted, to see that their vinyl section had doubled in size since my last visit. Admittedly there were no singles for sale, but there were LOTS of LPs, including The Smiths, Magazine, Bowie, T Rex, The Velvet Underground, and even more encouraging, new releases from artists such as the Arctic Monkeys. All LPs were priced around £15 to £20, but only one artist was offering the sort of bundle I wanted, i.e. the vinyl album PLUS the cd PLUS a code to access the download, and all for £19.99. WHO is this ground breaking artist, with the foresight to be offering the public what they want?.......... Kylie Minogue!
Before I get banished to Kylie rehab, I should explain that I didn't buy the UK's new Number 2 best selling album,
Kiss Me Once
(beaten to the Number 1 by G****e M*****l) , but although Kylie may not be offering the actual record I want to buy, she
IS
offering the package I am now after when I buy a new album.
For me to buy Kristeen's album in every format, it will cost me $12 for the cd, $20 for the vinyl LP and $9.99 for the downloads, presuming that there is no code to unlock a download. I could, of course (tuts to self), burn the cd onto my laptop, but therein lies another problem, my new laptop doesn't actually have a cd drive, so I would have to go and buy an external drive, which I can't be bothered to do! I want simplicity. The times are a changing.
What is more, if I
am
to buy Kristeen's new album from her website, it has to be shipped from the US, so there is another $11 to add for the cd, and another $17.50 to add for the record. There is no option to buy both and combine shipping, which has resulted in..... me not yet buying the new Kristeen Young album yet! Oh, the dilemmas of life.
KRISTEEN YOUNG WITH THE PRODUCER OF THE KNIFE SHIFT *ADOPTS VOICE OF THE ANNOUNCER AT A BOXING MATCH...... DON'T ASK ME WHY* MR TONY VISCONTI
Right then, to the observatory. Here is the TTY announcement:
25 March 2014
Morrissey will play a special show at Santa Ana Observatory (California) on May 8th. Tickets for this show will be available on March 31st.
The observatory only holds 550 people, so it really will be quite special, and it means there is hope that Moz may play other smaller venues. Perhaps the people of the Isle of Wight will get to see Morrissey play at Shanklin theatre. It would possibly go some way toward healing the wounds of the poor souls who had bought tickets to see Adam Ant play there this Saturday, only to have him cancel!
THE OBSERVATORY SANTA ANA
So, am I back for good, or is this blog entry just a one off during my break? I guess it depends on Moz. If there is something to write, I shall write it, if not, then I won't. Everything seems to have gone quiet on the rumoured concerts in Sicily and Manchester, but
surely
there will be an announcement soon about UK or European dates?
And on the subject of Europe, Morrissey's friend Patti Smith has been spotted out and about, at the opening of the Robert Mapplethorpe Retrospective exhibition at the Grand Palais in Paris, where she sang a BRAND NEW, and specially written song. I'm not sure what it the song is called, but it is excellent. Perhaps it is not too late for me to get into Patti. I am guessing the song is either called 'I Came to Paris in 1969' or 'Looking for Robert Mapplethorpe' or maybe 'Robert in Paris'. If anybody knows, or can find out, please leave comment. Here is the clip of Patti singing:
And here is a link to a review of the exhibition, and a mention of Patti's performance: http://network2.tv/patti-smith-song-opens-the-mapplethorpe-retrospective-at-the-grand-palais/
Interestingly, the review quotes Patti as telling the 400 guests, "I would rather sing than talk to evoke Robert. Robert and I were like the infants terribles of Cocteau." I sometimes feel that way about myself and Fifi when we bicker in the Twitterdilly Arms! Oh Jean, Jean, Jean, so much to answer for.
ROBERT MAPPLETHORPE - ARTIST AND LONGTIME FRIEND OF PATTI SMITH
Here is a Mapplethorpe clip that is also linked from the review:
LES ENFANTS TERRIBLES
So, now all we need is for Morrissey to announce a concert in Paris before July 14th.... not that I would probably be able to make it, the cricket season is upon us. One day I shall get to see Paris. One day.
And finally, Morrissey's autograph and self portrait have been spotted on the wall of the dressing room at the Auditorium Theatre in Chicago:
And as pointed out by Erica Calil on twitter, our idol is a cereal!: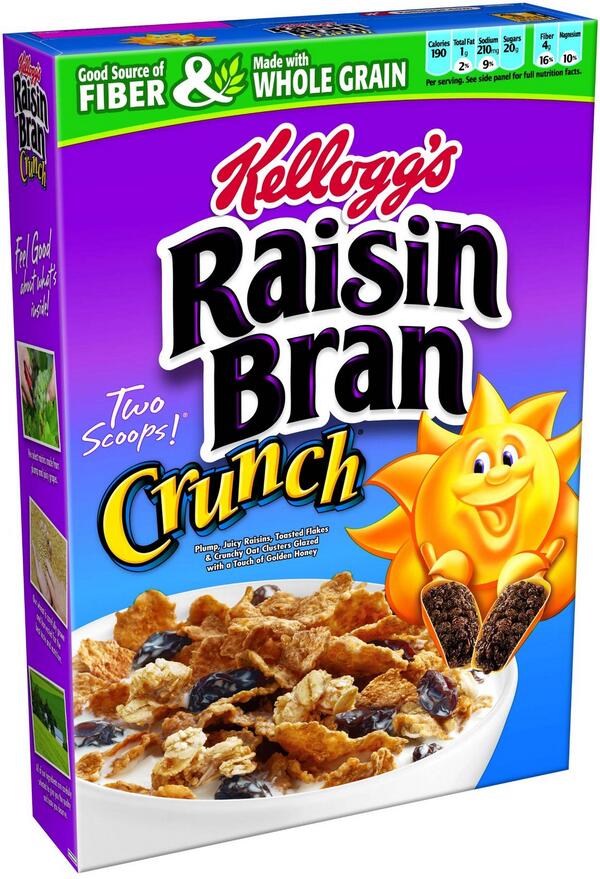 Although, there is a DEFINITE likeness:
And finally finally Andrew, and finally finally George, for some reason, the number of hits to my blog from Sweden has, for some reason, gone through the roof! I am currently getting more hits from Sweden than from the UK! WHY? Who is out there? Please show yourselves. Leave comment and say hello.
And on the subject of Sweden, earlier today, I stumbled across this EXCELLENT photo video of Morrissey's book signing last year. Magic happens at the 1 minute 36 sec mark:
*Goes off singing* I want to start from before the beginning