Yesterday I wrote that the new twitter account, '@MorrisseyWorld' had posted a tweet saying "WORLDPEACEISNONEOFYOURBUSINESS". Just a few hours later, True-To-You.net posted this:
11 April 2014

Morrissey's new album, World Peace Is None Of Your Business, is confirmed for July release.

The tracks are:

1 WORLD PEACE IS NONE OF YOUR BUSINESS (4:21)
2 NEAL CASSADY DROPS DEAD (4:02)
3 ISTANBUL (4:40)
4 I'M NOT A MAN (7:50)
5 EARTH IS THE LONELIEST PLANET (3:38)
6 STAIRCASE AT THE UNIVERSITY (5:30)
7 THE BULLFIGHTER DIES (2:05)
8 KISS ME A LOT (4:03)
9 SMILER WITH KNIFE (5:13)
10 KICK THE BRIDE DOWN THE AISLE (5:18)
11 MOUNTJOY (5:08)
12 OBOE CONCERTO (4:07)

The record will be released worldwide on the Harvest label through the Capitol Music Group in Los Angeles.
Is it just a coincidence that
all
the song titles are listed in CAPITAL letters, just as the MW tweet was posted in CAPITALS? And is it also just a coincidence that the TTY statement followed fast on the heels of the MW tweet? How
MANY
coincidences do there have to be before the non believers believe?
HOW MANY
? WAKE UP, THE WORLD IS YOURS!
This morning, a further tweet was posted by MW saying, "The UK Penguin Classic 'Autobiography' will not be translated into several languages, despite repeated requests."
An hour later,
this
TTY statement appeared:
11 April 2014
Morrissey has rejected the many and varied requests to have his Autobiography translated into several languages. As per his wishes, the book will remain a UK Penguin Classic, and will not be printed in the countries listed on this site some months ago.
MorrisseysWorld
IS
Morrissey, and what is more, for a very brief period this morning, the new website that I wrote about yesterday, 'MorrisseysWorld.Com', linked straight to TTY!
WHAT
is happening? Is MorrisseysWorld.Com going to take over from TTY, as I suggested yesterday, or is MW going to remain as a parody, but as a dot com parody instead of a blogger site? I guess we will find out soon. Banjaxer has tweeted to say that the MorrisseysWorld.Com site will go live next week. He knows, you know.
AUTOBIOGRAPHY - STAYING AS A UK CLASSIC, AS EXCLUSIVELY REVEALED BY MORRISSEYSWORLD
The Blue Rose Society and The Twitterdilly Arms are abuzz with excitement following the TTY statement regarding the track listing. I was a little slow receiving the news, as last night I was out at the theatre watching Suggs in his one man show, but this morning, I too have been reading down the list of songs, trying to work out what each might be about. I have also been trying to second guess which songs might be potential singles. Let me analyse each of the songs:
1. WORLD PEACE IS NONE OF YOUR BUSINESS
The major point of interest to this song, is the very fact that is IS a song, and not just the title of the album. We have already speculated that the title
may
have come from the words of Abraham-Hicks, and MW has told us that it comes from a tweet he made about Tony Blair, so perhaps the lyrics will give us the answer..... presuming that there
are
some lyrics! Will Tony Blair be name checked in the song? MW also told us that this album had a
The Queen is Dead
feel to it, so perhaps this opening song
is
political. It certainly sounds like a political song. It is also interesting to note that this is the first album since Maladjusted to have a song which is the same as the album title. At 4 minutes 21 seconds long, it might be too long to be a single, but I wouldn't bet against it.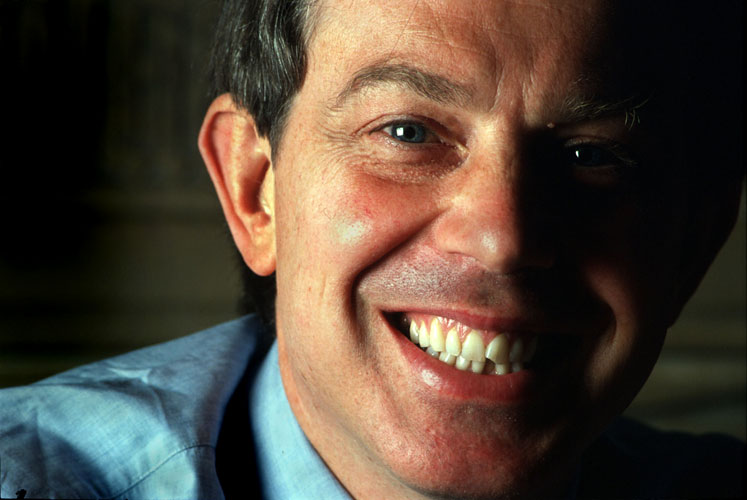 TONY BLAIR - IS WORLD PEACE NONE OF HIS BUSINESS?
2. NEAL CASSADY DROPS DEAD
I had never heard of Neal Cassady before today, but have spent a few hours this afternoon reading about him. Neal Cassady is probably best known for having an on/off sexual relationship with Allen Ginsberg, and is also mentioned (by initials only) in Ginsberg's notorious and groundbreaking poem
Howl:
http://www.poetryfoundation.org/poem/179381
The most interesting thing that I have so far read about Cassady and Ginsberg, is their love letters. They were obviously very much in love, and yet they never became an item. Here is a link:
http://rictornorton.co.uk/ginsberg.htm
The song title itself, would suggest that Morrissey is telling the story of Cassady's death. According to Wiki, his death remains uncertain. Neal Cassady died in 1968 at the age of 41, walking along a railway track in the middle of the cold night, in just jeans and a t-shirt. As the song title suggests, Neal Cassady dropped dead:
http://en.wikipedia.org/wiki/Neal_Cassady
I would be surprised if this song is a candidate for a single.
ALLEN GINSBERG AND NEAL CASSADY
3. ISTANBUL
MW once wrote 'Istanbul'..... and that was it! And here it is as a song title on the new album. Morrissey has
also
written of his love for Istanbul, and in August 2012 on TTY, Morrissey listed the concert in Istanbul as the No.1 of his "Nights of wine and roses". In the same statement Morrissey also wrote the immortal words "WAKE UP WAKE UP", adding that he'd seen these words written in large blue letters:
http://true-to-you.net/morrissey_news_120804_01
. A possible single choice, but it is 4 minutes 40 seconds long, which may rule it out, although as NO radio stations ever play Morrissey songs anyway, I don't suppose the length of a single matters so much these days!
4. I'M NOT A MAN
Surely
this song HAS to be a 'Pong' to Jobriath's 'Ping' of
I'm a Man
, or could it be the story of one of Warhol's superstars, such as Holly Woodlawn, Candy Darling, Jackie Curtis or Jayne County? It is unlikely that Morrissey is singing about himself, unless he is telling us that he isn't a man in the 'acceptable to society' way. I hope in many ways that it
IS
an autobiographical song, because as I wrote recently, these type of songs are my favourite Moz songs, and this is the ONLY song on the album with 'I' in the title. It may well be that Morrissey's life has been so tediously boring in recent years, that he has had nothing to write about regarding himself, so many songs on the album could be observational story songs. At nearly eight minutes long, this song DEFINITELY won't be a single, but I reckon it will be the highlight of the album. This is the Pigsty song.
HOLLY WOODLAWN
5. EARTH IS THE LONELIEST PLANET
This sounds like a first person Moz song title, and at three minutes 38, a prime candidate to be a single. It will no doubt be christened the new
Heaven Knows I'm Miserable Now
by the press.
6. STAIRCASE AT THE UNIVERSITY
I cannot even
start
to guess at what this song is about...... although I shall try. Could it be a place where two would be lovers regularly pass each other, but never speak? It's 5 minutes 30 seconds long, so again it is unlikely to be a single, although the title could be a great appeal to a student audience, especially a student audience who already know and like the music of The Smiths. This song could be BIG!
7. THE BULLFIGHTER DIES
I am expecting two minutes and 5 seconds of frantic guitar playing by Jesse Tobias, as the murderer is murdered. An unlikely choice as a single, mainly because it's so short, but in the olden days, LOTS of singles were only two minutes long, so why not.... although the kids might feel short changed spending 99p for a two minute download!
8. KISS ME A LOT
The fact that the word 'Me' is very exciting, as it gives the impression that it will be a first person song, although that isn't necessarily the case. Unlikely to be a single because
Let Me Kiss You
was, although such things would never bother Morrissey!
9. SMILER WITH KNIFE
This is the most surprising song title on the album, although I guess it could be a
Jack the Ripper
sort of song. It could be about absolutely ANYBODY! Is it fictional, or about an actual person? Perhaps it is about OJ Simpson? Another 5 minute song, which isn't jumping out at me as a single.
SMILER WITH KNIFE?
10. KICK THE BRIDE DOWN THE AISLE
I am hoping that this is another
All the Lazy Dykes
..... God, I love that song..... which I think I may have mentioned once or twice on this blog thing. Although it is again over 5 minutes long, I think the title would make it a great single.
11. MOUNTJOY
Surely this can't be about former snooker legend, Doug Mountjoy? We know that Our Mozzer likes his snooker, because he used to always be tweeting about Judd Trump, but did he ever mention Doug? The other suggestion put forward, is that this song could relate to Mountjoy prison in Dublin. Could the song be the story of Annie Walsh, who was sent to the gallows at Mountjoy in 1925, after being found guilty of murdering her husband? Annie Walsh is, to date, the ONLY woman ever executed by the Irish state:
http://www.penandclink.com/mjmuseum/anniewalsh.htm
A possible single, depending on what it's about.
DOUG MOUNTJOY
12. OBOE CONCERTO
A concerto of cock! It's an orgy. It's the Carry On song of the album. I am laughing out loud at this song, and I haven't even heard it yet. This HAS to be the opening single, it just HAS to be, Let's just hope the lyrics live up to the hype that I am about to start. I know they will.
AN OBOE CONCERTO? STOP MESSING ABOUT!
We were told to look out for roses, rats, pings and pongs. What song will contain a message to Johnny? Is there a French influence to any of the songs? Is there a Cocteau link anywhere? We already have BLUE ROSES hidden within the title of the album, but will there be a rat in the lyrics, or was MW pulling my leg? July is
too
far away.
In other news, Kristeen Young has very kindly sent me these two tweets:
@

TheRatsBack
Thank you for taking the time to review the songs...each one....and not review my life or what appears to be my life.
@

TheRatsBack
I'm glad you like Put Down so much....but, everyone has different favorites....which is fine as long as they are on my album.
Put Down
does indeed remain my favourite song, although today, I have had
This Is War
on repeat. I cannot stress enough how much I am loving
The Knife Shift
, and I keep picking up great lyrics that I missed first/second/thIrd and fourth time around. I really hope that it achieves the sales it deserves.
*Goes off chuckling* "Oboe Concerto"? Ha ha ha ha ha ha ha ha