It has now been one week since Morrissey lumped me in with the "false friends" and dumped me. Rather than lash out and write things that I might later regret, I closed my blog and twitter accounts, and took myself up into the hills to lick my wounds and reflect. After three days, I was able to see that Morrissey was deeply, deeply hurting from all the latest crap in his life, i.e. the cancellation of his tour, the fallout with longtime friends Kristeen Young and Tony Visconti, and the poor promotion of his latest records by Harvest. I reopened my blog to offer support. My twitter account remains closed but Cousin Fluff remains in The Twitterdilly Arms looking out for Morrissey pessoa's so that I can report events in MorrisseysWorld.
The Twit Arms is currently rather empty since Broken had a clear out of the BRS members, although Broken himself pops in from time to time, usually with Astraea.
All the cleared out BRS members took to posting dozens of anonymous posts on FTM yesterday, attacking myself, Broken, Heather, EARS, Jazissey and others. They have taken NO time to reflect and think about how Morrissey must be feeling, and how broken he is; all they are interested in is themselves. They have even formed a breakaway group, which they have rather imaginatively called.... The Blue Rose Society. This gets more like Life of Brian every day (everyday?), but at least the Judean People's Front had the good grace not to call themselves the People's Front of Judea!
I deleted all of the anonymous messages from yesterday, as they were all totally irrelevant, but I awoke to find even more, which I couldn't even be bothered to read, let alone delete. One particular troll kept posting a link to
http://deconstructingmw.blogspot.co.uk
, so I have added it today today to save them the effort.
Before I report on Broken's tweets from yesterday, here is a little bit of other news:
There have been three new TTY statements:
STATEMENT 1:
18 June 2014
Istanbul
Istanbul by Morrissey is #1 this week on college radio in Germany.
The above statement would appear to be a dig at Harvest, or it could of course just be a little self deprecation. If it
is
a dig at Harvest, the digs were started not by Morrissey, but by Our Mozzer three weeks ago, as reported here:
http://followingthemozziah.blogspot.co.uk/2014/06/day-991-seven-weeks-today.html
STATEMENT 2:
19 June 2014
I have just returned from 5 days in the mountains of Portugal where I am cut off from the internet. It appears I have missed an awful lot. Search as I have I can only find snippets of Tony Visconti's postings and I am very shocked and disappointed at what I have read and can only wonder why he immediately withdrew the postings with no explanation. Kristeen has been a constant companion on the road for so long and I am also bewildered by her actions also immediately withdrawn from view. I hate to throw wood on an already blazing fire but I am afraid I cannot sit back and watch this slander.
Boz Boorer
STATEMENT 3:
19 June 2014
Music Week
The British music industry media magazine Music Week has, for this week, been rebranded Morrissey Week.
MOJO magazine are also asking if WPINOYB is Morrissey's best album in 20 years: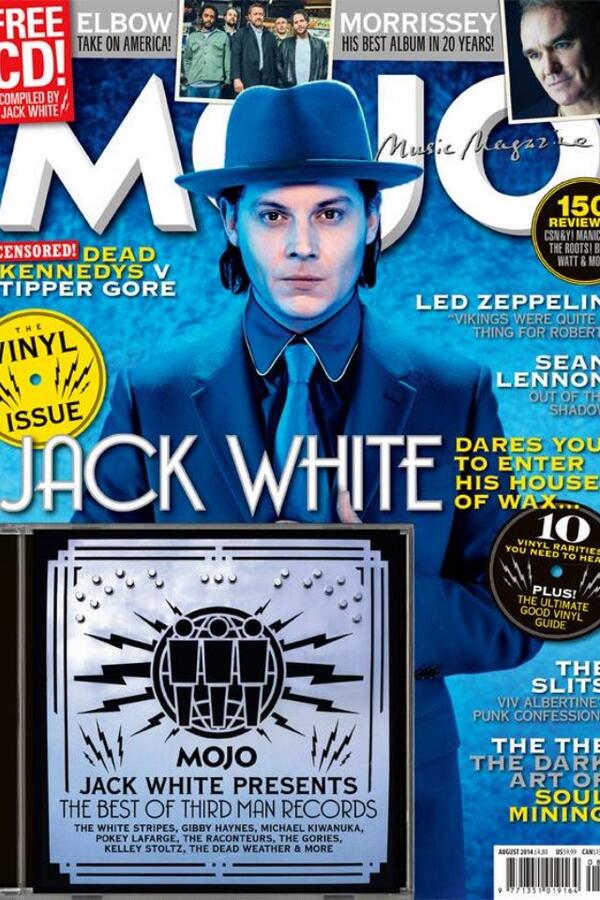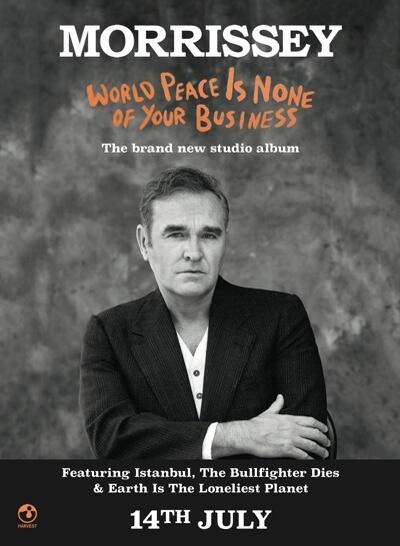 And now for Broken's highlights:
"Now blundering Boz wades in to defend 'His Mozness' from the existential threat of Young/Visconti."
"Moz wheels out two of the least articulate musicians he's ever had to defend his honour and impugn the integrity of his latest foe."
"How sad that Morrissey feels the need to bully his subordinates into this kind of nonsense. One can imagine the email from his PA... "Write an email telling your side of the story please and email Julia." By your side, of course it means Morrissey's side."
"Freedom of speech was abolished in the MorrisseyBand the day Spencer left."
Astraea was by Broken's side admiring Biebs, but also took time to post some songs:
That is all for today. I continue to mourn the events of recent weeks, and offer support to the BrokenMorrissey. I remain up in the hills and will only reopen my twitter account if Our Mozzer returns. The one good thing going on in the world of Morrissey is the music. I have been listening to The Bullfighter Dies on repeat, and it is
definitely
my favourite track from the album. The accordion gives it a real continental feel. The recorded version seems slower than the live version, but it is still a rip roaring 2 minute pop song. The new LP is now just 25 days away. Exciting and good times lay ahead.
Right then, back up to those hills, although today's hills are actually
two
cricket matches, at these venues:
The anons will no doubt leave another load of abuse today, but I won't see it, and it means nothing. They will tire soon..... or reflect. Morrissey is broken, and needs support.
*Goes off singing* I don't like cricket, oh no.....