Yesterday afternoon, whilst most people were out enjoying a beautiful sunny day, BrokenMorrissey was slumped on the bar of The Twitterdilly Arms. He was all alone in the pub, and had with him a few old photos of Justin Bieber, and a broken heart. Cousin Fluff entered the pub and asked Broken if we could have Our Mozzer back. Broken informed Cousin Fluff that if both Rat and FTM were to return properly, then "maybe".
Upon hearing this news, I put down my 'Special Collector's Edition' copy of the NME, and trotted back down from the hill that I have been hiding on for the past ten days. I immediately reinstated all the old blog pages of FTM, and then entered The Arms as to see if Our Mozzer was about. He wasn't, so I went to bed.
THIS WEEK'S EDITION OF THE NME
A pleasant surprise greeted me when I awoke this morning, I discovered that at approximately 2am, Our Mozzer (@MorrisseyParody) had returned to The Twitterdilly Arms. HE IS BACK! *Waves palm leaves*.... well one wouldn't want to disappoint!
With a following of just 672, the man that I believe to be Morrissey, is back on twitter.
Here are OM's tweets from the early hours of this morning:
"The BlueRoseSociety will grow in the coming weeks. Those who betrayed Broken and MW will miss out. BRSnotdead."
"Life teaches one that there are worse things than death."
"Elegance is a passing fantasy."
In response to @edgeindustphoto's tweet saying, "no-one cares anymore. flogging a dead horse. ruining a mans legacy.": "@edgeindustphoto Another leaf falls away."
"Celebrity is a fate worse than life."
As I tucked into my morning Corn Flakes, OM appeared in The Twitterdilly Arms again, and stayed for a couple of hours. Here are the highlight's:
"Alcohol numbs the pain of living until one is so numb that alcohol becomes the pain of living."
"Infamy! Infamy! They've all got it - infamy!"
In response to a tweet by @Fearnecotton about there being a million lonely older people in the UK: "@Fearnecotton Only a million lonely older people? Everybody is lonely these days."
"The savage prey upon weakness and the gentle eliminate it."
In response to @BoyGeorge's tweet saying "We have to make music harder to get hold of. Vinyl?": "@BoyGeorge There's no way to hold back time. So why don't we hold hands and cry?"
In response to a tweet by somebody saying "I'm off to bed. It's been emotional.": "I find that bed is the very worst place one could go when one is emotional."
"As my wit matures, I bore myself with ever more frequency. One day I shall turn into a retired librarian."
"As one ages one borrows ever more humour - from one's younger self, from others - and creates less and less. One becomes a humour vampire."
"In childhood humour is imitated; in adulthood created; in middle age repeated; in old age borrowed; and in senility imitated."
MORRISSEY - CREATING HUMOUR
In response to @edgeindustphoto's tweet saying "despicable behaviour": "Don't speak to me that way. Pester someone else - the person you fell out with for example. It's not my fault you're delusional. I am not Broken. Broken is not me."
It still amazes me that so many people treat Broken as though he is a normal, run of the mill guy. The reason that there was a huge fall out last week, was because members of the BRS failed,
once again
, to realise that Broken is a self loathing wretch, with no feelings for anybody. Broken is a pessoa, but the likes of Edge, Willow, Roberto Ferdenzi, Southkirk, MadAlix14, James Duncan, Jack Shet and a number of others just didn't understand what was going on, and have all now left. Jack Shet was the guy who created the twitter account @TheRatsTalisman.... some bloody talisman!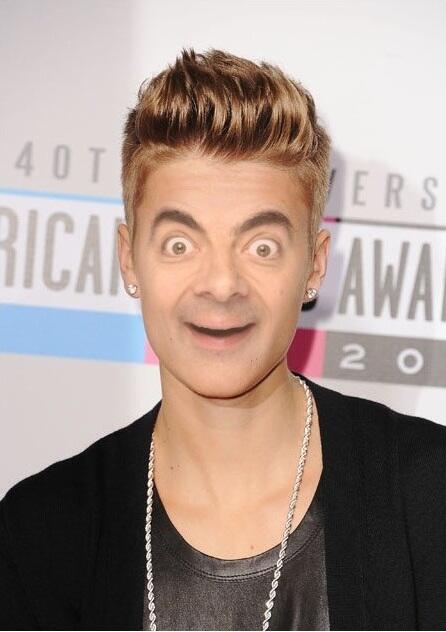 BROKEN - AS SEEN BY @RFERDENZI
OM Highlights Continued:
"Those who hate broken have no compassion."
"MWers begin life adoring me, then they stalk me, and finally they block me."
"@TheRatsBack @Broken1and only Rat, do you still love me? Broken, do you? I'm spending followers like an old Hollywood star spending royalties"
I replied to this question by posting "How could we not love you? It's warts and all. Do you have warts?" At this point, Broken (@Broken1andOnly) suddenly appeared and tweeted, "@TheRatsBack @MorrisseyParody I do; he doesn't." Broken also added, "I'm not Our Mozzer, and Our Mozzer isn't Morrissey. And Rat isn't anyone - not even himself."
"@Broken1andonly @TheRatsBack Two of my favourite people; two of my favourite c***s."
Broken chipped in with, "@TheRatsBack You're a t*** aspiring to be a c***."
"The unpleasant people are united in hating Broken. See the BRS Facebook group."
"The trivial people have self-selected to Facebook. There they can stay."
"The fewer the better. The more the less merry."
I have no idea which people OM is referring to, as I don't have Facebook, but I am guessing it is all those I listed above plus a few more who just DO NOT understand what MorrisseysWorld is all about. The problem for a lot of them, is that they haven't followed this whole phenomenal story from the start, so they haven't seen for themselves what has gone on. Because they are unable to get their heads around certain aspects of MW, these people have taken the easy option, and decided to convince themselves that Morrissey can't possibly be involved with MW. They have then decided that
I
must be the one behind MorrisseysWorld! Why me? Just because I happen to write about it? What possible evidence is there to suggest I could have written any of it?
Highlight's Continued:
In response to me tweeting, "@MorrisseyParody @edgeindustphoto Broken sees himself as a despicable, loathsome person, but instead of showing understanding, people kick him": "@TheRatsback @edgeindustphoto You're unduly perceptive, Rat. Rat, one thing I've learned - there's no point arguing unless one is wrong."
In response to @grimmers (Nick Grimshaw) tweet saying "Rizzle Kicks are coming in to see us today with their new song": "@grimmers When did children rapping over nursery rhymes become marketable?"
RIZZLE COCKS
"It's a miracle that I haven't run out of wit. Three years in and somehow I'm still finding new ways to demean myself in a public spectacle."
"Happiness is disposable, while sadness disposes of one."
"If Heaven truly exists then it's going to be Hell for me."
In response to @SimonCowell's tweet about a special episode of America's Got Talent: "@SimonCowell America's Got Talent is huge, like most despicable things."
"@JoeyEssex_ The cover of your book is busy, yet utterly blank. Has emptiness ever been so fashionable? Reem"
In response to me tweeting, "@MorrisseyParody God, you're good": "@TheRatsBack You sound like Alan Partridge talking to Dan the kitchen man."
In response to me asking if the NME had been forgiven, "Desperate times.... actually, NO."
In response to @edronmonds tweeting "@MorrisseyPaordy there seems to be a lot of unhappiness in these twitter conversations. I expected better from Moz and his fans": "@edronmonds You expected less unhappiness and bitterness from me? You obviously don't know me very well!"
"I'm so tired of being judged by people who claim to love me."
"People who hate me hate me. People who love me judge me. People who like me no longer listen to me. Morrissey"
"All this wit, all this comedy, all this poetry - and for what?"
In response to my tweet saying "@MorrisseyParody Just a thought, but I presume KY knows of MW. Could she expose it to the world?": "@TheRatsBack Perhaps when the dust settles...?"
"The first rule of stardom is to do nothing. The second rule is break the first rule as often as possible."
"Nothing makes me smile."
In response to @Hollywills (Holly Willoughby) tweet saying "Lots on @itvthismorning including Benefits Dad with 26 kids who wants a bigger council house": "@hollywills Holly has mastered the art of insincerity disguised as sincerity masquerading as insincerity."
In response to @LoughtonLil's tweet saying "@MorrisseyParody I am revived by my chat with BB in Camden on Saturday. Welcome back, I hope life is at least smiling on you if not grinning": "@Loughtonlil If you see Boz again, tell him there's a parody Morrissey missing him."
Our Mozzer signed off with this tweet:"I'm glad to see the Twitterdilly Arms is still alive." OM also retweeted this tweet of mine: "Dear @OfficialAdele Please, please, please DO NOT release this new album of yours on July 14. Just don't!"
Wouldn't it just about be Morrissey's luck for Adele to release her "already completed and ready to release at a moment's notice" album in the same week as World Peace Is None Of Your Business? It won't happen.... it CAN'T happen. Three weeks today, WPINOYB will be released. Four weeks today, it will be Number 1, and the Twitterdilly Arms will have a party.... but perhaps not as large a party as it may have been!
The phenomenal MorrisseysWorld story continues.