It is sometimes easy to forget that The Twitterdilly Arms is not
actually
a quiet back-street pub, but is in fact a
huge
worldwide stage; it's just that not many people can see it. Twitter is so full of meaningless nothingness, that when somebody like Morrissey comes along; without the use of 'official blue ticks' or celebrity endorsement, the proverbial wood cannot be seen for the trees.
As I have written
many
times over the past three years, Morrissey uses Twitter almost as a theatrical stage, bringing different characters/pessoas into the story. It is not always easy to tell which characters are actually Morrissey, but one '
character'
that
is
easy to recognise as Moz, is the parody of himself, i.e. @MorrisseyParody (formerly @MorrisseysWorld). Ironically, this Twitter account isn't a parody of Morrissey at
all
, it is the
REAL
Morrissey, laid bare for all to see, but because he doesn't have the 'Official Twitter Tick', and because he bears the word 'parody', he is ignored by all those outside of The Twitterdilly Arms.
MORRISSEY - NO TICK
A few of Morrissey's celebrity friends know FULL WELL that @MorrisseyParody is Morrissey, but they have been silenced. I believe that Russell Brand was initially among us back in 2011, but was probably asked by Moz to stay away, in case his ego gave the game away. We also know that Jonathan Ross '
knows'
, as back in January he favourited a tweet by @BlueRoseSociety, even though he wasn't using twitter at that time.
The only celebrity to have openly claimed that Parody Morrissey is the real Morrissey is Boy George, who even listed him in the Observer magazine as his favourite tweeter.... but NOBODY picked up on it. The Solowers
did
discuss it, but the moderator, Uncle Skinny shot everybody down:
http://www.morrissey-solo.com/content/756-Boy-George-lists-Morrisseysworld-as-his-number-one-choice-as-his-favorite-tweeter
(Note 'Leon's' comment on that thread, which even mentions the wearing of a blue rose as a coincidence even before it had actually occurred! *coughs*).
MORRISSEY WEARING A BLUE ROSE
I believe that yet another Morrissey pessoa has turned up in the Twitterdilly Arms, but I have only just realised it. This new pessoa is @mechaniqueorange. At first I thought that @mechaniqueorange was a pessoa of Jack Shet; as he arrived at the same time as Jack's @TheRatsTalisman pessoa, but I now realise that is NOT the case. I will leave others to make up their own minds about @mechaniqueorange, but here is a diary of his tweets for the month of May:
MAY 24:
@LizzyCatMoz
https://www.youtube.com/watch?v=boFYrCbjSyU&t=1m30s
"A Taste of Twin Peaks"
https://www.youtube.com/watch?v=6ejwoe83uF8&t=1m44s
"@LizzyCatMoz Roses are red, roses are blue, white shirts change colour in Jacoby's view"
Also on May 24, @mecaniqueorange favourited a Youtube clip posted by @Rough_seas2 of Bonobo Apes.
https://www.youtube.com/watch?v=qsUHuurFLXM&app=desktop
This footage
HAS
to be watched to be believed. Bonobos are more human like than most human beings, and far more intelligent than
anybody
you will find on Solow:
MAY 25:
"@TheRatsBack Looks like somebody needs a tambourine lesson
https://www.youtube.com/watch?v=4ouBnu9AQcU
"
MAY 26:
In response to @sorcha69 tweeting, "welcome to the
#

bluerosesociety
madness @mecaniqueorange x":
"@sorcha69 Thank you, I find myself in the middle of a labyrinth and can't get out, the signs are all wrong!"
Also on May 26, @mechaniqueorange favourited a tweet from @PamelaAnderson which read, "Hey Fans! I'm doing a follow spree! Just follow me + Fav this tweet. I'll follow you asap! - Pamela Anderson" The account is NOT the official Twitter account of Pamela Anderson, it is an account that seems to have been set up on May 26, but somehow, despite having posted just that one tweet, the account has 103,134 followers! How? It could be because the account has an 'official looking' blue stamp next to it, but it is NOT a Twitter tick of authenticity like @itsmorrissey had, it is actually a BLUE M, as used by Morrissey fans on Twitter! An unofficial Pamela Anderson account with a Morrissey sign! What makes the whole thing even more interesting, is that @mecaniqueorange was favouriting tweets posted by a 'Morrissey loving Pamela Anderson' BEFORE any of us knew that PA was in a Morrissey video! Hmm.
MAY 27:
"@MozzeriansATW Will he surprise us with an Elvis cover tonight? Blue Suede Shoes or San Antonio Rose?" It should be noted that Morrissey DIDN'T sing either of those songs in Memphis on May 27, but the following night Moz
did
sing Tammy Wynette's Til I get It Right during Speedway.
MAY 28:
A retweet of @TheRatsTalisman's picture of Cocteau's blue rose.
"Check out the episode titles:
http://en.wikipedia.org/wiki/The_Blue_Rose
" (All episodes of the New Zealand drama, 'The Blue Rose' are named after Smiths songs!)
"@LizzyCatMoz That wasn't mentioned before? I need to get my hands on that series. The plot reads like a Twin Peaks parallel; it begins with a corpse, then people form secret alliances to solve the mystery. I'd say it depends on the BRS agents to find out what this means. I heard @girlwithout and @ericacalil are very talented."
MAY 29:
A retweet of @BlueRoseSociet's tweet which read, "Introducing Morrissey's Blue Rose Society (Updated). Please link this to ALL Morrissey fans:
bluerosesociety.blogspot.co.uk
"
MAY 30:
"Stunning footage of the Blue Rose song in Memphis, this is MORRISSEY with Trouble Loves Me
https://www.youtube.com/watch?v=S3qKTSxpJM4
"
In response to @TheRatsBack's tweet suggesting that it should be obligatory for Morrissey to wear a blue rose whilst singing Trouble: "@TheRatsBack Would we want him to be that obvious? There's footage with him wearing a blue rose singing Trouble!"
In response to @NastyaAmes asking, "Who are you?": "@NastyaAmes I'm just an orange. Who are you, sweet child?"
"@sorcha69 I heard there's a vellocet dispenser somewhere hidden in the Twit Arms, tell me if you can find it xox". @sorcha69 replied, "I think fifi has the key in her bra...x", to which MO replied, "@sorcha69 That brings us into Trouble, I heard rumours that La Mademoiselle is a bit moody.."
A retweet of a tweet by @LIONS4Mercy of a photo of an injured horse: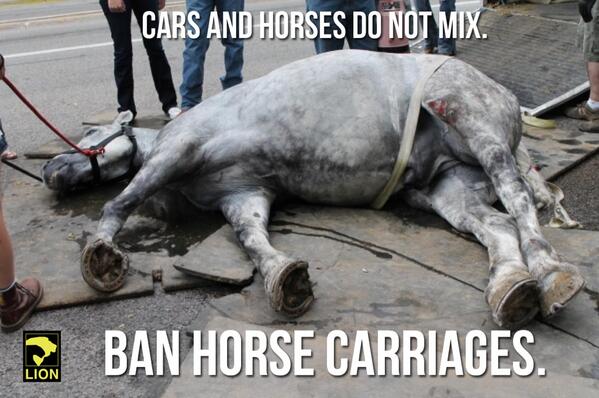 A retweet of @BlueRoseSociety's tweet which read, "@tiller91 Thank you for throwing your rose to Morrissey at the encore."
A retweet of @tiller91's tweet which read, "my smushed yellow rose at :21 (had smuggled inside my pocketbook) -
https://www.youtube.com/watch?v=i8c-Fizkm48
"
A retweet of @Rough_seas2's tweet which read, "TAMMY WYNETTE - TIL I GET IT RIGHT:
https://www.youtube.com/watch?v=M2zUrXB2Wd8&feature=youtu.be
A retweet of @Heathercat222's tweet which read, "Morrissey (Speedway) @ Ryman Auditorium, Nashville
https://www.youtube.com/watch?v=eTCmh-hffL0&sns=tw
MAY 31:
In response to @NastyaAmes tweeting, "@mechaniqueorange I'm an orange lover": "@NastyaAmes But you're not going to peel me I hope... !?"
In response to @MozzeriansATW tweeting, "@mecaniqueorange who is this? but thank you for following... is orange the new blue? ;)": "@MozzeriansATW Exactly! Only few can sport orange, but Our Mozzer is definitely one of them"
In response to @Bunnygal833 offering Veuve: "@Bunnygal33 Woo, fancy, i wasn't aware that the Twit Arms offers such exquisite choices"
In response to @TheRatsBack 's tweet about being able to say merci with a perfect French accent: "@TheRatsBack I'm going to squeeze myself, should I ever hear a Rat saying 'merci' with perfect French accent."
In response to @TheRatBack's tweet reading "mur-see": "@TheRatsBack I always have mercy my dear rodent! Say it like MERR-CI, pressing the tongue against the palate during the "i"."
A retweet of @Jazissey posting "have you seen this? Isn't it just fantastic?
http://instagram.com/p/opRiB9lN1s/
"Good night. This is Morrissey with Hand In Glove in St. Petersburg
https://www.youtube.com/watch?v=gRw8KJyC5mA
"
Also on May 31, @mechaniqueorange favourited this tweeted picture by @NatyaAmes of A Clockwork Orange, which has Morrissey laying on the book cover:
The June
tweets by @mechaniqueorange are even more 'Moz like', but I will leave everybody to read them for themselves
, although I must mention three from yesterday. Firstly, MO posted this tweet:
"A moving non-official video of Istanbul Morrissey
https://www.youtube.com/watch?v=YWn5iqSdJUs
." It is indeed a really good video, which has apparently been put together using a montage of scenes from the film Küf/Mold. The only thing that doesn't quite work for me is the age of the man in the video, as I am picturing the character in the Istanbul song being a man in his late 30s looking for a son of about 18:
The second MO tweet from yesterday that I want to mention is one sent in reply to @TheRatsTalisman's tweeted photoshop picture of Morrissey with flowers that TRT had turned blue. MO wrote, "If I was better with photoshop, I'd make a picture of a Moz audience that's awash with roses." The third tweet read, "Maybe one day there'll be no need to photoshop such a scene, because it will become reality. One can dream.."
If I am wrong about @mechaniqueorange, then I have just wasted the last three hours of my life, but the hours were laying around doing nothing, so it doesn't matter..... and anyway, I'm pretty sure I'm right.
The only other pessoa to have been spotted in The Arms in the past 24 hours is Broken (@Broken1andOnly), who has been posting LOTS of Bieber pictures, including a couple at 5.15 this morning, which
obviously
the real Morrissey would NEVER do!
There has been no further 'official news' from either Morrissey or Kristeen Young regarding the tour, so I have no idea if my plea of yesterday for KY to remain on this leg of the tour has worked or not; although I'm pretty sure it hasn't, because I have received 'unofficial news' from the toilets of the Twit Arms saying, "Shouldn't you be rehearsing? Your Can Can needs a bit of work. However, I am jealous of your mid air splits."
A comment left on yesterday's blog entry by Romina, tends to suggest that I was wrong about Moz having a tantrum and kicking Kristeen Young off the tour. Romina seems to think Kristeen walked out on the tour because of the Atlanta concert being cancelled, or has something got lost in translation? How would Romina know? Here is her comment:
Hello Ratty, my opinion about Kristeen will never change, she's a talented and original woman and her new album is very interesting, but I think is not very professional leave a planned tour after only one show cancelled due illness and simply saying we wont. I dont wanna add something more about this and I know you're busy with rehearsal...Romina, with 'usband's tablet and with the suspect of aa surprise....
Posted by Anonymous to
Following The Mozziah
at 6 June 2014 13:53
And finally for today, I want to mention videos.
Morrissey's spoken word video for Earth is the Loneliest Planet
; which was released on Monday, has so far had an incredible 103,171 hits, but the song
still
won't make it into Sunday's chart. No doubt a full length video would have made more of an impact on sales, as would a vinyl and cd release, so one can only presume that Morrissey can't be
particularly
bothered about the charts anymore, or surely he would have pulled out all the stops?
I have previously written that I believe that the song, World Peace is None of Your Business is as strong a song as Meat is Murder. I also believe that if the single of WPINOYB had had a really hard hitting video, it could have been a
massive
hit. Somebody has made a Youtube video for the song which goes some of the way to sending that message:
It's a weekend of cricket for me, so I shall return on Monday, hopefully with lots of video footage from Saturday's concert in Boston, where perhaps we might even see the odd blue rose.