Morrissey has issued the following statement:
Thursday, 14 August 2014
Repeating.
Repeat.
In the end we all end up in the ground. This is of no surprise to anyone. As I stumble and fall through this "life" I lead I come closer to the ground with each passing day. However last night I took the immediate decision to remove myself from the world of twitter. When I re-emerged yawns were stifled or sometimes let out in my face. The apathy of the majority was palpable. However I stuck around and slowly (ever so slowly) people found me. Although most of them doubted, and still doubt, it was me.
"This is not Morrissey" they cry whilst they remained glued to my page and refreshing to make sure they miss nothing. They are too scared to even look away to dunk their biscuits. As I take a rest from twitter it has dawned on me that only about six people actually conversed with me on a regular basis and even some of these, when they thought my back was turned, dispute the authenticity of the account. Do I have to drop anchor like a sailor?....
Some even ignore my existence but yet cannot help tweet about me just to say that the twitter account couldn't possibly be me. If I ever see a tweet by Roberto Bordenzi again I may just claw my own eyes out. You're not Morrissey he will say and so do many others. Well if I am not he then who else can I be? This is all quite absurd. Even more incongruous, irksome and irrational is the fact that some ridiculous individuals actually believe that I am a character called The Rat who runs the Follow the Mozziah blog. Let us pause and draw the line here like mad, mad lovers do. If I was The Rat, if The Rat was passing himself off as me, this means he would be having conversations with himself on an almost daily basis and then reporting it on a blog that very few people even read. Let's be honest, why would Rat features do this? And yet. And yet some think The Rat has nothing better to do than to impersonate me to keep his blog afloat? Please.... Of course the fact that The Rat has left twitter as well does not help matters. But for once and FOR ALL I am not The Rat. I am the real deal.
The abuse I have suffered since returning has been incredible and this is even from people who are following me! I cannot continue whilst people who follow me harbour such doubts and ill feeling. I will reactive my twitter account and anyone who thinks it is not me can just 'unfollow'. If they then seek to speak to me after 'unfollowing', they will be blocked.
For now. For ever.
M.
If the above statement had been issued on True-To-You, then the re-appearance of @stillMozsworld to twitter would see the follower numbers go through the roof, but the statement
actually
appeared on
MorrisseysWorldStill.blogspot.uk
, so when Morrissey
does
re-activate his account, the follower numbers will remain at 102, or may in fact fall if the likes of Roberto Bordenzi (I wish I had come up with that name) unfollow as requested by Morrissey.
When Morrissey re-launched* MorrisseysWorld in May 2011, he did so
NOT
as a parody, but as himself, but he then changed direction; firstly by
officially denying that MorrisseysWorld was him
on TTY, and therein after by portraying MW as a
parody
, with the central person being 'Our Mozzer' instead of Morrissey. What many people have failed to grasp, is that when
Morrissey returned to twitter on July 28th of this year
, he did so
NOT
as a parody, i.e. Our Mozzer, but as himself again. I guess this has been missed by so many because they now only associate MW as a parody. You have to stay awake to follow this phenomenal story.
MORRISSEYSWORLD - NOT ALWAYS A PARODY
I don't want to make this a long-winded blog entry today, and I also don't have much time to write because; A) My two day residency at The Kings Head Inn in the beautiful city of Salisbury has now come to an end and B) I have the important matter of finalising my fantasy football team before the new season starts tomorrow. There is NO C).
It would appear that £100m doesn't get you very far in the football world these days, but at the moment I'm going with: Mannone, Jones, Gibbs, Mangala, Azpllicueta, Mata, Fábregas, Touré, Agbonlahor, Costa and Rooney. I change my mind quicker than Morrissey changes drummers, so by kick off time tomorrow, my team could be
completely
different.
THE KING'S HEAD INN - SALISBURY
Before I sign off, here are
Morrissey's twitter highlights from Tuesday:
"There are many things I have put the M into. Morrissey. Manchester. Moanchester. Mankfester. EMI."
"I predict Harvest will be a blip on the record."
Before I move on with the rest of the highlights, I was thinking this morning about "things", and for some reason, I found myself researching David Bowie at the age off 55, the age that Morrissey is now. At 55, Bowie released the album Heathen for a
new record label
, Columbia. The album
featured Kristeen Young on it
, and
reached number 14 in the USA
. The album had
NO hit singles
, and
NO videos
were made for any of the songs, with Bowie saying at the time, "I'm pretty much a realist. There's a certain age you get to when you're not really going to be shown (on TV) anymore. The young have to kill the old... That's how life works... It's how culture works." Wise words from Mr Bowie. Heathen peaked at number 5 in the UK chart. *Smiles to self, although unsure why*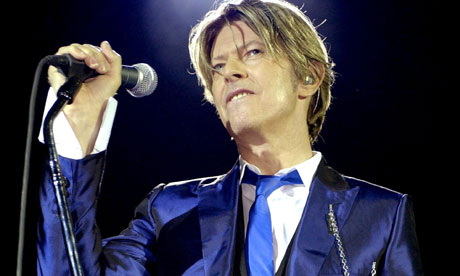 DAVID BOWIE AT THE AGE OF 55, BITING HIS LIP WITH VERY SECURE LOOKING TEETH
MORRISSEY'S TUESDAY TWITTER HIGHLIGHTS CONTINUED:
"Fuck fur."
"Nature is a language, CAN'T YOU READ?"
"Sometimes I forget how far I have come."
https://www.youtube.com/watch?v=pcmUZ2QGhTA
In response to @MadAlix14 posting Morrissey dressed as a catholic priest and then tweeting, "9 RTs and 13 favs for a picture of Moz dressed as a catholic priest caressing his naked torso. You big bunch of pervs!": "People have their catholic shame."
In response to @GirlOnBike1102 tweeting, @stillMozsworld Glad you are back after leaving rather suddenly earlier": "Moods come and go." Now, isn't
THAT
the truth!
MOZ: "I slept through youth and now I wake up fighting."
JAZ (@Jazissey): "Mine was a living nightmare I had to fight through, I feel older not much wiser."
MOZ: "Nobody ever gets wise. The generations regress in intellect."
"I am in dialogue with my audience and that's something that I need."
In response to @GirlOnBike1102 asking, "@stillMozsworld Have you ever had counselling? Sorry if that is too personal...": "There would be no point. They will sit and doodle and I will sit and cry."
ME: "I see your Take That joke led to calls that you are a fake. It reminded me of the similar response to the Oprah comment."
MOZ: "Every time I open my mouth I seem to offend someone."
ME: "Quite an art. Never a dull moment when you are around."
MOZ: No. I do wonder how Whitney is doing. Not heard anything from her in a while."
ME: "Planning a comeback tour."
MOZ: "I've come back from worse."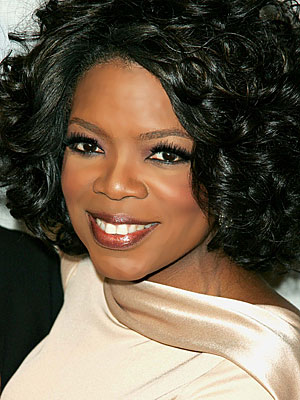 WHITNEY HOUSTON - QUIET OF LATE
"I feel all at sea tonight."
In response to @GirlOnBike1102 tweeting, "@stillMozsworld Maybe I'll buy you a compass": "A compass would sway me this way and that way, this way and that way."
"The boat that I row won't cross no ocean
The boat that I row won't get me there soon"
In response to @OdysseyNumber5 tweeting, "@stillMozsworld Geez, I had to look that up, Neil Diamond, interesting.": "The Lulu version."
In response to @OdysseyNumber5 tweeting, "@stillMozsworld Didn't Lulu turn into a heavy metal gal for a while?": "She will always be the Lulu that starred in "To Sir, With Love" to me."
TO SIR, WITH LOVE - I'D NEVER NOTICED THE BUS REGISTRATION NUMBER BEFORE... LLU
In response to me tweeting that I regret not having written professionally: "@TheRatsBack There is always time. I may hand the novel on."
Now, if I were to write part of a novel, and then tell the world that it was mostly written by Morrissey, I think I might just get carted away!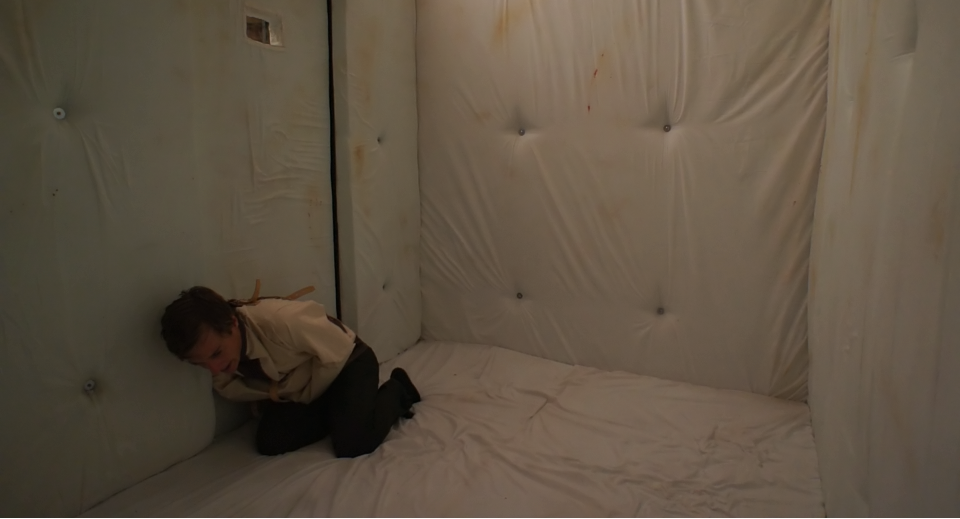 ME, AFTER THE RELEASE OF 'MAKE ME A MONSTER, BUT DON'T KILL ME FOR BEING MONSTROUS'..... "I CO-WROTE IT WITH MORRISSEY,
WHY
WON'T YOU BELIEVE ME?"
Right, it is time to go. I have once again managed to go on for
far
too long, and the inclusion of Gabriel Agbonlahor in my fantasy team is giving me pre-season jitters, but at £5m, he's cheap! Oh, the dilemmas of life.
Finally, finally, a fascinating
interview with Morrissey's producer and engineer has been published on MixOnline.Com
. In the interview, Joe Chiccarelli and Maxime Le Guil talk about the recording of WPINOYB. Here are some of the most interesting bits from the interview:
JOE: "I insisted on those demos, and he (Morrissey) said, 'Absolutely,' and sent me
26
of them, but there were no vocals. It was a surprise to me, but this is the way he always works. Sometimes the people he writes with put demos together, and then for the ones that inspire him, he'll come up with melodies and lyrics to put on top, but you never know what that is until you go into the studio. First, Morrissey would sing two or three takes to the demo, or maybe with the band; these would be very raw-just an indication of where the song needed to go in terms of dynamics and rhythm-but often they would be strong and inspirational; it would all be there in those performances."
*All together now, "They are NOT performances!"*
JOE: "At least half of the vocals on the album ended up being those guide vocals. We certainly re-sang a number of them, or improved on them, or comped between the guide vocal takes and new takes, but many of those raw vocals got used because they captured the spirit of the song."
JOE: "Morrissey would give guidance. Sometimes it would be as simple as, 'It needs to be big and grand,' or, 'This spot needs to be violent and ugly, but this spot needs to be more open. Then he'd go away for a few hours while we worked, and when he came back after lunch, he would hear it and respond to it: 'I love that, but this part needs to be more aggressive,' or, 'It's too safe.' He pushed me and the band in great
ways."
JOE: "This place (La Fabrique) is gorgeous, and the studio is world-class. They fell in love with the place, especially Morrissey. He even loved to go look at the frogs in the pond."
THE POND AT LA FAB, AS SEEN FROM THE HOUSE
And on the subject of the pond at La Fab, take a close look at the photo above. I first published it on my
blog entry of Day 913
, in which I hid it among a number of other photos of La Fab. There is a very good reason I added a "cough" to my original caption, but
NOBODY
picked up on it. You will notice something
VERY
unprofessional at the top of the above photo; it is, I am informed, the photographer's finger. The person who took the photo happens to be a much better guitar player than he is photographer ; )
Have a good weekend.
*Goes off smiling and singing* The sanest days are mad, why don't you find out for yourself.
*First launch of MorrisseysWorld was in 2009. A brief history can be found here:
http://followingthemozziah.blogspot.co.uk/2012/06/history-of-morrisseysworld.html