It is amazing that virtually
every single day
, there is
something
dramatic happening in the world of Morrissey. Forget "My life is opera", what Morrissey should have sung in Art-Hounds is "My life is soap opera". The dramas that surround Morrissey don't seem to occur in the lives of other top singers from the 1980s, such as Tom Bailey or Tony Hadley, but then again, well.....
TOM BAILEY OF THE THOMPSON TWINS - A GREY LIFE
Since my last blog entry of Friday, a
story has broken saying that Harvest have NOT dropped Morrissey from their label
, which Morrissey was quick to counteract by announcing on TTY that he had proof that he
had
been dropped:
16 August 2014
Billboard report Morrissey Wasn't Dropped By His Record Label
In response to Andrew Flanagan's incorrect report for Billboard online (15 August 2014), both Morrissey and Morrissey's lawyer are in possession of email correspondence from Steve Barnett (head of Capitol-Harvest Records), and also from Steve Barnett's personal assistant, both of whom confirm that Capitol-Harvest have ended their relationship with Morrissey. No recording Agreement with Capitol-Harvest was ever signed by Morrissey, and Morrissey retains full ownership of World Peace is None Of Your Business. Contrary to the assured Billboard report, Capitol-Harvest have very clearly stated that they would have no interest in licensing a second album by Morrissey. Russells (London), who represent Morrissey, are presently concluding Morrissey's relationship with Harvest Records.
Once again, Morrissey is in search of a new label.
Subsequently, all the official spoken word promotional videos have disappeared from Youtube, and the WPINOYB.Com website has gone.
Even
the LettersToMoz.Com website has vanished. It's as though Morrissey no longer exists, although I'm not sure Harvest realised he existed in the first place!
Morrissey then issued another TTY statement, where he thanked fans for their efforts in making videos for his songs, and it has to be said, some of them really are excellent:
17 August 2014
More thanks
"Thank you to everyone who has added new videos on You Tube to support World peace is none of your business. Of the newer batch, I am especially moved by
The bullfighter dies by trentmorrison
, and also by
Oboe concerto by Sharon Jheeta
. I am so glad that you understand.
I am so sorry that Harvest Records did not understand what they had.
You have explained it to them, and I will always be in your debt".
God only knows what will now happen to future pressings of WPINOYB, but I still haven't purchased a vinyl copy of it yet, as I have been waiting for Boz Boorer to get some in stock at Vinyl Boutique. I tweeted him yesterday to ask if he had any in, but he replied, "No."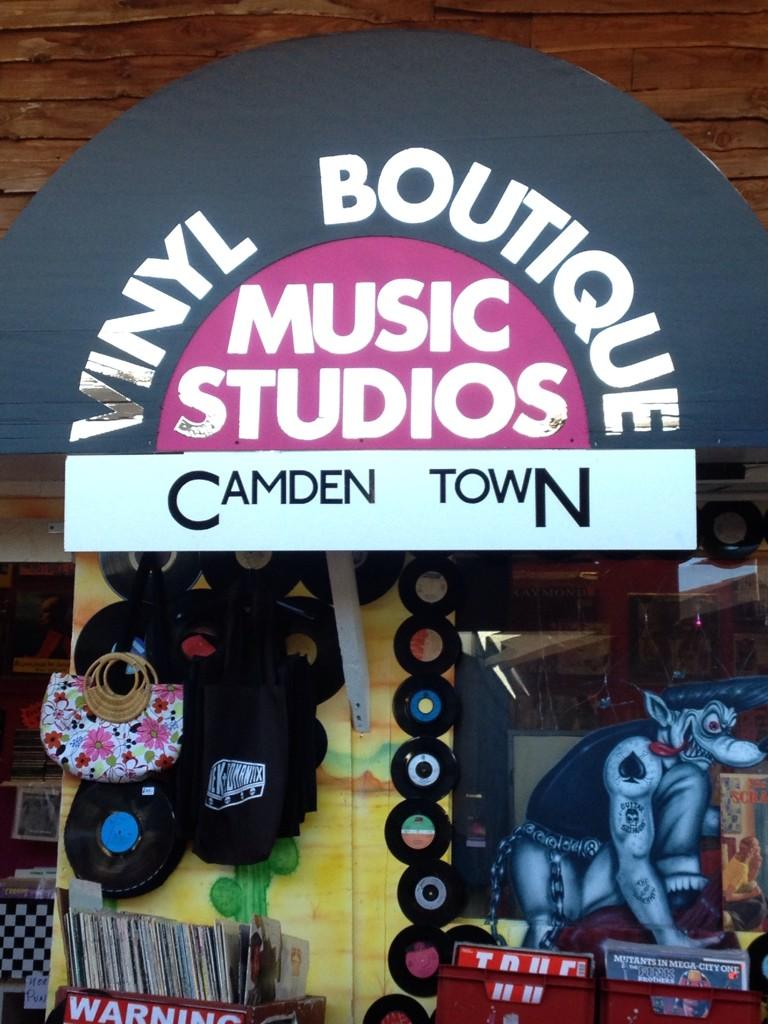 VINYL BOUTIQUE CAMDEN - NO COPIES OF WPINOYB
Apart from the dramas with Harvest, this past weekend has also seen "t
hat man
" at the SoLow cesspit sink to unbelievably new depths. I don't want to waste any of my time writing about him, other than to say that he has somehow managed to get himself very mixed-up in life. Even his own staff can now see that he is no longer posting "news items" regarding Morrissey, he is just aiming to hurt Morrissey in any way he possibly can. SoLow is self-destructing, and the quicker it goes off-line, the better. What the world needs now, is MorrisseysWorld.Com to open up and replace it. Whatever
did
happen to that venture? I was
sure
that Kevin 'Banjaxer Walter Ego' Marrinan was going to launch it, but ever since he
collared me in the toilets of The Twitterdilly Arms back in March,
we haven't heard a thing.
Morrissey has made a few visits to The Twitterdilly Arms over the weekend, but there isn't an awful lot to report. He re-opened his Twitter account on Friday evening, following on from his
blog posting of Thursday
, in which he wrote, "I will reactivate my twitter account and anyone who thinks it is not me can just 'unfollow'.
Morrissey's opening gambit was, "Now is your chance". Roberto Bordenzi (@RFerdenzi) immediately 'unfollower', but couldn't just walk away, he tweeted, "I've had confirmation that I am 100% right! YES! YES! YES!" Hopefully we won't hear from this bore again.
Highlights:
"I see one person has taken the chance. I can only trust that the rest of you are here because you believe?" In response to this, @Bunnygal833 tweeted, "Do they believe or are they following the flock?", to which Moz replied, "Like the others who follow the non believing flock?"
Why
does anyone follow
either
flock? Why don't they find out for themselves?
In response to me saying, "It is so sad to see our towns with no record shops": "Soon it will be a whole country. Can you imagine a life without physical purchases? All electronic? Dear God Please Help Me."
Saturday Highlights:
"I have been dropped, I repeat, dropped."
"Morrissey, you have left Harvest. Good luck and goodbye. Steve."
STEVE BARNETT AND MORRISSEY IN HAPPIER TIMES
In response to me tweeting, "@stillMozsworld On a brighter note, a recruitment drive has raised your follower numbers to 147; something Judd Trump hasn't managed in a while!: "Too interested in his loss of hair and sparkling shoes."
For the first time EVER, since this phenomenal MW journey started, I bumped into him in the toilets of The Arms on Saturday. Here is
some
of what was said:
MOZ: "The mood has darkened only a day after returning. What is the point? I feel less loved than Harold Shipman."
ME: "Lol. No doubt his mother loved him.... he didn't bump her off too, did he?"
MOZ: "Nothing would surprise me. A knife plunged in the neck when the lights were out."
ME: "That wasn't his MO. A pills man."
MOZ: "But his mother would surely know all to well about pills? She wouldn't have taken anything he'd have given her. A knife would be safest."
And finally, back in the main bar..... "And no one knows a thing about my life. I can come and go as I please. And if I want, I can stay. Oh, or if I want to, I can leave." And he did.
Last night, Broken briefly arrived in The Arms, but I wasn't around. He posted a few Bieber pics, suggested that "Bullfighter is weak", and that "Staircase is heavenly", and then he too was gone.