It's just a quickie today, as I have been busy celebrating GCSE results and playing cricket. Broken signed off yesterday by saying that he would publish a new parody if 50 comments were left on FTM, but despite my loyal readership achieving what was asked, there has so far been NO sign of the parody. It wouldn't be the first time that Broken has welched on a promise of a parody.
In the meantime, St.Ill Morrissey reappeared in The Twitterdilly Arms last night, and his final words before signing off for the night were, "My hackles bristled as my bristles heckled". Moments later, a lengthy new TTY statement appeared, which included the sentence, "I hope to finish this statement whilst I'm still clean-shaven". As usual, those outside of the BRS would label that a coincidence, but as they will all be blissfully unaware of it's context or meaning, they won't actually label it anything at all! We few in the BRS live an over-active fantasy life, which the hardcore Moz fans aren't interested in. Funnily enough, Morrissey
mentions
having an "over-active fantasy life" in the TTY statement, and one would think that the "hardcore" would wonder what this means, but "wondering" might lead them to somewhere they don't want to be led, so I doubt they'll give it a second thought. The clues to MorrisseysWorld are all there, but of course nobody knows to look.
BRISTLED
There are other little nods to the BRS members in the TTY statement, including the title; 'PLEASE CLOSE THE DOOR BEHIND ME', which I believe is a reference to me asking St.Ill Morrissey to "leave the door on the latch" the other day, so that I could copy his twitter sayings, and also LizzyCatMoz asked St.Ill to "please close the door on the way out." There is also another mention of the number 38 in the TTY statement, which St. Ill confirmed to me the other day
might
have been a reference to the number of followers he had when Morrissey made reference to the number 38 in the Hot Press interview. Here is the statement:
PLEASE CLOSE THE DOOR BEHIND ME
Morrissey statement
In response to 77 million questions I can only say this much on the subject of the Harvest drama. It is quite true that Harvest initially appeared like a saintly beacon of light, and they instantly packed us off to France where we recorded World peace is none of your business. The universe was back in balance, and we all considered this to be the very best Morrissey recording ever, and even the boo-hoo-suck-it-off elements of the press appeared to want to agree. At last I am born.
It all seemed too good to be true. It was. I believed that the rich soil of the album had several strong hit singles. Frayed tempers began when Harvest arranged the 'spoken word' films, none of which gave any clue as to what World peace is none of your business intended to be, or is. The films were OK, but they went nowhere and stayed there.
With every nerve alert, we pushed the label for a proper video for Istanbul to precede the album, not least of all because a single ahead of the album release might inch the album to a higher chart position. The label backed off, even though Istanbul received 55 radio plays in just seven days on a major US station. Instead, the label requested a fifth spoken-word film, which naturally had me fumbling around for an axe: no independent thought required. The UK label, meanwhile, created a quite fantastic television advertisement to transmit during the week ahead of the album release. I could taste excitement once again. The TV ad never appeared and my hackles bristled as my bristles heckled. The label responded with frosty aloofness, and I suddenly realized that we were not, after all, of the same species. I ploughed into them insisting upon "proper band videos, where the band play and I sing" - an evidently confusing concept that required seven weeks of explanation, detailed graphs and several drawn up maps.
The label suggested I come to Los Angeles and read passages from Autobiography in front of selected audiences. As frightening as that idea was, I hung on, desperate to believe that Harvest were not as cheap as they now looked. I hope to finish this statement whilst I'm still clean-shaven, so I will jump to the final curtain: during the weeks of the album release, the label were minus one single structural idea, and it appeared evident that each member of the team was acting in separate rooms without doors or windows. Mutual mistrust exploded between Harvest and I, and with fashionable pessimism, the label boss yawned and ordered the surface smartness of dropping World peace is none of your business three weeks after its release. There, now! This would not have happened to the Teletubbies.
Sorrily botched the project may now be, but it's worth it to get Morrissey out of our Inbox. Yes, I can be intensely persistent, and I certainly have an over-active fantasy-life, but the Harvest experience tells us that despite the blinding flash of teeth and smiles, it doesn't take much for the coin to flip and suddenly we're all compromised and shattered. All you need to do is disagree with the vanity of the label boss and your beheading will be slotted in between bottles of the most average champagne on the market. Just one weak-chinned drone can assert the fist of injustice and all of our efforts are flushed away. And thus ... they were.
I might be wrong, but I think World peace is none of your business will instantly disappear from iTunes and record stores and every download-upload-offload outlet on the planet, because Harvest technically have no right to sell it.
Most of the Harvest team are very nice, and I sincerely thank them for trying and caring so much - even if their promotional duties were fully undertaken by the Morrissey audience themselves, whose You Tube videos for World peace is none of your business fully provide the art that the label could not muster. The listeners instantly understood how entertainment could also be art.
Staggeringly, I still believe that there's a label out there with my name on it, and one that will issue World peace is none of your business, and afford it the respect it deserves.
Thanks for reading this (rashly assuming that you have), and thanks once again to the Harvesters who tried.
We are boot-camp ready for Lisbon in October, so with the will of many gods, hopefully at least 38 of you will turn up.
MORRISSEY
20 August 2014
Many people have noticed that despite Morrissey's obvious disappointment with Harvest, the latest statement sounds as though he has his mojo back. This has also been noticed in the upbeat words of St. Ill Morrissey is The Twit Arms. Maybe he's not still ill. I have a feeling that the tour arrangements are virtually ready to announce, and Moz is starting to get excited, as are we!
Here are the rest of St. Ill Morrissey's (@stillMozsworld) highlights from yesterday:
In response to me posting my blog entry entitled 'Bollocks!': "@TheRatsBack Please refrain from public displays of indecency. Nobody needs to see your bollocks. Thank you."
In response to @GirlOnBike1102 tweeting, "I keep missing @stillMozsworld Hash tag PassingShipsInTheNight": "One day we will collide. Throw mw overboard will you? Buried at sea."
In response to me making reference to there being just two comments on my blog: "@TheRatsBack Deserting Deluded Dozen."
In response to me suggesting that Moz change his twitter account name to @itsMorrissey: "Perhaps I should change it to a One Direction song? 3 million followers in 40 seconds", to which @tabootlb replied, "Nooooooooooooooooooooo", and Morrissey responded by saying, "Such an objection. I haven't seen that long of a No since the drummer was asked if he had too much money."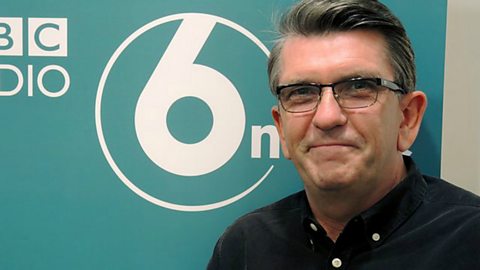 SMIRKY JOYCE - IN THE MONEY, BUT IT'S NEVER ENOUGH
In response to me tweeting, "@stillmozsworld I love the fact that MW has gone backwards. It adds to the brilliance of the story": "It wouldn't feel right if it was popular. I would probably leave forever if it exploded."
HOW TRUE, HOW TRUE, HOW TRUE. If truth be known, despite the frustrations that everybody is too blind to see, we wouldn't change what we've got for the world!
In response to @AmIMoving2Fast saying, "@stillMozsworld So if we keep it dead quiet - you'll stay?": "As silent as the promotion for my little old album."
That is it for today, as I am tired and ready for bed. I have just noticed that Morrissey visited The Arms again this evening, so if he leaves the door on the latch, I will try and catch up tomorrow.
For the record, Morrissey currently has 153 twitter followers.
Long live over-active fantasy lives.