It was a busy day in MorrisseysWorld yesterday, with Our Mozzer (Parody Moz) returning to The Twitterdilly Arms disguised as Broken, whilst Broken paid a visit to The Arms; disguised as nobody other than himself, to declare amongst other things, that the BRS is dead! St.Ill Morrissey
also
popped in briefly to announce that when he was younger, he had wanted to work for Glam Cabs, whilst
today
, the
NEW
Morrissey's World (@MorrisseyWorld) has tweeted for the first time since April! You couldn't make
any
of this up! Meanwhile, The Real Morrissey (TRM) has announced a European tour.
GLAM CABS - THE FICTITIOUS FIRM FROM CARRY ON CABBY
Let me start with Broken, who arrived in The Arms just after lunchtime, and announced that, "the new parody is awaiting approval from OM". Broken then went on to praise GWO for spotting that last week's TTY statement about the split from Harvest contained the line, "detailed graphs and several drawn up maps", which GWO saw as a comparable to a very old MorrisseysWorld piece that had a graph with flawed data. Broken said, "As usual GWO is sharper than a razor. Yes - it was a graph of YOR sales Vs. insulting comments about the Chinese." I have to admit, I only have a vague recollection of the piece, but then again, I do have a dreadful memory, which is why I try to write everything down! Broken added, "So many references. None but the MW cognoscenti would ever realise."
THE MW COGNOSCENTI (INTERESTINGLY, THE LAST TIME I USED THIS PHOTO ON
DAY 435 OF FTM
, THE COGNOSCENTI IN THE PICTURE WERE LISTED AS HEATHER, MARCUS, CATHY5, ROSY, REGI, CHIO AND FANCYS123. HOW TIMES HAVE CHANGED... OR MEMBERS OF THE MW COGNOSCENTI AT LEAST!)
Broken added, "OM is sulking. He might be found in his bathroom with a Dolls vinyl spinning and a bottle of gin. He won't be found online.... which means he won't approve the (parody) piece."
I pointed out to Broken that OM's twitter account, @MorrisseyParody, had actually expired, so he didn't have an account to come back online with. Broken replied, "OM is furious. He wonders why you've all accepted a fraud as OM." He then added, "BRS is dead." Before leaving The Arms, Broken announced, "A big surprise is JUST around the corner."
A couple of hours later, Broken (@Broken1andonly) returned, but after a few tweets, he announced, "OM has just *taken over my account* - this is the real OM." Here are OM's tweets (disguised as Broken):
"Sadness chases Morrissey like rush hour traffic."
"The poor love money and the rich love everything else."
In response to @edgeindustphoto posting a picture of James Dean: "JB is the new JD."
"@edgeindustphoto I apologise edge - I was unacceptably harsh towards you."
"The purpose of life is to realise there isn't one."
"As Cameron contemplates getting behind Assad, Orwell's 1984 unravels before our very eyes."
"Reason saves us from poverty but also from spontaneity."
"That morning she dipped her hair in the river and knew that sunrise would never be seen in the water again."
"And so I'm back to little or no public fanfare." I pointed out that using Broken's account name may be a little confusing for some people and suggested asking @MorrisseyWorld to give back the original @MorrisseysWorld account, which is now in their possession, although when I say "their", that could of course mean Moz! My god, this is complicated! WHO
IS
MORRISSEY?
"Elegance is..... A PASSING FANTASY."
"It's like I don't even exist - thank you Harvest."
In response to @southkirk asking, "@Broken1andonly who are Harvest?": "A muck raking company par excellence."
And then he was gone. Broken has this morning added a comment to FTM reinforcing Our Mozzer's dislike for @stillMozsworld:
Rat's continued insistence that the imposter without wit or poetry is TRM is frankly preposterous. I have told you and I will tell you one final time: OM will not return until you stop promoting stillMozsworld who has nothing whatever to do with MW and nothing whatever to do with TRM.
Posted by Broken to
Following The Mozziah
at 26 August 2014 07:17
I guess I now have a decision to make; do I denounce the person that I believe to be the real Morrissey in order to get Our Mozzer back, or do I continue to report the offerings of @stillMozsworld, meaning that OM won't return? I have been here before, and last time I chose to denounce Fifi for OM. I have been given little choice, so I therefore denounce @stillMozsworld with immediate effect..... although before I do, St.Ill Morrissey's very brief appearance last night in The Arms enabled me to see his answers to last Friday's Moz Army quiz. Hilariously, he wasn't quick enough to score any points. Here are his highlights from Friday: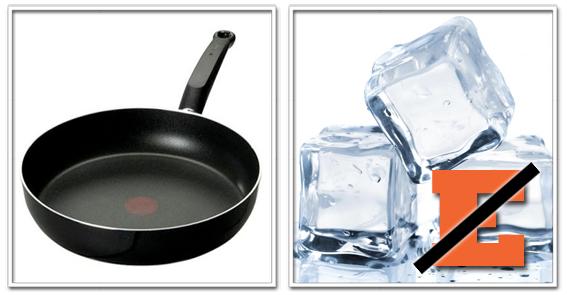 "@Mozarmyquiz Panic. My God."
"@Mozarmyquiz Has it come down to this? I knew one day it would. Continue."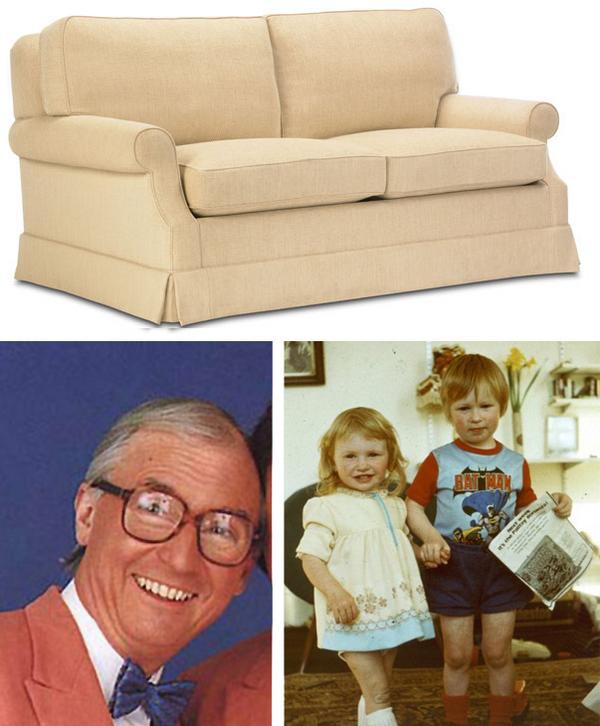 "@Mozarmyquiz Suffer little children? Although who the hell knows."
In response to @AmIMoving2Fast asking, "@stillMozsworld Are you really bored?" "Horribly", and then added, "Please allow me this one moment."@AmIMoving2Fast then added, "Are you winning?" to which M replied, "I have not registered a point yet. Although I joined in the middle. Late to the party again. Winning is a distant dream."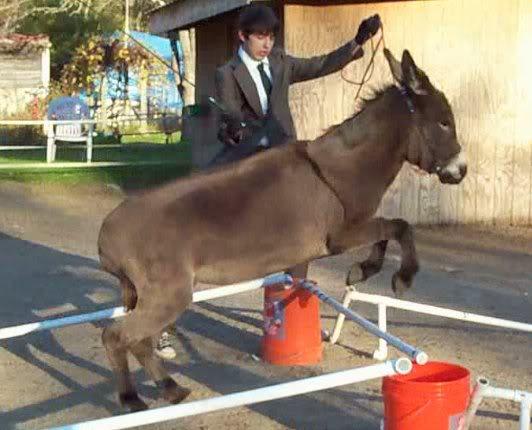 "I give up" (Ed - It was apparently Asleep... Ass leap!)
So, that is the end of me reporting on @stillMozsworld, although I have a feeling he might now disappear. Broken's account is once again closed, so all eyes are now on @MorrisseyWorld who has this morning tweeted, "In the beginning." Are we at last about to see
MorrisseysWorld.Com
replace SoLow as a proper Morrissey fan site, or is this another false dawn? Will we also see Our Mozzer return with a new account? Time, as ever.....
Here is the TTY statement announcing the European tour:
25 August 2014
Morrissey confirmations
Monday October 6 LISBON, Portugal (Coliseum)
Monday October 13 ROMA, Italy (Atlantico)
Thursday October 16 MILAN, Italy (Teatro Linear)
Friday October 17 BOLOGNA, Italy (Paladozza)
Sunday October 19 PESCARA, Italy (Pala Gpii)
Tuesday October 21 FLORENCE, Italy (Obihall)
Wednesday October 22 PADOVA, Italy (Geox Theater)
Friday October 24 VIENNA, Austria (Konzerthaus)
Wednesday November 5 HANNOVER, Germany (Capitol)
Saturday November 8 LUND, Sweden (Sparbank Arena)
Sunday November 9 COPENHAGEN, Denmark (Falconer)
Tuesday November 11 GOTEBORG, Sweden (Lisebergshallen)
Thursday November 13 STOCKHOLM, Sweden (Hovet)
Wednesday November 19 WARSAW, Poland (Stodola)
Friday November 21 KRAKOW, Poland (Laznia Nowa)
Sunday November 23 BERLIN, Germany (Columbiahalle)
Monday November 24 ESSEN, Germany (Colosseum)
Saturday November 29 LONDON, England (02 Arena)
Morrissey is urgently seeking a label to issue World Peace Is None of Your Business, which is now withdrawn from the Capitol-Harvest Records catalogue.
I am still hoping that @stillMozsworld's promise of a UK tour in January will prove to be true, but no doubt I will manage one or two of those dates whilst I wait.
And finally for today, instead of the usual Tuesday chart, which is now defunct due to lack of interest, I present:
World Peace is None of Your Business in video format, with ALL videos made by Morrissey's fans:
1. WORLD PEACE IS NONE OF YOUR BUSINESS
2. NEAL CASSADY DROPS DEAD
3. I'M NOT A MAN
4. ISTANBUL
5. EARTH IS THE LONELIEST PLANET
6. STAIRCASE AT THE UNIVERSITY
7. THE BULLFIGHTER DIES
8. KISS ME A LOT
9. SMILER WITH KNIFE
10. KICK THE BRIDE DOWN THE AISLE
11. MOUNTJOY - NONE MADE
12. OBOE CONCERTO
13. SCANDINAVIA
14. ONE OF OUR OWN
15. DRAG THE RIVER
16. FORGIVE SOMEONE (Starring Kyle Douglas, the President of the BRS)
17. JULIE IN THE WEEDS
18. ART-HOUNDS