Yesterday evening, events took a rather bizarre and surreal turn, as Broken and St.Ill Morrissey came head to head in The Twitterdilly Arms, with me wedged in the middle. I suppose I knew that there would be some kind of backlash after I denounced St.Ill Morrissey in yesterday's blog, but I didn't expect a full blown argument between the two pessoas. Here is how the conversation went, and NO, this is NOT a parody piece, it really happened!:
ST.ILL MOZ: (To me) Fickle. May the truth destroy you.
RAT: I am a pawn.
ST.ILL MOZ: You had better not converse with me had you? The law has been passed.
RAT: Hmm, a tough one. Maybe I should introduce you to Broken?
ST.ILL MOZ: I am aware of his work.
RAT: Lol.
MOZ FIEND(@Mozfiend): What law?
RAT: I had to choose between real Moz and Parody Moz.
ST.ILL MOZ: How quick you were. Now what did someone say about false friends?
RAT: You ****! You keep kicking me.... but I have no feeling.
BROKEN: St ill Morrissey lacks the wit, charm, poetry and cynical irony of OM. He's a shallow copy, a bland photograph.
ST.ILL MOZ: You talk of bland photographs but when I look on your page all I see is bland photographs of a bland boy.
RAT: *Grabs fruit gums*
KERRY(@AmIMoving2Fast): This is beyond ridiculous but so funny!
RAT: No wonder NOBODY believes any of it!
KERRY: Exactly- pure genius.
ST.ILL MOZ: Not a whiff of wit or genius.
BROKEN: Yes, I think you're talking about yourself there. Only an idiot would believe you are OM.
ST.ILL MOZ: I am an idiot.
BROKEN: Yes, we know. OM brought us 5000 tweets of wit tantamount to genius. You type shit and say, "whiff." As if saying 'whiff' or 'absurd' makes you Morrisseyesque. You're irrelevant. Carve out your own identity - don't impersonate and pass yourself off as.. irony. I don't mind you saying what you want. I am astonished, though, that a handful think you're OM!
ST.ILL MOZ: I'm astonished you're a human yet here we are.
BROKEN: That was about as witty as a fart. I wish you'd stop irritating me. You type like Morrisseysmum and that's not a compliment. Witless.
ST.ILL MOZ: You and Rat? Remind me not to hire you as my bodyguards. Treacherous.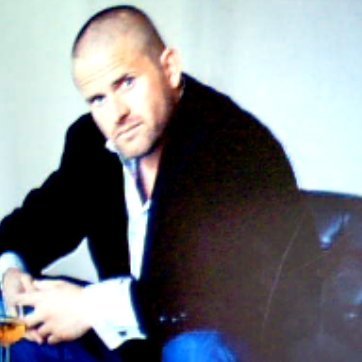 BROKEN: I'm not concerned about you. You can do what you want - you're an idiot. I'm just stressing that you're NOT OM.
ST.ILL MOZ: You know where the door is.
At this point, Broken and St.Ill Moz then went their separate ways, but conversations continued:
ST.ILL MOZ: Today you are presented with a Janus conundrum. The past or the future.
MENIPPUS(@Menippus) Ancient references aren't really my thing, but OM might follow this with a discussion of Samantha as tour support.
RAT: Lol. The night gets crazier.
MENIPPUS: When Moz walks on stage and shouts "Game on!" we will have accumulated just another COINCIDENCE.
ST.ILL MOZ: (To me) Come to think of it you have been the most divisive thing about this whole adventure. I'm glad you're gone.
RAT: I haven't gone, but that's typical of you to blame others. **** again!.... The "bodyguard" tweet is my favourite of the night. Sorry Broken, but I HAVE to write about that one!
ST.ILL MOZ: I forbid it.
KERRY: "I forbid it" is my 2nd favourite!
RAT: (To St.Ill Moz) Hmm, I have always done as you've asked, but I'm afraid I must ignore your request in the name of comedy.
ST.ILL MOZ: Comedy? This is tragedy.
RAT: The two always go hand in hand. I'm still grinning at the "bodyguard" line. How can that c*** Broken say you have no wit?
ST.ILL MOZ: Far too late.
RAT: It was merely an observation, not a back track. Just like I had to let Fifi go, I have no choice than to let you go.
ST.ILL MOZ: Perhaps it is true... The BRS is dead.
ESTA(@hiddensun11): I'm lost, but pretending that I'm not. This place is a bit baffling.
MOZ FIEND: I am beginning to understand, slowly but surely.
GOB(@Girlonbike1102): (To St.Ill Moz) If you can't agree on who is who, how is anyone meant to follow?
MENIPPUS: I think we need to democratically elect a new Morrissey every 6 months.
ST.ILL MOZ: Can I be Morrissey for December only?
MENIPPUS: Well, you understand how democracy works, at least... I'm afraid we're fully booked this winter. Oct-Dec is the entire town of Llandudno; Jan-Feb is Stewart Lee.
STEWART LEE - ELECTED TO BE MORRISSEY FOR THE MONTHS OF JAN & FEB
ST.ILL MOZ: Do our politicians not pick what months they wish to work?
MENIPPUS: Yeah, the twats - but winter is the summer of Moz impersonation; you need to arrange well in advance.
That was the end of yesterday's session in The Twitterdilly Arms, and as both Broken and St.Ill Morrissey have now announced the end of the Blue Rose Society, then I guess this is where the journey ends.
With the exception of myself and EARS, there was
NOBODY
else who was prepared to take a rose for Moz this winter anyway, so the death of the BRS will not be mourned; not on this side of the Atlantic at any rate. In fact, Manclad yesterday declared, "pushing to the front and handing Moz a rose would be unthinkable." If the BRS members wouldn't take roses, then there was
never
any hope of anybody else taking them.
Despite Morrissey's
VERY
obvious
indications that he wanted
blue roses
, his fans have been either too blind to see, or too scared of ridicule. If only Morrissey had chosen TTY back in 2011 to announce that he wanted roses rather than MorrisseysWorld.... but then we wouldn't have had the fun we have had.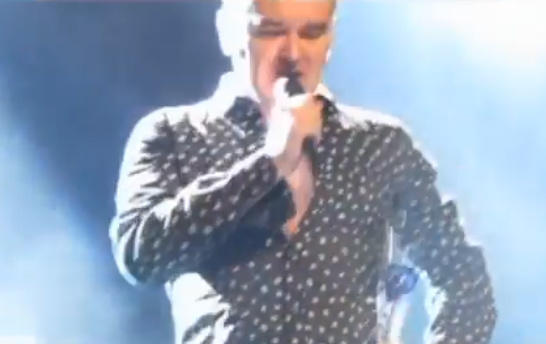 MORRISSEY WEARING A BLUE ROSE IN 2012
MORRISSEY ACCEPTING (AND THEN WEARING) A BLUE ROSE IN 2013
MORRISSEY WEARING A BLUE ROSE 2014
And meanwhile, back in the real world, not only can I not find
anybody
to come to Europe with me to watch Moz in concert, but this morning I have learnt that the friend who first coined the phrase "the rat's back" (during a rather successful display of bowling by yours truly in a cricket match in 1991) has lost his wife to cancer. Life is a pigsty.
The End.