Yesterday I wrote that I presumed the MorrisseysWorld journey had come to an end because Morrissey no longer wants blue roses, but whilst Morrissey continues to use twitter unnoticed by the masses, I will continue to record the phenomenal story. For the time being, I won't publish my recordings, as most people have become completely and utterly bored of me, and who can blame them? Even I am bored of me!
My announcement yesterday that my blog was ending went hardly unnoticed, with the entry receiving just 100 hits, and only six people bothered leaving a comment. I also announced my retirement from twitter, which brought much merriment, with somebody called @DandyInTheRough
telling
George Edge and Mad Alix, "He's a sad no life cunt. Your (sic) not allowed to disagree with anything Moz says or like other singers or his little gang comes after you."
REALLY?
I don't even know who this Dandy character
is
, but if that is the perception people have of me, then it is a good thing that I back away. Ultimately, I became
too
involved in the whole MW story, and if I'm honest, I probably ruined it. I shall continue to write the story, but I will keep out of the picture.
ME IN BROOKLYN 2013 - TOO INVOLVED
Anyway, enough about me, let me turn to happenings in MorrisseysWorld.
Broken has now closed his twitter account, but the man he calls a fraud, St.Ill Morrissey (@stillMozsworld), has kept his open for a change. St. Ill Moz paid a visit to twitter yesterday and posted the following:
"The story is old."
In response to @MozFiend asking, "But will it go on?": "No."
In response to @Mancladmozfan saying, "I think you and Broken should get a hotel room together": "This is impossible. We would spend far too much on room service."
MORRISSEY AFTER A NIGHT ON THE MINI-BAR
In response to @MozzeriansATW tweeting, "Don't forget to take a blue, red, white rose to MorrisseyTour2014": "I wouldn't bother with that."
In response to @Bunnygal833 tweeting, "Perhaps something new?": "Hearts on sleeves is what we need."
NOT QUITE ON SLEEVE, BUT STILL
In response to @sorcha69 tweeting, "I'm ganning to the O2 but such a huge venue": "It may perhaps be hard to reach the stage", to which @Bunnygal833 then asked Moz, "Is that the idea?" to which he replied, "No. I find the idea of selling it out fabulously funny."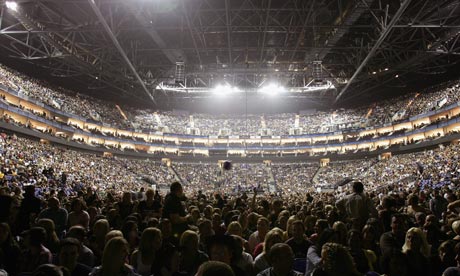 LONDON'S O2
And then he was gone. Interestingly, Astraea retweeted a number of St.Ill Moz's tweets, so despite Broken's protests that he is a fraud, Astraea obviously doesn't think so.
A number of people are moaning about Morrissey choosing the O2 to play in, but he had no choice; Morrissey
HAS
to play the O2, because it is one of the few major venues in the UK where he hasn't played. It is a box that needs ticking, nothing more, nothing less.
In other Moz news, a statement has been posted on TTY regarding the deaths of Richard Attenborough, Lauren Bacall and Dora Bryan. The TTY statement praises both Attenborough and Bacall but doesn't offer any praise for Williams, which may explain
St.Ill Morrissey's ability to joke about his death when it happened
. It should also be noted that a few days after Williams death, Broken said, "I'm not surprised that Morrissey hasn't commented on the death of Robin Williams, but he will". Here is the statement :
26 August 2014
Richard Attenborough dies
"I was thrilled beyond words to have met Richard Attenborough, who, of course, played Pinkie in Brighton Rock (1947), a central theme of my song Now my heart is full. When I met Sir Richard he was delightful, and I asked him if Brighton Rock seemed like a hundred years ago. He replied 'Oh, much more than that ...'.
I also had the extraordinary pleasure of meeting the recently deceased Lauren Bacall ... so beautiful, so cautious ... and so sad that her death was overshadowed by that of Robin Williams. It was Lauren, not Robin, who changed motion picture history. Yet modern media has an odd way of forgetting the more senior servers of the arts. Dora Bryan, whom I knew personally in the late 80s, and who also died in recent weeks, had pitifully slim attention from the British news media, yet her talents were a treasured staple of British life throughout the 1950s, 1960s and beyond. Dora had agreed to introduce the Smiths onstage at the London Palladium in 1986, but at the last minute her agent asked for a fee which we, the Smiths, just couldn't afford.
However, in our X-factory society, it seems that anyone who has NOT appeared on Big Brother just isn't worth remembering by the British media ... alas."
Morrissey.
DORA BRYAN IN A TASTE OF HONEY - DIED JULY 23RD
LAUREN BACALL IN DARK PASSAGE - DIED AUGUST 12TH
Morrissey is of course right about the media attention surrounding Williams's death being disproportionate to Bacall, but his age and circumstance of death make it much more of a story. The passing of Jimmy Scott in June AT THE AGE OF 90 has gone unnoticed by EVERYBODY.
JIMMY SCOTT - DIED JUNE 12TH
So that's about it for another day in MorrisseysWorld. The website
MorrisseysWorld.Com
, which has been linking to TTY since April, has now stopped linking, and has become a blank white page with the heading "In the beginning". Is this site about to go live, or is this just a play on the title of Kate Bush's new concert 'Before the Dawn'? And on that subject, Kate Bush's much heralded comeback to the stage after a 35 year absence is crying out for a Morrissey style parody... if only there were a parody Moz website.... one can but dream.
Tickets for Morrissey's November concert at the O2 Arena in London go on sale tomorrow, so I shall attempt to buy a standing ticket, and although the BRS may be dead, and although it would be impossible to get a blue rose to Moz, the sight of an inflatable red rose might just raise the odd smile in certain quarters.
It also looks as though a trip to Europe may be on after all, so perhaps that inflatable red rose might be spotted elsewhere too!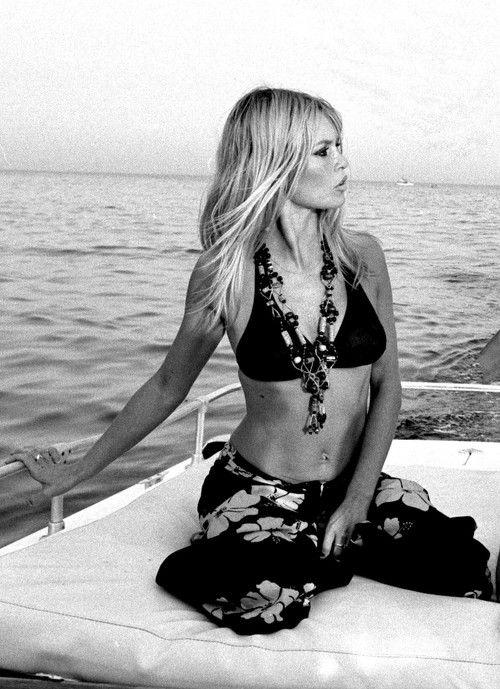 BB - TWEETED BY ASTRAEA