I continue to have to write
two
blog entries for each day due to me not being able to mention Morrissey as
AlfsButton
to the outside world. So, as my public blog of today reports the appearance of the twitter account MorrisseyParody, this unpublished version concentrates on Alf's offerings.
Morrissey was once again on twitter last night as Alf, interacting with the likes of MadAlix14, Kerry, Jesse MozFiend, GOB and Elouise (Virtuous Vamp). Here are the highlights:
In response to MadAlix asking, "are you not sozzled yet, alf?": "I know this is a usual occurrence but not tonight. I'm not Paul Gascoigne."
Morrissey then announced that he was, "Doris Stokes", so Jesse asked him to predict the future, to which he replied, "Tour." When Kerry asked, "UK tour?" Moz replied, "This is what Doris has told me."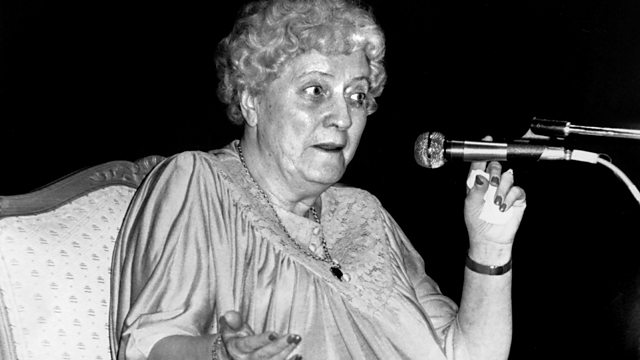 DORIS STOKES - PREDICTS A UK TOUR
As Kerry, Jesse and George Edge talked about "fuzzy peaches", Alf told them, "You guys need to write a new Carry On Film", to which Kerry responded, ""You guys"??? How American.... Can't imagine you saying that EVER", to which Alf replied, "When I start using Z's instead of S's you will know." Kerry and Jesse then bemoaned the use of the Z's in Autobiography, to which Moz replied, "I believe I have some problems. Sorry, problemz. Now I'm a young person."
I, of course, am not interacting publicly with Morrissey's Alf account, but privately, we too conversed yesterday. For my own personal record, here is our conversation:
ME: Do you wear a pendant of St Anthony?
MOZ: Yes, Rat, I do. He is the saint of lost things. I think that explains things.
ME: Yes, yes it does. Have you ever spoken about the pendant publicly?
MOZ: It has been noted in interviews. I probably bleated on about it to someone.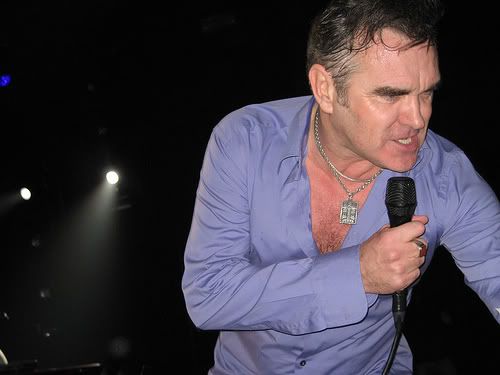 MORRISSEY IN PENDANT - WHICH I'M PRESUMING IS HIS ST ANTHONY, BUT I REALLY HAVE NO IDEA, AS I KNOW NOTHING OF THE SAINTS
MOZ: Was it you I was talking to about new UK dates? Or someone else? Actually it was Lizzy. The memory has returned.
ME: One of the first things that St Ill Moz announced was a January UK tour.
MOZ: That is the first thing I announced. Imagine if THAT was true.
ME: Nobody will remember, and my blog no longer refers to it! Genius.
MOZ: You know, I know. Is there anybody else that matters?
ME: No. I might one day let you read my un-published blog that has now been running for 3 days. It is just how my blog was in the beginning.
MOZ: Unpublished? Why, this sounds like how my autobiography could have turned out.
ME: And your diaries?
MOZ: I am the modern day Kenneth Williams. Not that there is anything modern about me.
ME: Different noses. Yours is like a boxer's.... who has lost a lot!
MOZ: Good grief. When did you get so cutting? Its like talking to a mildly indignant broken.
ME: Thank you. And now my life is full.
MOZ: Indeed. If I knew I could spread such happiness I would have given it all up years ago and moved into motivational speaking. Now, what is this about an unpublished blog? May I see it now? I will have you know that St.Illmozsworld was following the parody.
At this point, I lost wifi connection, and so our conversation came to an abrupt end. If I allow Morrissey to read these unpublished blog entries, the whole thing becomes more surreal than ever. As Grampy Charlie's Myna bird used to say, "It's a funny old world, whatever next?".
*Published October 14th 2015