On
Thursday September 15th 2011
I stumbled across a website called
MorrisseysWorldisMoz.blogspot.com
, which in turn led me to another website called
MorrisseysWorld
. It appeared that
MorrisseysWorld
was the work of the iconic genius of indie pop, Morrissey, so I began writing a blog to note the happenings. I presumed that it would only be a matter of time before Morrissey's fans and the outside world would realise what
I
had realised, that it was
indeed
Morrissey behind MorrisseysWorld, but three years later, MorrisseysWorld remains undiscovered, and I continue to blog my findings by
Following The Mozziah
.
Many times during the past three years, it has seemed that the journey may be over, but each time this happens
something
kickstarts it again. Last week, I
really
really
thought we had come to the end of the road, but a new twitter account called MorrisseyParody opened, and despite a false start, it looks as though it is about to burst into action.
On Friday, MorrisseyParody tweeted to say that there would be an announcement on Saturday at 1800hrs, but it never materialised. Yesterday, another tweet was posted as follows:
"Delayed announcement due to management issue. Rescheduled for Monday, 1800hrs UK time."
A number of people will be thinking that this is another false alarm, but my faith in parody is still devout, and I am going to stick my neck out and predict that at 1800hrs, a True to You statement will announce a UK tour in January. If I am right, then those who have mocked and laughed and said that MorrisseysWorld is a hoax, will
all
come running, admitting that they were wrong.... who am I kidding? What will
really
happen, is that they will all say it is yet
another
coincidence, because that is what they do! I'm probably wrong about a tour anyway, but let's wait and see. One thing is for sure, this journey ain't over yet; I can feel it in me bones.
MorrisseyParody also posted a number of other tweets last night; here they are:
"Hands up if you're wearing blue knickers"
"Scotland must vote YES."
"Scotland free yourself, vote YES and be yourself."
"Listen. Do you want to know a secret? Do you promise not to tell?"
MorrisseyParody then posted
The Sphinx Without a Secret
by Oscar Wilde before disappearing for the night:
Could it be that Morrissey is
our
Lady Alroy? Could it be that Morrissey created MorrisseysWorld to escape the
real
'fake' world in which he is trapped? If this
is
the case, then I for one am
most
grateful that he did. We now await the next part of this exciting story.
For the record, the MorrisseyParody account last night had it's current location showing as
Rome
, but as to whether this is true or not, it is impossible to tell.
MORRISSEYPARODY'S PROFILE PIC (AT LEAST THE SHOE SECTION, NOT THE WHOLE PHOTO) (MY THANKS TO GWO FOR IDENTIFYING THE PHOTO AS
MANCHESTER FOOTY GIRLS 1975
)
Meanwhile, Astraea yesterday returned to The Twitterdilly Arms and played a number of marvellous songs on the jukebox, and posted some great pictures. She also posted a trailer for the 1970 film Deep, which I have never heard of. I sometimes think I must live in a cave:
"Marianne singing Chords of Fame is the sound of me closing my eyes, and letting myself fall into someone's arms. And each of the following 11 songs, one by one, is a darkly sparkling jewel." - Astraea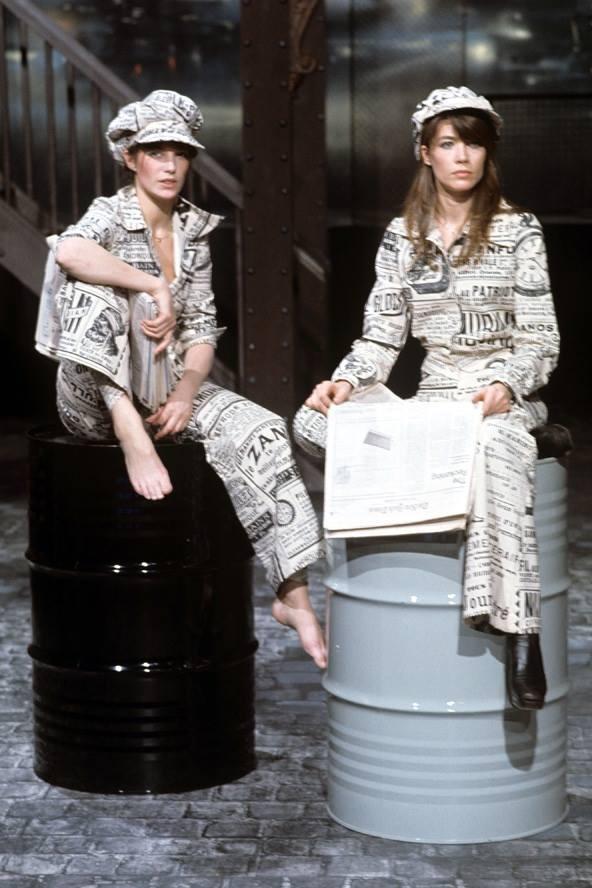 JANE BIRKIN & FRANÇOISE HARDY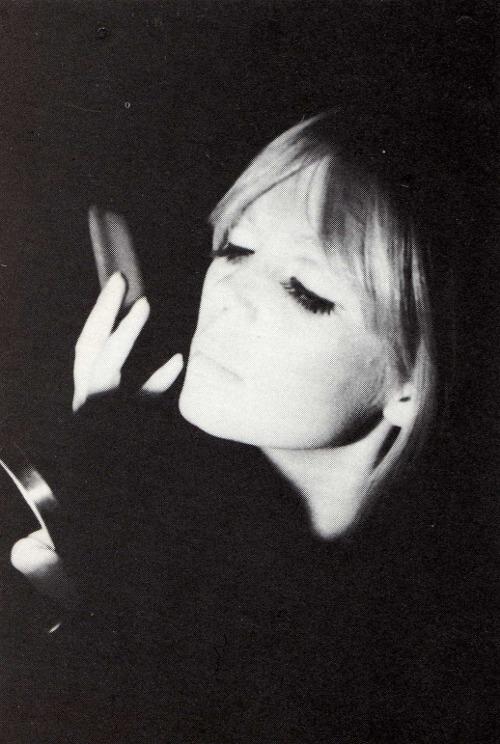 JAMES DEAN IN HIS NEW YORK APARTMENT 1955
BRIGITTE & KIRK
"Be careful with this one. You won't have seen it before. And make sure shish pipes are at the ready." - Astraea:
BRIGITTE BARDOT, SACHA DISTEL & SERGE GAINSBOURG - LA BISE AUX HIPPIES
"And another one you'll never have seen or heard of before. Consider it your midnight lesson with me tonight" - Astraea:
"C'est un hold up! Eh, Oui! C'est un HOLD UP!!!" - Astraea: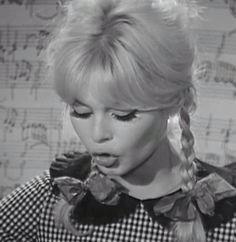 All eyes will now be peeled on the clock at 1800hrs, but will the clock on the wall make fun of us all?