So, here I am yet again writing to myself on the 'unpublished' version of FTM. I won't bother writing a blog entry to post to the outside world today, as there is nothing to say. The MorrisseyParody account has tweeted that he is NOT Morrissey, but only Father Brian, MozFiend and myself replied to the tweet. It would seem that all those who once followed the MorrisseysWorld story have now left the building. The journey really does appear to be over. Actually, perhaps I
will
write an 'official' blog entry, and I will write just that; the journey is over, but blue rose lives on.
In the meantime, and rather unexpectedly, Morrissey re-opened the AlfsButton account yesterday, but only to post messages to me in the DM box. I feel unbelievably privileged that Morrissey finds me interesting enough to want to converse with me, but unfortunately, I just
wasn't
in the right frame of mind to be any company for him yesterday. Twitter has bored me to the point of... the point of.... the point of nothingness! I currently feel numb with nothingness....... I quite like the fact that these blog entries aren't being published, it has enabled me to just treat this as my personal daily diary, without having to think about what I write. Where was I? Oh yes, boring old twitter.
If Morrissey wasn't on twitter, I would NEVER tweet again. My biggest problem with twatter, is that
everybody
seems to think that they are interesting or important, but they are NOT. Most are extremely tedious. Twitter, just like the rest of the world, is absolutely stuffed full of crashing bores. I have only ever followed Morrissey fans during these past three years, but even the common bond of Morrissey isn't enough, because when Morrissey isn't playing concerts, these tedious people resort to tweeting information about their own tedious lives, and I AM NOT INTERESTED. Tweet about Morrissey, or don't tweet at all.
Matters are not helped by the fact that I am bored bored bored, and it would appear that Morrissey is too.
Here is our limited conversation from yesterday:
ME: I really really didn't expect YOU back!
MOZ: Did you not? I only come here to talk to you. The others have bored me.
ME: I would be poor company this evening.
MOZ: Oh.
ME: I should be sacked as your court jester. You never did give me a hat with a bell. Twitter has REALLY depressed me today. It's just AWFUL! I would not use twitter if you weren't here. How did that buzz that we all used to have disappear? What went wrong? My blog told the story and yet also seems to have ruined it. On another note, I am REALLY loving Savages. Can't you ask them again?
MOZ: I am glad you are enjoying them. I do not understand why they are not EVERYWHERE.
MOZ: I am the most bored man in the history of the world. George depresses me.
ME: I have unfollowed him. They ALL bore me. YOU are the only common denominator.
MOZ: I am bored to hell. I cannot hold a conversation with these people.
ME: I bet Oct 6th just cannot arrive soon enough.
And he was gone. I awoke this morning to find this tweet in my DM box:
"A London date before the o2."
I wonder if it will be Hammersmith Apollo, although I have tweeted back to ask if it is Vinyl Boutique!
The AlfsButton account has remained open, and the lock has been taken off, which now means that everybody has access to the account and the tweets. As I write this, the account has just 33 followers, and this is despite the fact that the user name of AlfsButton clearly states, 'MORRISSEY'. I don't know why it bothers me that Morrissey's fans cannot see that it is him, but it
does
. It is just SO disappointing that they are all so blind. Oh well.
Here are the tweets of Alf's I missed from Tuesday; not including any conversations about George trying to get a press pass.... how crass :
"You don't like me but you love me. Either way you're wrong. You will miss me when I'm gone."
"Savage beast."
"I will not change and I will not be nice."
"I've many things to sell. Loneliness is one."
"It has come to the point that I could walk onto the stage dressed as a blue rose and people would still not believe."
"Are you aware, wherever you are, that you have just died?"
"Why do you come here? When you KNOW it makes things hard for me."
"And when Ricky Gervais introduces me at the 02..."
"Today's personal hero is Radcliffe Hall" (The misspelling of Radclyffe was subsequently blamed on autocorrect.)
"Gold varnish in Dublin?"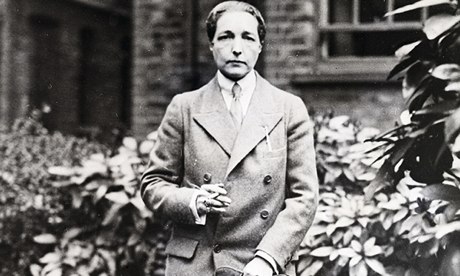 RADCLYFFE HALL
I have no idea if Morrissey will be back on twitter again, although, what else is there for any of us to do as we wait for the tour to start?
*Eventually published March 2nd 2017 - not that anyone was told....and only published because I was once again bored, and happened to stumble across it whilst rummaging through my 'draft' drawers*