MorrisseysWorld may be hanging by a thread, but the seminal artist Morrissey is once again back to full health, and will tonight be back in the one place where he has always truly felt at home; on stage.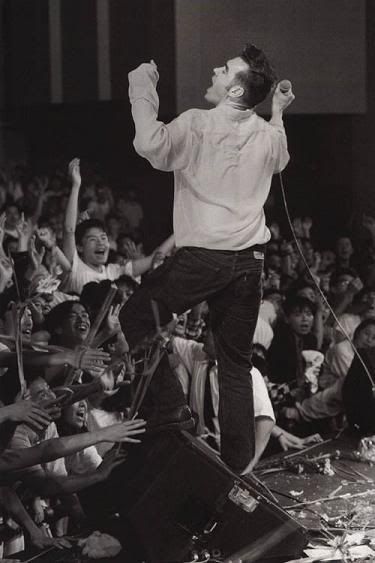 Morrissey kicks off his European tour tonight in Lisbon, and how I dearly wish I
was
there, but none of my (very few) Moz friends were available to go with me, so my own taste of the tour will have to wait.
Leading up to this tour, Morrissey has given a number of interviews in which he has used certain phrases which have a connection of sorts with the MW story. In one interview, Morrissey used the word "
phenomenal
", which is a term I often use to describe MorrisseysWorld. In another interview, Morrissey referred to "
an artificial flower
", and in an
interview with G Santoro
of Italian publication Repubblica, Morrissey has referred to his concerns regarding the upcoming film 'Steven', saying "for all they (the film makers) know I could walk with a limp", which has reminded me of a parody piece written by Broken in the comments section of FTM back in January, which featured a man with a limp. Also in the interview with Santoro, Morrissey was asked about fake twitter accounts, but he neatly side stepped the question and gave an answer about fake
Facebook
accounts. He's a sly old fox, old Mozzer.
Despite Broken assuring everybody that AlfsButton is a fraud, and that he has
nothing
to do with Morrissey or MorrisseysWorld, Alf made a return to the Twitterdilly Arms yesterday, and has made a
very
bold prediction. Here is what he has said:
"March, April, May. First."
Alf is predicting that tonight's concert will start with Staircase at the University. And if he is right? A coincidence, of course. Alf also added:
"I hope you enjoy it. Are you set for some surprises?"
Broken also returned to The Arms yesterday, but only to once again rattle on about Justin Bieber. Astraea returned too, and interestingly she has posted a Youtube clip of
Einstein on the Beach Knee Play 1 by Philip Glass
and
What Difference Does it Make by The Smiths
.
Surely
this isn't a sign that Morrissey is going to sing What Difference?
Surely
not! I mean, he
hates
the song, so he just wouldn't..... would he? It should be noted that Astraea also posted
Blow Away
and
Space Clown
by Jobriath, and I don't imagine for one minute that Moz will be singing
either
of these songs, so I am sure that What Difference Does is Make is just wishful thinking on my part.
There are no members of the BRS attending tonight's concert in Lisbon, so unfortunately we won't be seeing any roses in the audience. Former BRS member Rosy Mires will be there tonight though, so the question is, will
anything
happen during the concert that could
finally
help Rosy see what she has been missing?
I will sign off today with these questions:
1. Will Morrissey open tonight with Staircase at the University, or is this just a nonsense prediction from one of the MANY fake Morrissey's on twitter?
2. Will Girl Least Likely To, Tomorrow, Boxers and Speedway be sung on this tour, or were these predictions of Alf's
also
just nonsense?
3. Will another blue rose be accepted and worn on this tour? Both Switzerland and Dublin were hinted at by AlfsButton, but
surely
he was just a dreary fraud?
4. Will the BRS theme tune, Trouble Loves Me remain in the set?
5. Will the Savages be mentioned at the o2, and will
that
concert be introduced by Ricky Gervais, and also filmed, just as Alf predicted?
6. Will Moz have painted nails in Dublin? Another of Alf's predictions.
How could I
ever
have contemplated walking away from all this? The MorrisseysWorld story rolls on.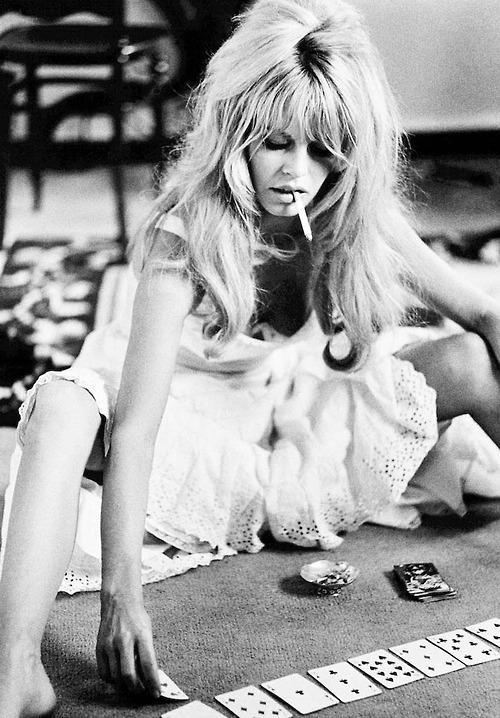 Pageviews by Countries