I haven't written a blog entry since Wednesday, and wasn't sure if I would write one again, but I have now had a couple of days to think things through, and have come to a conclusion. Here is the comment left by Broken on Wednesday which led to me not blogging:
You might as well leave. Rat was given so many opportunities to stop talking about fake OMs such as alf button - more chances than could be his rightful share, and more than OM would ever anyone else - but he chose each time to ignore OM.
OM has left and will not return. The parody pieces - all 5 pieces lovingly crafted by myself, OM, Russell and Mikey with help from Menippus - has been deleted.
The Blue Rose Society is over.
"You don't want to believe...."
Thank you for everything, those darling people who remained true.
We shared this journey together and those of us who were there will never forget.
Posted by Broken to
Following The Mozziah
at 15 October 2014 19:58
In response to Broken's comment, Marcus Markou left a comment advising me to ignore Broken and to carry on blogging, stating that the Blue Rose Society was never Broken's to own, but as usual Marcus has managed to get it wrong, because the BRS
IS
Broken's, and if Morrissey is no longer receiving blue roses on stage, then the BRS really
IS
over.
In response to Marcus's comment, came the following comment from Our Mozzer:
Marcus still hasn't figured out that Broken IS OM. Broken gets the last laugh.
Posted by Morrissey to
Following The Mozziah
at 15 October 2014 22:51
This comment was swiftly followed by another:
The end.
Posted by Morrissey to
Following The Mozziah
at 15 October 2014 22:51
Marcus tried to reply with another comment stating that he
knew
Broken and OM were the same person, also adding that Broken was just like Marcus's other character
Anon E Mouse
, but I deleted Marcus's comment on the grounds that A) It has been blatantly obvious throughout this journey that Marcus had
NO
idea that Broken & OM were the same person, B) The dreary Anon E Mouse was
nothing
like Broken, C) There is no way I was going to allow Marcus to have the last word over Morrissey. There is NO D).
Ch**k also tried to post a comment, but to quote one of the BRS members, Ch**k has been nothing more than an "abomination" throughout this journey, so I deleted her comment too. Why is it that the likes of Marcus and Ch**k state "this isn't the place for me" and yet continue to come back time and time again, wanting to have a say? Bizarre behaviour.
At the end of Thursday's concert in Milan, Morrissey once again accepted a bouquet of white chrysanthemums, and for the encore sang One Day Goodbye Will Be Farewell, which to me seemed like he was putting two fingers up at MorrisseysWorld, and it looked like the MW journey had ended once and for all, and perhaps it has; However....
This is certainly not the first time that Broken and OM have informed us that the journey is over, so I am going to leave the door open for their return. I hereby announce that neither AlfsButton, St Ill Morrissey or Fifi will
EVER
be mentioned again in this blog of mine, and if anything ever predicted by any of them happens to come true, I will not draw reference to it in any way shape or form. What is more,
NO ONE
will be allowed to leave a comment mentioning them. From here on in, FTM is a MorrisseysWorld
ONLY
zone.
The following people, who have continued to be negative towards either myself, the BRS or MorrisseysWorld are banned from leaving comment on FTM:
Girl On Bike, LizzyCatMoz, Marcus/Anon E Mouse, Ch**k/SmallBoyJokes/Someday307.
It may be that I am too late, and MW is over for good, but yesterday in those filthy old Twit Arms toilets, I shared a conversation with Astra that has led me to believe the MW story is set to continue.
Astra also made a return to the main bar of The Arms yesterday afternoon, and we had a rather amusing conversation about house guests:
ASTRA: Voltaire would pretend to faint in order to get rid of guests that bored him.
ME: When guests bore me, I simply ask them to leave. It works every time. My friends even joke about it.
ASTRA: When I used to have guests that bored me in my home, I used to be the one to leave. my friends used to joke about that.
ME: Where did you go?
ASTRA: OUT. Without saying a word. One of my best party tricks of all. My dinner parties were legendary for a time. For my disappearing trick.
ME: That is hilarious. Would you sit outside & wait for them to leave?
ASTRA: No. I would leave and not come back. Once I checked into a hotel. A few other times I walked out and went straight to Paris. I'm a creative little thing when I want to be.
ME: Why did you do that? Why not either ask them to leave or not have them around in the first place?
ASTRA: Mostly because I didn't know they would be like that in the first place. And because I don't like being asked why.
ME: Do you still have dinner guests?
ASTRA: I no longer have dinner guests that make me leave during dinner. Mainly because when I go to Paris I like to have time to pack.
ME: Is that a sign of getting old?
ASTRA: I think it's a sign of preferring to have more than just the evening dress on my back with me.
Astra also posted some great pictures: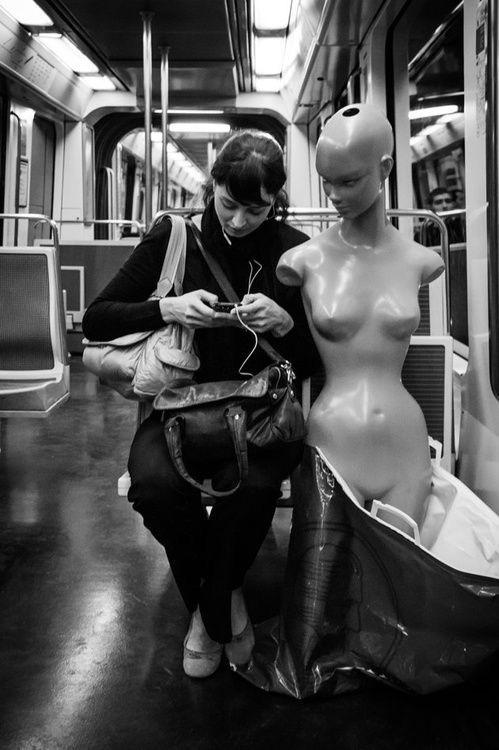 Meanwhile, Morrissey has continued on his tour of Italy, last night playing in Bologna. Once again it looked to be a fantastic night:
That is it from me, and this time I really will only return if something MorrisseysWorld related happens. I shall leave the final words to Noel Gallagher, who last week came up with this great quote about Morrissey in an interview with Jo Whiley on Radio 2:
"He's the funniest man I've ever met in my entire life. Absolutely side splitting. He's not got a good word to say about anyone - he's very cutting. He bullied Russell!" Now
that
sounds like a combination of both Our Mozzer
and
Broken!