MorrisseysWorld and the BRS remain dead, with the only sign of life being Astra, who paid a brief visit to The Arms late last night, posting pictures of Brigitte Bardot.
Morrissey played Padova yesterday, and once again, it looked a fantastic night. Morrissey is on top, top form. Not bad for a man with cancer, although of course, he is NOT a man, and he DOESN'T have cancer!
The only other news to report, is a 'non news' story, written by Felicity Thistlewaite (@felicity_journo) of the Daily Express. According to 'Fliss', "Morrissey this week made his first public appearance since announcing that he has cancer, at the Xperia Access Q Awards." Fliss went on to describe how well Moz looked, and even commented on his shiny grey suit. What Fliss obviously didn't realise, was that Morrissey was
ON STAGE IN ITALY
at the time of the awards ceremony.... WITHOUT cancer! You couldn't make this up.... and yet Fliss did, and many others do!
I would guess that Morrissey might forgive Fliss saying that he has cancer when he doesn't, and he may
also
forgive her for saying he looks like Tony Rogers of The Charlatans, but
surely
he would
NEVER
forgive her for suggesting he would wear a shiny grey suit!
THE CHARLATANS AT THE XPERIA AWARDS, INCLUDING SECOND FROM LEFT, TONY 'MORRISSEY' ROGERS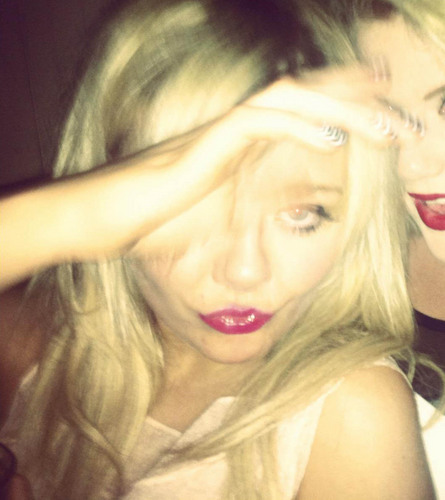 FLISS THISTLEWAITE - USLESS C**T
The Morrissey tour now moves onto Austria, where on Friday, BRS member, Inge Kersten, will attempt to bring the BlueRoseSociety back to life by presenting Morrissey with her blue rose. Will she manage to get near enough, and if she does, will Moz take and wear it? Time, as ever.