I have just stumbled across this rather interesting piece, posted on SoLow on May 14th 2011 in an article entitled
MorrisseysWorld.blogspot - true-to-you.net
. It has been posted by 'Anonymous', but signed 'Morrissey'. It is interesting to note the use of the word 'half-wit', which has recently been used by Morrissey in the song Mountjoy.
Good morning from Cheshire. What exactly is wrong with most journalists? Just as happened on the radio in recent weeks, when my views were cut and shut by a half-wit on the editing desk, so my beautifully-written newspaper article was crumpled into something resembling a bald rant about Her Maj. Here is the original letter reprinted in full, complete with editorial annotations/misrepresentations and a few choice comments of my own. Boz offered to defend me himself, of course, but bearing in mind the mess Boz made of writing a simple article on my blog last week, it will be a while before I trust him again. There is a reason I dock my guitarists a week's wages when they speak on stage...
The original letter sought to analyse two grave injustices and to demonstrate, through the use of a very clever analogy, how oppressive both the monarchy and the British legal system are.
The Queen's visit to Ireland is part of a new Palace PR campaign to re-invent the Windsors. The message from the Queen will be the same as ever: who we are born to is more important than what we achieve in life. Having achieved a great deal of success in the field of popular music with a small band known as The Smiths and a solo career spanning four decades, from the release of 'Suedehead' in 1988 to the release of 'Glamorous Glue' in 2011, I do feel well-placed to comment on this matter. Incidentally, you can still pick up 'the very best of Morrissey' on www.amazon.com for the very reasonable figure of £8.93; I don't know what that is in EUROs. And what, may I ask, have Mr Joyce and Mr Rourke achieved over a similar timescale? (edited this - not sure it adds weight to your broader argument. Interesting points, though. Bloody good value 'best of' - ed)
Similiarly, Andrew Rourke's visit to Eye Weekly last decade was part of a new rhythm section campaign to re-invent the entire history of the band formerly known as The Smiths. The message from Rourke is that pattering away on a bass guitar is just as important as writing classic pop songs, singing them beautifully and reinventing the face of popular music and pop iconography. Just as Poly Styrene trumps Kate Middleclass, so I feel Morrissey trumps Rourke. In other words, stop whining about little old me, and try actually coming up with some new music. You don't want to be a parasite for the rest of your days... (relevance? Perhaps you could write us another article about the break-up of the Smiths - ed No chance - Moz )
It should be remembered by the Irish people that as recently as the turn of the 1980s the Queen supported Margaret Thatcher by not dismissing Thatcher as she allowed hunger strikers to die at the Maze Prison, most famously Bobby Sands, who was 27 years old. As Sands starved to death in protest at being tagged a 'criminal' and not a 'political prisoner' by the Thatcher government, the Queen sat in her Palace and said nothing. If the Queen had any human feelings for the Sands family or other hunger strikers then she did not express them.
Similarly, Judge Weeks and the Queen sat idly by while I was forced to downgrade from one litre bottles of strawberry and banana 'Innocent' to those small bottles that wouldn't satisfy a bluebottle. The credit crunch has affected us all, you know... The Queen, as head of state, ought to apologise for both miscarriages of justice. Sands and Morrissey, Sands and Morrissey. Has a ring to it. By the way, I notice Old Weeksy is at it again: http://www.timesonline.co.uk/tol/new...icle588551.ece Only at least this time the old duffer is awarding some millionaire's assets to a legitimate charity - Old Joyce may well be a charity case, but that's not quite the same thing, is it? (interesting points all, but libel issues arise, sorry Morrissey - ed )
Not only did the old sow (steady on - ed - true, the pig is a noble animal - moz) preside over the Sands tragedy and the Morrissey catastrophe, but The Queen only went and gave an OBE to a broadcaster I know well who cannot even speak properly, whose identity I shall protect here for legal reasons. He enjoys the odd visit to www.online-strip-poker.com ,he has not a jot of wit or imagination and, frankly, possesses no discernable talent. Imagine that: a former BBC TV presenter who once drew a seven figure salary, and who dresses like a visually impaired traffic warden, receiving an OBE. And for a lifetime of blood, sweat and tears shed in the never-ending quest for lyrical and vocal perfection by the singer from the Smiths? Oh, nothing. But forget about little, old me. It seems EMI already have... (sorry, would be better in the autobiography, I think - ed.)
The full meaning of the Smiths is, like the Queen herself, a complete mystery to most people. It is protected from any investigations by ridiculous stories of trivia, urban myths re: sackings of bassists with postcards under the windscreen wiper, and on-again-off-again accusations of racism with no basis in fact. The most revealing statement came from The NME last millenium, when they warned that any British people carrying Morrissey placards who are "seen in the vicinity of the NME offices" would be pointed at and laughed at. This means that any political dissent in England is silenced in order to protect Joyce/the NME, which in itself goes against every principle of democracy. Honestly, it's a farce, really. But then what do you expect in a country where judges are able to get drunk before passing down judgments and can make over 50 mistakes in a judgment without being held to account? And yet if little Mozza goes out and makes the odd mistake, one never hears the end of it... Still, that's the gutter press for you. By the way, no offence intended to the nice chaps at www.hotpress.com... (I beg your pardon? - ed)
The very existence of the former members of the Smiths and their now enormous families – many members of which are now supported by the British taxpayer whether the British taxpayer likes it or not – is entirely against any notion of democracy, and is against freedom of speech. For a broad historical view of what the Smiths is, examine Gaddafi or Mubarak, and see if you can spot any difference. Like those leaders, I have been persecuted within an inch of my life, and all because of bloody democracy and rule of law. But ask Weeks why he did what he did - go on.
You won't be able to.
The Queen also has the power to give back the six counties to the Irish people, allowing Ireland to be a nation once again, as well as the legal right to overturn Judge Weeks' verdict. The fact that she has not done so is Fascism in full flow. What else could it be? Name one other European country that is controlled by its neighbour? And when you're done, try naming another lead singer who has been forced to hand over cash to his former drummer in what amounts to a shabby show trial. As a poet once said, 'Sorrow Will Come in the End...' (removed the Smiths references - sounds good overall - sorry I had to remove so much. Still reads nicely - ed. )
MORRISSEY
Morrissey's note: **It still reads nicely? Next time you want a 'celebrity article' edited to within a hair's breadth of its life and sucked dry of all wit, imagination and intrigue, I would suggest you approach Alan Titchmarsh. As for your suggestions about what to include in my autobiography, I must say I'm surprised. I had been under the impression you were, in fact, the editor of a no-marks publication that will publish any old celebrity article, rather than 'poet of a generation,' pop star and author recently approached by Faber. My mistake.
Hilarious
..... and
NOTHING
WHATSOEVER
to do with Morrissey, of course! It is worth reading the whole of the SoLow article, not only for the other quotes posted from the MorrisseysWorld blog, but as a reminder of why MorrisseysWorld was missed by the masses. The SoLow article received
very little
attention back in May 2011, which is probably why so few people picked-up on MorrisseysWorld. Here are a few of the MW quotes which were posted by SoLowers in the comments section.
HOW
did they fail to realise that what they were reading was actually the work of Morrissey? In fairness, it would appear that one or two of them actually
did
seem to think that it was the work of Morrissey, so
something
or
someone
must have put the off at a later date. Or perhaps those one or two are BRS members.
"A lot of people reckon old Moz is a hard man to please but I beg to differ. For example, during the sessions for Your Gonna Need Someone On You're Side, we were experiencing technical glitches with the guitar sound. Ronson frowned and tapped the sound desk. mozza didn't get agitated. He came over to me and Al and said, "Boz take as long as you need. We only have eleven more songs to do. Oh and remember, if I wanted Shostakovich, I wouldn't have hired the Polecats.'
The man just has a way of making everyone around him feel at ease.
signed
Boz Boorer"
And another:
2009 tour some excerpts;
Note to self: remember to consult private physician Re: snoring/sleep apnoea. Oh dear, I hope I'm not dying. Incidentally, my record contract ended a few days ago. Consider signing on for NI stamp purposes
-----------
Still, kewpie correctly noted Alexandra Palace was particularly good:
"One of the best gigs in 2009 (Score:3, Interesting)"
-------------
A man of my stature playing a venue called 'The Oasis Leisure Centre?' I think not. Anyway, according to 'TV Quick,' there's a good documentary tonight on 'natural animals.' I had a bit of a cough so I struggled to vocalise and ended up collapsing. Got a nice room in the local hospital, which certainly helped cut costs on this tour. Watched myself collapsing on the news. Dear God, that shirt looks awful. Note to self: consider 'Dear God that Shirt Looks Awful' as amusing song title for next album, in case I'm struggling. Nice post-modern connotations. ****return to this thought in 2010. Note to self: iron shirts for rest of tour (and tuck them in if poss.).
The hospital food was a nightmare. Thankfully, Boz delivered me some gourmet vegetarian cuisine after a taxi ride to London and back. 3 am - shared the food with Boz and played 'OXO' before retiring. I've beaten Boz 17 times in a row now. I hope he's not letting me win.
26 Oct 2009
I still have a cough. *coughs* Yep, I'll have to cancel Bournemouth.
Meanwhile, in the
real
world of Morrissey, he has put on two shows over the weekend, firstly in Lund Sweden, and then in Copenhagen Denmark. In Lund, Morrissey sang Scandinavia, but unfortunately no-one has loaded it onto Youtube. Trouble Loves Me has also not been loaded from either concert. The rendition of Asleep in Lund was just incredible, with the audience playing their part by keeping completely silent throughout. So often there are idiots whooping and shouting, but to hear it sung with complete hush was spine tingling.
MORRISSEY IN COPENHAGEN WITH MARACAS
There are also two new stage back-drops; 1960s footballer Johnny Morrissey (I'm presuming no relation), and American comedian Dick Gregory: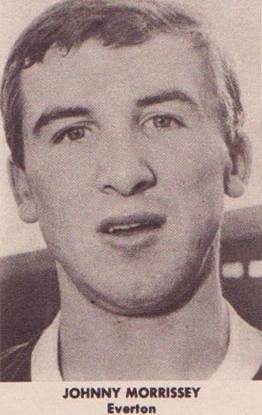 Also in the
real
world of Morrissey, a poem about Moz, written by Damien Dempsey, has been posted on True-To-You:
ORDINARY POEM BY AN ORDINARY MAN FOR THE POET MORRISSEY

Morrissey,one of the greatest poets of any century

i sometimes reckon i'd rather a frontal lobe lobotomy

than be cursed with a brain of such searing primed lyrical monumental pain

for i have sorely realized that to overtly analyze and incessantly scrutinize

entices demons to set up camp in the cranium

yet steven pat ventures into these very camps

looks these terrors up and down with a magnificent frown

and bursts into sublime siren song

seduces them by the flickering firelight

then lies in their araby tents with them all night long

dreaming of an even more malevolent camp to come

then at dawn sneaks away before they ready the cage

back to the studio,then stage

and with lust loathing and rage

sings their praise as they weep for his absence

through this maze of apathy this sage soldiers on gallantly through the storm

gracefully,forcefully,valiantly, i think he's rubbing off on me

this damned elusive Morrissey
As GirlWithout has noted on twitter, Dempsey's final line is similar to "that damned elusive Pimpernel", from Emma Orczy's Scarlet Pimpernel. The Scarlet Pimpernel character was named after a small flower, and was a "hero with a secret identity"...... just like our very own hero, Blue Rose, with his secret internet identity.
Tonight Morrissey plays in Gothenburg, and both Kerry Action and Hoarsley Cry will be in attendance, so perhaps a member of the BRS will
at last
get a blue rose to
our
elusive Blue Rose on this leg of his tour; although I don't even know if the girls are
taking
a rose. Surely they too haven't given up on Morrissey's request for a blue rose? Time, as ever....
Also, on the subject of Morrissey... well what other subject's are there?.... Noel Gallagher has been talking about him again, and has mentioned how he was in a bar in LA with him, when Morrissey whipped out his own mix-cd, and had the bar owner put it on. Noel mentions that one of the songs on cd by Brian Protheroe, inspired him to write a song, but what he doesn't say is which song. I'm thinking Fly Now, but what would I know!
And finally, although I didn't write anything over the weekend, this little blog of mine still received seven hits from Denmark, so
someone
over there read it. Perhaps it was Prince Hamlet!
*Goes off muttering* They seek him here, they seek him there
Pageviews by Countries
TWITTERDILLY CHART (Not broadcast, and not one person tweeted to ask where it was!)
*It should be noted that Trouble Loves Me is absent due to no-one having posted it on Youtube. Scandinavia was also sung in Lund, but again, was not filmed.
1.
ASLEEP/EVERYDAY IS LIKE SUNDAY (LIVE IN LUND 2014)
- MORRISSEY (NEW ENTRY): https://www.youtube.com/watch?v=4zjnSce6AJE
2.
SPEEDWAY (+SNIPPET OF SMILER WITH KNIFE) (LIVE IN HANNOVER & LUND 2014)
- MORRISSEY (NEW ENTRY): https://www.youtube.com/watch?v=rVsWgyQrAjk (Hannover) + https://www.youtube.com/watch?v=F0iSKn2oDck (Lund)
3.
SUEDEHEAD (LIVE IN LUND & HANNOVER 2014)
- MORRISSEY (NEW ENTRY): https://www.youtube.com/watch?v=C0fxrXnlWw4&list=UUpSZjuiNmvVXQ_Ud8RGBZmQ (Lund) + https://www.youtube.com/watch?v=Hnx1vI272bw (Hannover)
4.
YES, I AM BLIND (LIVE IN COPENHAGEN 2014)
- MORRISSEY (NEW ENTRY): https://www.youtube.com/watch?v=Tn9dlxm1jvc
5.
KISS ME A LOT (LIVE IN HANNOVER 2014)
- MORRISSEY (NEW ENTRY): https://www.youtube.com/watch?v=4pqspkGHCn4
6.
STAIRCASE AT THE UNIVERSITY (LIVE IN HANNOVER 2014)
- MORRISSEY (NEW ENTRY): https://www.youtube.com/watch?v=FaridLOX4iE
7.
THE BULLFIGHTER DIES (LIVE IN HANNOVER 2014)
- MORRISSEY (NEW ENTRY): https://www.youtube.com/watch?v=dHeB-u98BmU
8.
ONE OF OUR OWN (LIVE IN HANNOVER & COPENHAGEN 2014)
- MORRISSEY (NEW ENTRY): https://www.youtube.com/watch?v=x-ciyxt-Kvc (Hannover) + https://www.youtube.com/watch?v=GuQ83F7ccaM (Copenhagen)
9.
WORLD PEACE IS NONE OF YOUR BUSINESS (LIVE IN HANNOVER 2014)
- MORRISSEY (NEW ENTRY): https://www.youtube.com/watch?v=pFwD2ycW2Lk
10.
HOW SOON IS NOW? (LIVE IN HANNOVER 2014)
- MORRISSEY (NEW ENTRY): https://www.youtube.com/watch?v=7iI_j_TVcbA
11.
THE QUEEN IS DEAD (LIVE IN HANNOVER & LUND 2014)
- MORRISSEY (NEW ENTRY): https://www.youtube.com/watch?v=fG1UBuDy-Ac (Hannover) + http://www.youtube.com/watch?v=xdx8LgGUtHw (Lund)
12.
THERE IS A LIGHT THAT NEVER GOES OUT (LIVE IN CHILE 2012)
- MORRISSEY (RE-ENTRY): https://www.youtube.com/watch?v=AaIiHcU7C7s
13.
YOU ONLY YOU
- RITA PAVONE (UP 11 ): https://www.youtube.com/watch?v=-1BDctctGjc
14.
ENSEMBLE
- MIREILLE MATHIEU (NEW ENTRY): https://www.youtube.com/watch?v=x9u85YaEIJo
15.
NEAT NEAT NEAT
- THE DAMNED (NEW ENTRY)