It has once again been a very quiet week in The Twitterdilly Arms. None of the old regulars such as EARS, Heather, JG etc seem to frequent any more, but I guess that's because MorrisseysWorld is, to all intents and purposes, dead.... and yet a slight pulse can still be heard, lightly beating somewhere.
There were a couple of brief visits to The Arms from Broken during the week, but he didn't stay long, and offered very little other than the usual Bieber lusting. The fraudulent Alf's Button also made a couple of visits, but I stopped writing about Alf after Astra's comment last October:
It was of course Astra who introduced Alf's Button to the masses, but it was obviously just a cruel trick..... although that mention of the Savages allegedly turning down Morrissey's offer of supporting him will always play on my mind.
JEHN BETH - LEAD SINGER OF SAVAGES RELAXING IN NEW YORK JAN 2015
Back in the real world of Morrissey, Buffy Sainte-Marie has been confirmed as the support act for five of the UK concerts, but unfortunately not the one that I will be attending. With the exception of
He's a Keeper of the Fire
, I have not really been aware of Buffy's songs, and until I looked her up this week in Mozipedia, I had
no idea
that a number of Buffy's song titles had been inspirations for Morrissey song titles; such as the superb
Suffer The Little Children
and
Better To Find Out For Yourself
, whilst
You're Gonna Need Somebody On Your Bond
is very obviously where
You're Gonna Need Someone On Your Side
comes from. Morrissey must be absolutely thrilled to have bagged Buffy.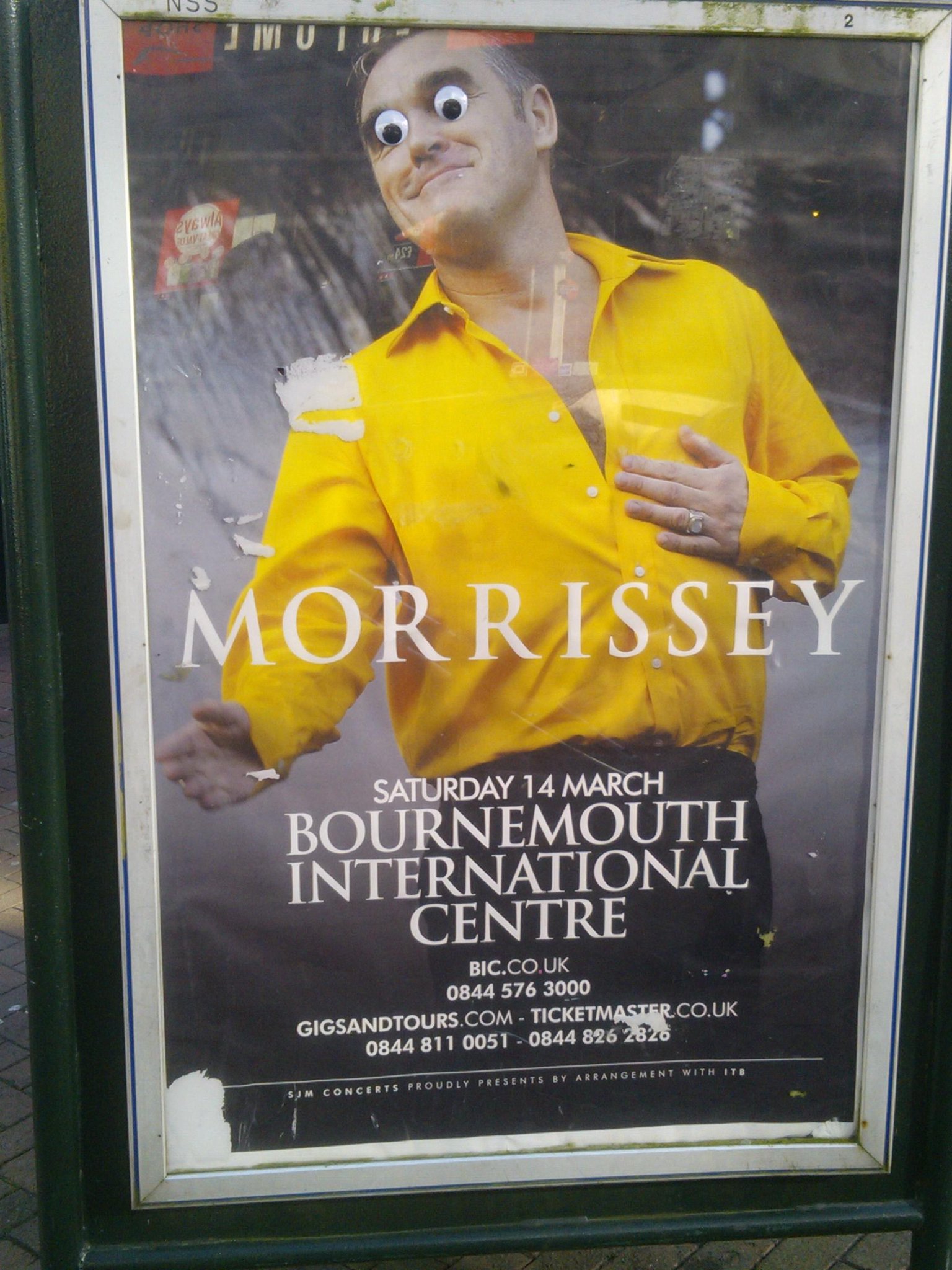 The only other things to mention are: A) Morrissey was this week seen at a Billy Idol concert in LA, B) the next round of concerts start in just 17 days and C) a new anti-fur video has also been posted on TTY; which is so stomach turningly graphic, that if it is used as concert footage, could see the arenas knee deep in vomit! There is NO D).
I once again find myself wondering why I am still here. It is time to close down my Twatter account again, and I shall only return to blogging and tweeting if Our Mozzer returns.
Goodnight.