Morrissey's US tour has come to and end (although the band are in California for three dates at the end of August), with the climax coming on Saturday in San Jose - and there were yet
MORE
'coincidences' for us MorrisseysWorlders', although to the average man in the street - or Mozzer fan outside The Twitterdilly Arms - the 'coincidences' will have gone completely unnoticed.
Last Friday, longtime MorrisseysWorlder and giver of the blue rose in Salt Lake City, Jaz, tweeted the following lyrics from the song
Harsh Truth of the Camera Eye
:
"I don't want to be judged anymore. I don't want to be judged, I would sooner be loved. I would sooner be just blindly loved"
On Saturday night in San Jose, before launching into Kiss Me A Lot, Morrissey rather incredibly sang these words a cappella :
"You see, I don't want to be judged anymore, I would sooner be blindly loved."
As coincidences go, this one is
HUGE
. Of all the Moz lyrics, on all the twitter feeds, in all the world, he chooses one posted by a MorrisseysWorlder who just so happens to be the only person he has accepted a blue rose from in 2015. You couldn't make this up!
MORRISSEY ACCEPTING JAZ'S BLUE ROSE IN SALT LAKE CITY - JULY 18TH
Of course the previous two blue roses that Morrissey accepted (Hollywood High 2013 and Santa Ana 2014) had been given to him by Vulgar Angie's young friend, Devan, and who just so happened to be invited up onto the stage at San Jose for the encore? Yep, Devan!
And on the subject of Devan, or actually Devon to be precise, Morrissey has announced that he will be playing a concert in Plymouth on September 15th.
Before the official announcement had been made, Mademoiselle Fifi posted a video on Twitter of
I Know It's Over
(live in Plymouth 2011). When the official announcement came, I took to Twitter to inform Fifi that she must be a soothsayer. Fifi replied, "I'll go for coincidence. I can hardly see my own hand without glasses, how could I see the future?"
I have subsequently been informed by Orange Chuck that the Plymouth concert had already been announced by Gigs & Tours
before
Fifi tweeted her song, so it would appear that it was neither a coincidence nor a sooth say; merely some old French bird in The Twit Arms playing the jukebox!
However, there is a couple of
other
'coincidences' to mention before I sign off, and they both centre around Kerry 'The Spirit' Messenger (formerly Kerry 'Action' Richards). Kerry has written on the splinter group blog,
The World of Moz
, that on July 21st she was in the long forgotten
MW Chatroom
and allegedly got into a conversation with Our Mozzer, who asked her (along with Orange Chuck and Marianne Tearful (@sadglamour)) which shirt he should wear that night. Kerry asked for the shiny one that Morrissey wore on the Fallon show, and although Morrissey didn't subsequently wear that particular shirt on the night of July 21st, he
DID
wear it for the final concert in San Jose on Saturday.
The splinter group quite often come up with some pretty flimsy coincidences, but to me, this one has substance.
SAN JOSE
FALLON SHOW
The other 'Kerry coincidence' involves the
TTY announcement about the Plymouth concert
. In the announcement, it states that Plymouth Pavilions has a capacity of 3400. The official capacity is 4000, and
NOWHERE
does it state that it is 3400. Now, most people would consider this a mistake on TTY's part, but Morrissey doesn't usually bother stating a capacity when announcing a concert, so why bother this time - especially when he then gets it wrong! The reason is, it is yet
ANOTHER
sign. Kerry often uses the numbers 3 and 4 when talking to Astra on Twitter. It would appear that Morrissey has used these two numbers and followed them with an '00'. It would appear that Moz seems to like Kerry - perhaps he admires her spirit.... drinking!
There is one other
possible
coincidence to report. According to Marianne Tearful, at the concert in Seattle, Morrissey was offered some gladioli, but he told the person offering them, "I can't accept these". As Morrissey has recently accepted other flowers, other than roses, I personally don't think that this is a reference to our little gang, and is more likely a reference to the fact that Morrissey no longer accepts gladioli, but you never know.
Moving on from coincidences, apart from the chatroom, the only other part of the original MorrisseysWorld blogsite that still remains is the '
active board
', but the only person who seems to use it is Manc lad, who has religiously kept the tour dates and set lists going. It is a shame that this part of the MW blog never took off, but I guess with the main blog gone, it didn't stand a chance.
MANC LAD - ACTIVE
So with the tour now over, we turn our attentions back to the promised parody piece, that is supposedly going to be written by Our Mozzer, Broken, Russell & Mikey B. The outcome of the recent vote has resulted in MorrisseysWorlders wanting to see OM, Broken, Boz and Astra featured in the parody, although Mam was also a popular choice, coming in 5th. Surely the parody will contain a reference to the fact that there were
NO
cancellations on this US tour, which would suggest OM is losing his 'unique otherness'.
I meanwhile have arrived in London for a few days, which I will spend watching some cricket at Lords, watching
Rustle Brand at the National Theatre
, and hopefully visiting Vinyl Boutique.... if it's open!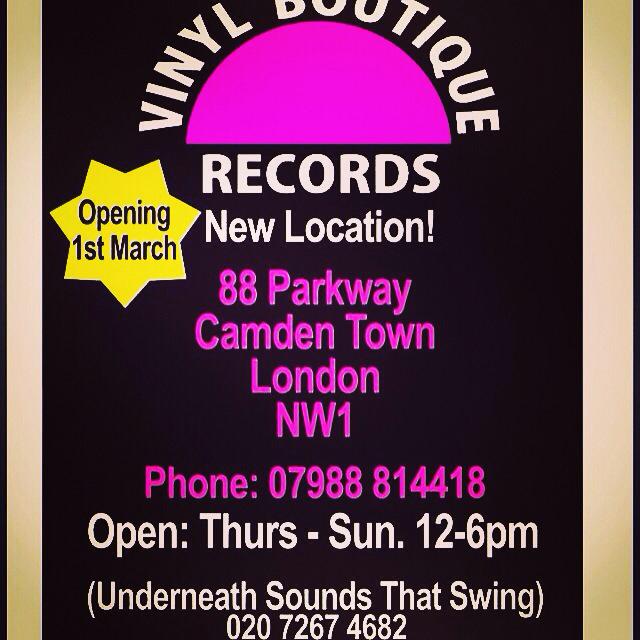 And finally, did I mention that Morrissey announced in Seattle that he was going to sing
What Difference Does It Make?
? Well he was just teasing, and instead he sang
Stop Me If You Think That You've Heard This One Before
.
What Difference
remains one of my all time favourite Moz songs, and I dearly hope that one day Morrissey actually
will
sing it live, although from what he told me in that
'fake' interview of 2012
, I guess it is unlikely.
Right, I am off to buy a hat to wear to the cricket.
*Goes off singing* All men have secrets and here is mine, so let it be known, for we have been through hell and high tide