Following the Bitte Bitte Bitte of Frankfurt, Morrissey entered the stage in Cologne and greeted his audience with a, "kunst, kunst, kunst", which is German for art, art, art, but of course that was
NOT
why Morrissey said it. I was instantly reminded of the
Three Lions '98 video
, which features a set of England fans playing football against a group of German fans in a car park, and the German fans ALL (bar one) have the name Kuntz on the back of their shirts - is it
just
us English who have this ridiculously childish, and incredibly funny, sense of humour?
Reader Meet Author remained in the set last night, and although there is no Youtube footage yet, footage of it from Wednesday has appeared:
An a cappella snippet of Françoise Hardy's I Will Change My Life was sung just before The Queen is Dead at the encore. This Hardy song also featured during the
Speedway pause in Paris last year
.
Once again there was no sign of You'll be Gone in Cologne, but I have managed to find a clip of the three times aborted attempt to play the song in Paris, and it would appear that Moz came in too high on the first two attempts, and then lost the will. I feel we may have now lost the song forever. Aggghhh:
There is virtually ZERO Youtube footage from Cologne, except for
The World is Full of Crashing Bores with Moz also explaining about trying to learn German
. There has been no word from the fruit, so as to whether she managed to get a blue rose to Moz or not, is unknown at this stage.
Tonight Morrissey will be appearing on the TV show,
Chatty Man
, having already recorded it when in London last week.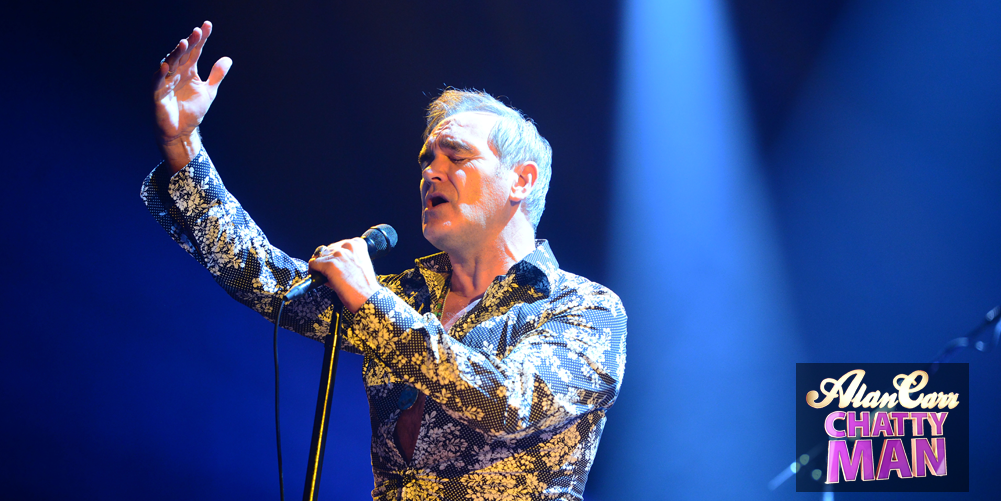 Meanwhile, the tour party moves on to Lausanne, where on Sunday, Moz will be playing in front of his home town, although Lausanne is about as synonymous with Morrissey as Guildford is with Zola Budd.
I continue to slowly pour my way through List of the Lost, and last night I was drawn to Morrissey's description of youth on pages 7 & 8:
"on these days that seem like nothing yet might have great meaning in years to come"
"None can be patient enough to let life take its course as the years creep upon us like energy thieves, and to be twenty years old has no vague importance to those who find themselves in such infancy, for time a-plenty to waste, and indeed to enjoy wasting."
"Somewhere alone within the hole of the soul it is known that the page is already turning, and the future is a time when you will only watch. Fully present in today, you will make the most of yourself as you dig deep to bring out whatever will save you, for isn't it true that we have within us everything that we seek outside, from others?"
I decided to try and enlighten the
permanently embarrassed one
from The Guardian this morning, by sending him a link to my
Virginia Woolf piece of yesterday
. I was of course wasting my time, with him stating, "It doesn't matter what inspired the novel. Or whether it is unconventional. It is a piece of crap." The poor chap, having made his bed, is now bedridden forever. Maybe one day he will see it differently. He was at least good enough to re-tweet my link, although so far, yesterday's piece has received fewer hits than any other entry this week, so I don't think he has much pull!
That will do for today. I shall next return when there is either
ANOTHER
'coincidence' relating to the BRS, or when that promised parody piece appears. I wonder what happened to that
treat we were promised
in early August?