The BRS Chairman once again paid a visit to The Twitterdilly Arms yesterday evening, arriving at 9.15pm and leaving just before 10.30. I wasn't around at the time, but saw the tweets just before I went to bed. Most were interactions with random twitter users. I guess he must have searched 'Morrissey'! Here are the highlights:
I'm holding conversations in the toilet. Those who are in the know can find me.
In response to @LemonbeatsCHNL tweeting a picture of Morrissey and Franz Ferdinand
@LemonbeatsCHNL The three at the back just stumbled through on their way to their Saturday job at Tesco.
In response to @bbceastenders tweeting a picture of Roxy
@bbceastenders She looks like her Botox operation has gone wrong.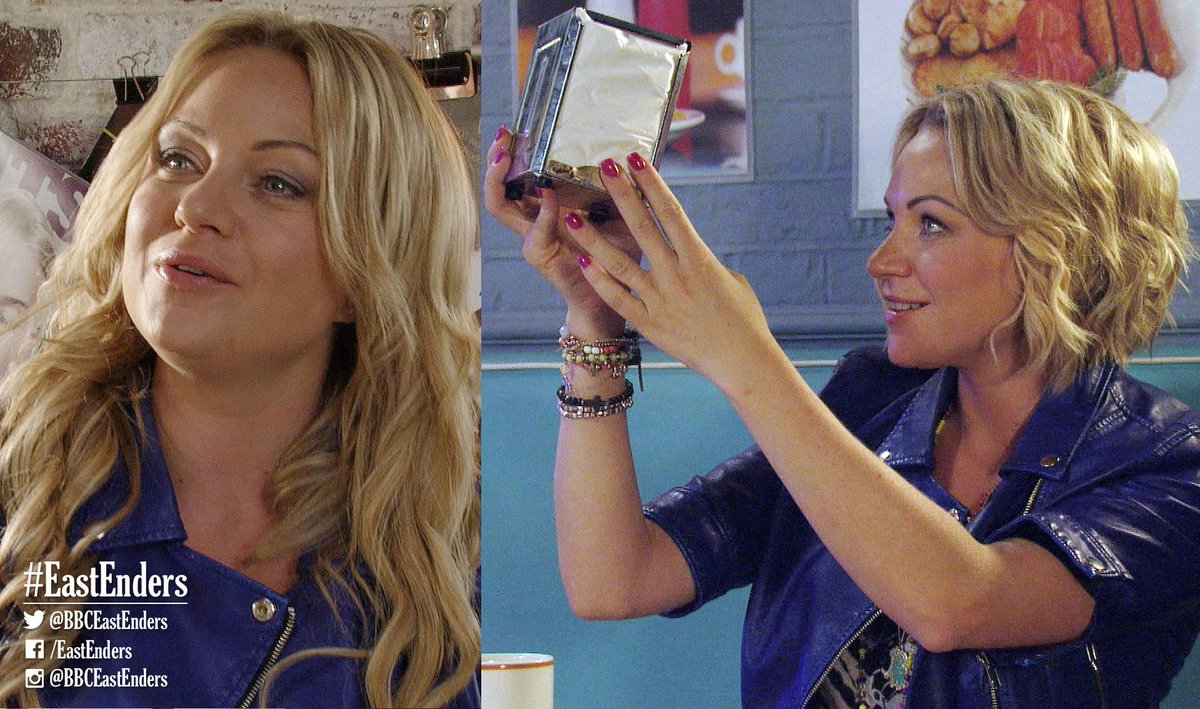 I think my life would have been different if I discovered sex at my teenage years instead of back bedroom despair.
FRANK (@EnoughSari): Would it be better?
@EnoughSari There is no possible way of knowing. I could have ended up like a macho man from mudchester.
FRANK: True. I prefer you the way you are now.
@EnoughSari But I AM a macho man from mudchester.
MACHO MAN FROM MUDCHESTER
@strictlymagsy: What's wrong with back bedroom?
@strictlymagsy Where does one begin?
So my 201 followers allow me to introduce myself. I am Jason Donovan and this is my new show. It's on for 6 hours and the doors are locked.
@veryvary: I am Brenda Gold. I have nothing to show and my doors are locked forever.
@veryvary Finally someone that understands my adolescence
@MadAlix14: @BRSChairman Q&A, Jason?
@MadAlix14 No questions about Kylie or Neighbours
(Ed - another pant-wetting beauty from OM!)
JASON - WITH KYLIE IN NEIGHBOURS
MORRISSEY - WITH MARR IN SMITHS
@RetroClicksVint: Hello, my name is Nikki. Are you an actor? Love your Glam shot! (Ed -
the picture of Lypsinka
)
@RetroClicksVint I once played a very thin man on a British spin off show. Watched by a grand total of four people. One of them died during
@Retro: You are funny, are you in America?
@RetroClicksVint One is touring Eastern Europe with my successful band. Although shortly I shall retire. I will have spare time.
@Retro: What kind of music do you play? I just discovered Steve Strange & Blitz, this is all very new for me.
@RetroClicksVint Jobriath cover band.
JOBRIATH COVER BAND
@TJosida: Sex is part of life
@TJosida It's never part of mine.
@TJosida: Why? It's not important?
@TJosida Nobody ever responded to my postcards
@AndyWaind: You can buy World Peace for a fiver on eBay
@AndyWaind People no longer value art.
The thin man tweet had me in stitches, and reminded me of Morrissey's bit part in South, a Brookside spin-off in 1988. I was a massive Brookside fan, and was gutted when the programme was axed; although it had certainly lost a certain something after Anna Friel left.
ANNA FRIEL - I'VE ALWAYS BEEN A SUCKER FOR ANYONE WITH A CHIN DESIGNED FOR SNOOKER
This morning I looked to see if I could find the video of Morrissey in South, and my internet searching led me to a
piece written earlier this year by the actress Justine Kerrigan
, who played Tracy Corkhill in the programme, and appeared in Morrissey's very short scene. In Justine's piece she writes,
"Another highlight was meeting Morrissey when filming a soap bubble for Thames called South. I had already met Morrissey at a Brookside party as he was a genuine fan. He sat me on his knee and bought me twenty Benson and Hedges from the ciggie machine. He is a fabulous man, quite shy and a gentleman with a lovely soul."
<
My research this morning also led me to a report that the actor
Sean McKee, who played Jamie Henderson in Brookside/South), died this summer
.
The BRS Chairman has made a couple of VERY brief appearances in The Arms today, initially at lunchtime, and then again at 4pm. At lunchtime he tweeted,
"So I see the producers of QI have replaced one annoying fat man with another."
This tweet was in response to today's news that
Stephen Fry has stepped down as QI presenter
and been replaced by Sandy Toksvig!!!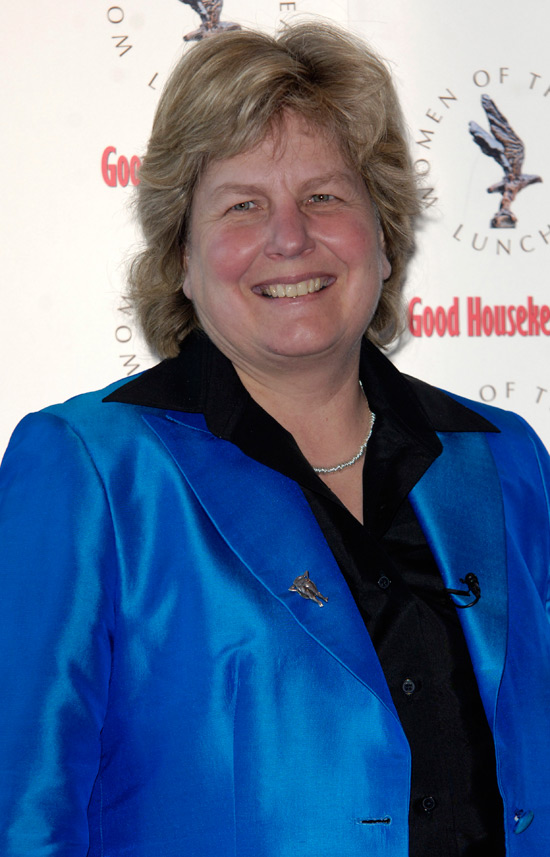 TOGSVIG - SOMETHING MUCH BIGGER AND BETTER THAN, A MAN
I replied to the QI tweet by posting, "@BRSChairman Another winner! You should take up tweeting full-time. I'd pay for this entertainment... although not £65 for an hour & a half."
When BC returned at 4pm, he replied,
"@TheRatsBack That's the going rate. I'm not Paul Daniels you know."
PAUL DANIELS - MAGIC!
All the recent activity in The Arms from OM/BC has been a delight, and for him to STILL only have 211 followers is criminal - especially as the aforementioned Paul Daniels has over 54,000!
Fifi hasn't been around much lately, although yesterday she left a photo in the Twit Arms toilets, with a note saying,
"Françoise on stage."
It would appear to be a copy of Françoise Hardy's EP, La Maison ou j'ai grandi, although I have no idea as to which concert the photo is from. I initially thought it might be from Budapest, when
Moz was given a record/cd at the end of FOTG
, but Matt Walker is wearing a different coloured shirt, so it isn't from Bucharest. A mystery.
It has been reported that
Gregory Andrews of the Australian government, has written to both Morrissey and Brigitte Bardot
regarding their opposition to the Aussie governments decision to kill 2 million cats. Mr Andrews has apparently written, "I would like to commend you for your commitment to, and advocacy for, animals and their welfare, however, feral cats are an invasive species responsible for the extinction of at least 27 Australian mammals, such as the lesser bilby, desert bandicoot and large-eared hopping-mouse. We don't want to lose any more species like these."
I would imagine that Morrissey's reply will include something like this, "human beings are an invasive species responsible for the extinction of at least
322 animals
, such as the Tasmanian Tiger, the dwarf emu and the white throated pigeon, which were under the Australian watch. When does the culling of the human killers begin?"
THE TASMANIAN TIGER - HUNTED TO EXTINCTION
And finally, I reported on Sunday (
Day 1491
), that The BRS Chairman's last tweet of the day was,
"Death is certain so why waste time?"
I presumed that the Chairman was just reflecting on the uselessness of it all, as he often does, but Kerry the Cocktail has realised that it was a sign. A
HUGE
sign. In the song Action is My Middle Name, the lyrics are, "I can't waste time any more, everybody has a date with an undertaker" - On Monday, Morrissey sang Action is My Middle Name for the first time on this tour! A coincidence, of course!
*Goes off singing* Tongue against tongue and we've only just begun.
FOOT NOTE:
Having watched various pieces of Youtube footage, I have discovered that the Françoise record is from Monday night's concert in Slovenia. It must have been handed over during Reader Meets Author, although there is no footage of the handover. The record was not on stage during
You Have Killed Me
, but is evident during
Oboe Concerto
.