Whilst I was away without my laptop, I was unable to write a blog, but am now able to offer the following:
DAY 1499 - MONDAY OCTOBER 19TH
Our Mozzer paid a visit to The Twitterdilly Arms as @BRSChairman just after 11am and responded to a tweeter called Bonnie Estridge (@Scribetta); who had stated that
OM's tweet of October 11th about Ainsley Harriott
was a "horrible thing to say", by telling her,
"Not as horrible as having Ainsley as your father I imagine."
This response really riled Bonnie, who replied, "wow you really are a nasty piece of work (whoever you are) and I don't say these things lightly", to which M retorted,
"I've never worked in my life let alone become work. I would rather produce art than become art as someone once mused."
OUR MUSER
OM's only other contribution to twitter on Monday morning was to state,
"my allotment has closed."
He reappeared briefly at midnight to tweet,
"It's an addiction. It's an addiction. It's an addiction."
Well, we all know that!
Astra also put in a couple of appearances, firstly joining in with the Ainsley Harriott conversation, by tweeting old Bonnie to say,
"Not that I ws part of this conversation, but you make fun of Take That's dad dancing. I don't take THAT lightly. Next you'll be tweeting that you don't like Shania Twain's leather chaps. Or her music."
Astra later posted BB pics (Bardot not Boorer!)
When Marcus the Greek asked Astra where she found all her BB pics, she replied,
"They're thrown at me. I always request that my tips at the go-go dancing bar be given to me in the form of Brigitte."
The conversation continued:
MARCUS: It's a beautiful but tragic image. Can you be saved from the Go Go Bar? The men there are not long term prospects.
ASTRA:
Can anyone be saved from that which doesn't exist? Probably. And from that which does? Probably not quite as easily.
MARCUS: Consider yourself saved from the loveless Go Go Bar...
ASTRA:
Sometimes saved. Sometimes saviour. And the rhythm of life goes round. Also very apt. It should be called The Loveless.
MARCUS: We need @TheRatsBack to officially announce the opening of Twitter's Go Go Bar... "The Loveless"
Joining Astra in The Arms (or The Loveless), was Mademoiselle Fifi, who tweeted,
"Whoever sent me Veuve Clicquot traveller set... merci."
A
True-To-You statement was issued today
inviting any worldwide publishers interested in translating List of the Lost, to get in touch. What is coincidental about this statement, is that it was posted less than 24 hours after Orangey Chuck had written on her
World of Morrissey blog
, "I really wished there'd be a translated version one day". Another to add to that list.... coincidence list that is, not the lost list!
In other news, today I bought tickets to see Slaves in concert next month, and ordered their album, Are You Satisfied, on vinyl.
DAY 1500 - TUESDAY OCTOBER 20TH
Astra once again paid a visit to 'The Loveless', and took up the conversation about the new Go-Go bar:
"With my name in lights. My eyes caressing the lonely. My heart in shadows. And my soul on fire. I can see it now."
Marcus replied, "Ah! Let's write that play together - with songs. Not a musical. "Last Show at the Go Go Bar"". Astra responded with,
"Oh but cheri, I already am the last show. Last show, last stop, last lust."
Astra also played, La Javanaise by Gainsbourg.
DAY 1501 - WEDNESDAY OCTOBER 21ST
Just after 2pm, The BRS Chairman entered the newly named, 'The Loveless', and stated,
"I am the apogee of high art."
When asked by Harrison (@OdysseyNumber5)
what
was the addiction he had previously tweeted about, BC replied,
"Life my child. I've become quite used to living."
BC then tweeted,
"Joy is never understood. Just as well because to be joyous is to be a madman."
and,
"Music is as necessary to life as bread is to a sandwich. However I am Hovis and Dread Beerrun is Sainsbury's own."
And finally, in response to GOB and Kerry the Cocktail wondering what Our Mozzer thought of their discovery that Johnny Marr kept mentioning things in threes:
"Smiths reunion incoming".
In other news, The Savages announced that their new album would be out in January, and released the first single from it,
The Answer
, onto Youtube. It is SUPERB!
DAY 1502 - THURSDAY OCTOBER 22ND
BC popped into The Loveless at 11am to respond to GOB posting a picture of a rescued donkey named Morrissey by saying,
"This donkey is an icon of our age."
Astra & BC then both put in an appearance in the evening, with Astra posting pictures of Nico and playing
Janitor of Lunacy
on the jukebox, whilst BC rather strangely tweeted Kerry & Astra to say,
"Please stop this madness. I've no interest in legs."
No one had mentioned legs!
And then, both Astra and BC suddenly disappeared, with both their accounts shut down!
DAY 1503 - FRIDAY OCTOBER 23RD
The sudden disappearance of both Astra and the BRS Chairman may well be explained by an early morning
statement made by Johnny Marr
, in which he announced the death of the very first Smiths manager, Joe Moss. I wonder if Johnny had called Morrissey the previous evening to tell him?
MORRISSEY & MOSS
DAY 1506 - MONDAY OCTOBER 26TH
The BRS Chairman reopened his twatter account and stated,
"You do not need an invitation to a funeral yet Joyce is not welcome at mine."
And on the subject of funerals, I wonder if Morrissey will attend Joe Moss's - and what if Joyce is there? If Morrissey can't bear the thought of sharing a room with Joyce even when dead, then he certainly won't want to whilst still alive!
Astra also reopened her twatter account just after midnight, tweeting, or rather shouting,
"JE SUIS ARRIVÉE"
, before adding,
"Purveyor of good taste, terrible influence, incorrigible behaviour, and illicit manoeuvres of the ONLY kind that anyone will ever need"
and
"Miss me? Kiss me?"
DAY 1507 - TUESDAY OCTOBER 27TH
Today I returned to twitter, and officially renamed The Twitterdilly Arms, 'The Loveless', our very own Go-Go bar, starring Mademoiselle Astra.
There has been no sign of either BC or Astra today, but Mademoiselle Fifi favourited a few of the Bardot and Delon photos that I posted, so I know she was lurking, and we also had a brief chat in the recently refurbished toilet of The Loveless.
The BRS Chairman currently has 240 followers, with the latest one being none other than
Warhol Superstar
,
Joe Dallesandro
(@DallesandroJoe), YES,
THE
JOE DALLESANDRO
!!!
In the early hours of this morning, Joe tagged on to a conversation between Boy George and the BRS Chairman from October 12th regarding album sales, and tweeted,
"@BRSChairman @BoyGeorge Try using another image of me on the cover that might work."
Joe then tweeted,
"How film images become art. @BRSChairman"
and posted a picture of The Smiths LP cover next to the original still of him from Flesh.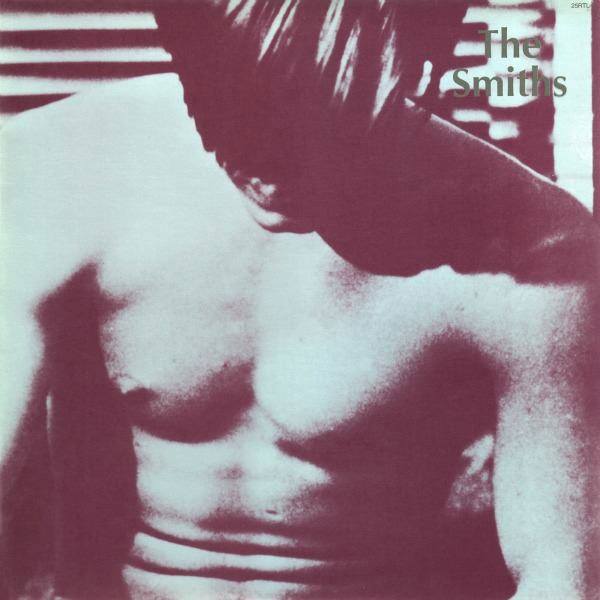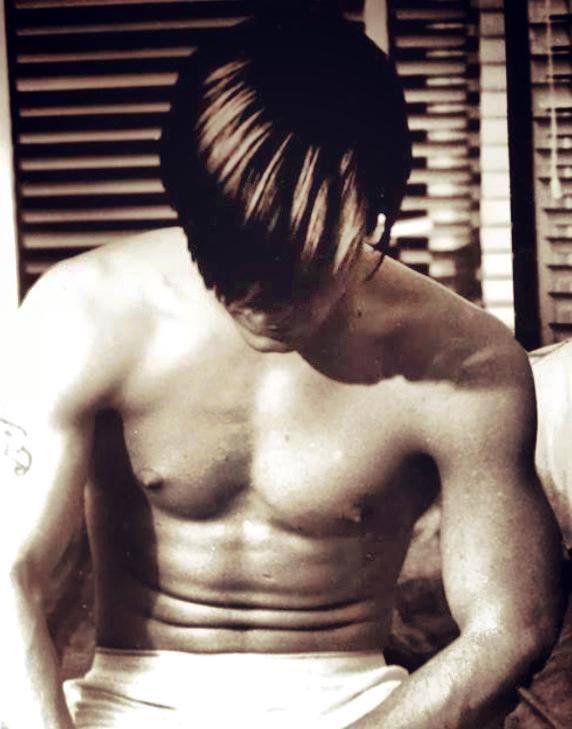 I tweeted Joe to ask how he had found out who @BRSChairman was, and he replied,
"I'm a smart guy."
Little Joe never once gave it away! I'm sure that it is nothing more than a coincidence that Astra posts Nico and Gainsbourg pics/vids, and then a couple of days later Joe Dallesandro turns up. My guess is that Boy George gave him the wink, but who knows.
Although it would appear that Joe's twitter account has been around for a couple of years, he has only very recently started using it regularly, and has been posting some great pictures of himself from over the years.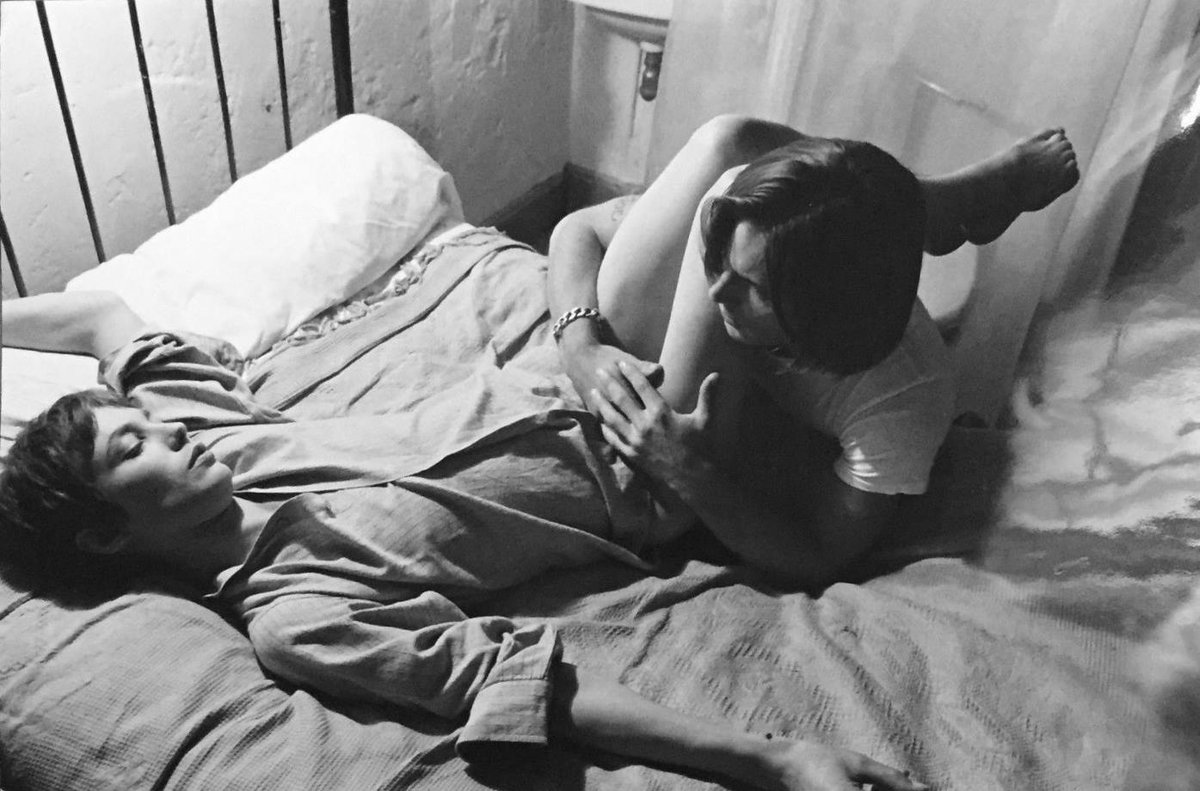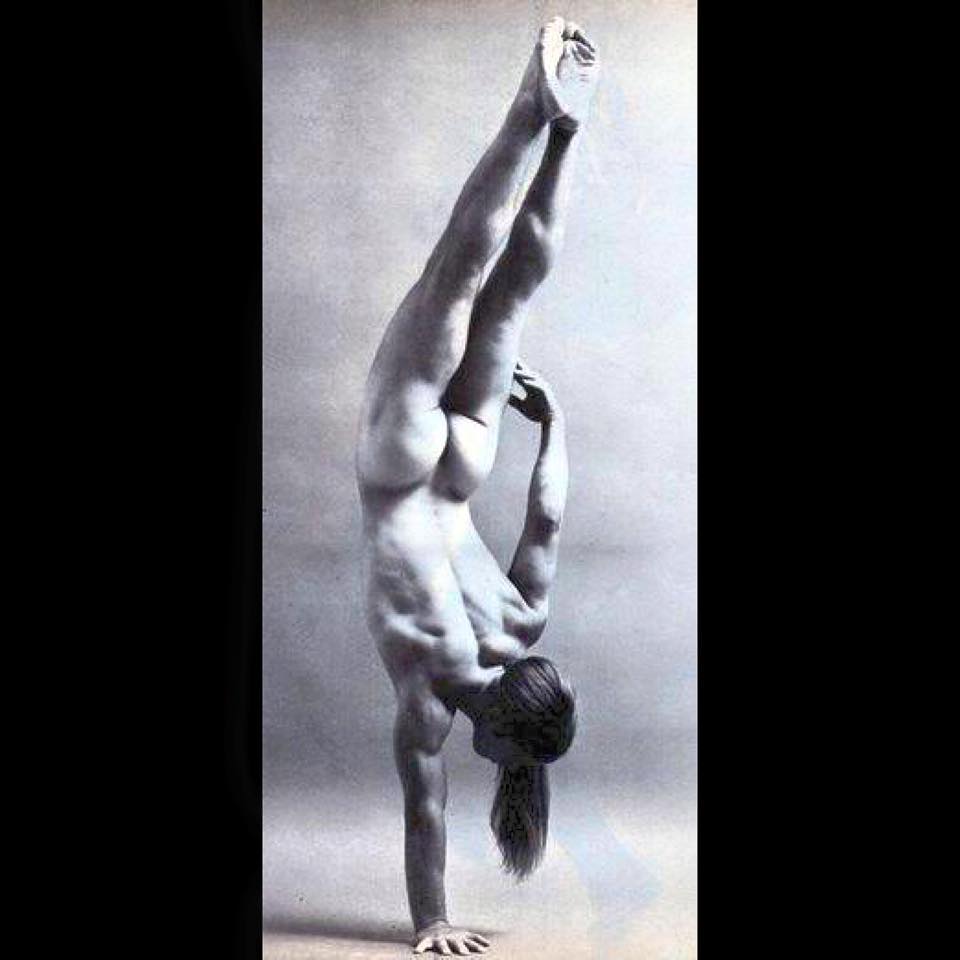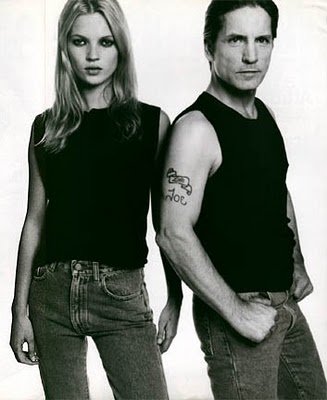 In other, rather insignificant news next to Joe D arriving on the scene, my Slaves LP has arrived! I am most satisfied!
And as for the "imminent" parody that we were
promised by 'R' on October 16th
, well......