The MorrisseyBand began their South American tour on Saturday in Quito, Ecuador, but there is no Youtube footage whatsoever, so God only knows what the concert was like. The set apparently included Earth is the Loneliest Planet, which coincidentally I played twice in The Loveless on Thursday. The song hasn't been in the set for a while.
A few little snippets of video and the odd photo have appeared on social media, with the most interesting photo being a photo of Gustavo Manzur holding a white rose back stage.
GUSTAVO WITH ROSE, BENEATH A PLASTIC CHANDELIER & NEXT TO A PORTALOO
I'm not convinced that the rose has anything at all to do with the BRS, although there can be NO DOUBT that the band members are all aware of what goes on with Moz and his online antics - highlighted by the fact that Gustavo has previously published a photograph of him and Mando Lopez making an 'O' sign, and Boz Boorer calling me a c**t when I met him at Vinyl Boutique last year prior to the O2 concert.... unless of course Boz calls
EVERY
Moz fan he meets a c**t.... which maybe he does! The top and the bottom of it is,
THEY KNOW
!
MANDO & GUSTAVO - 'O'
I don't believe that drummer Matt Walker was 'in' on the whole MorrisseysWorld thing at the time of him
leaving the band
in 2012, but I'm pretty sure that upon his return, he was told all about it. Matt posted a rare tweet on Thursday, and when I replied to him, he favourited it. He knows!
Another person who
KNOWS
; although I'm not sure exactly
what
he knows, or indeed
how
he managed to find Morrissey on twitter, is Joe Dallesandro. Joe tweeted the other day that, "getting a blue check next to my name is not a big priority in my life". Joe comes across on twitter exactly as you would expect him to - the coolest guy on the planet. When someone asked him why he didn't mass produce his t-shirts, he replied, "because less is more. Limited edition. I'm not a Kardashian machine."
I responded to Joe's tweet about the 'official' twitter tick by tweeting, "don't ever get a tick, it will make it all less personal. Morrissey keeps denying he is on Twitter, but those who know, KNOW!", to which Joe replied, "Know what? Ha." Ha indeed!
HOW
does
he know? I'm still guessing that Boy George told him.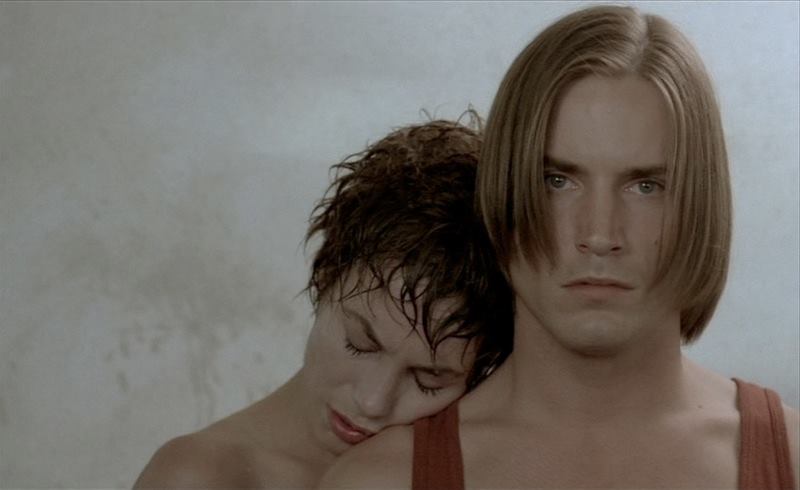 Joe's twitter feed is one of the most interesting I have come across, and the fact that he only has 1,018 followers somehow makes it even better. Joe doesn't seem to take himself too seriously, although he does seem quite annoyed that his image gets exploited a lot, recently tweeting, "Everybody owns my image but me it seems." Yesterday, Joe even posted a picture of Alain De-loin, to commemorate his 80th birthday.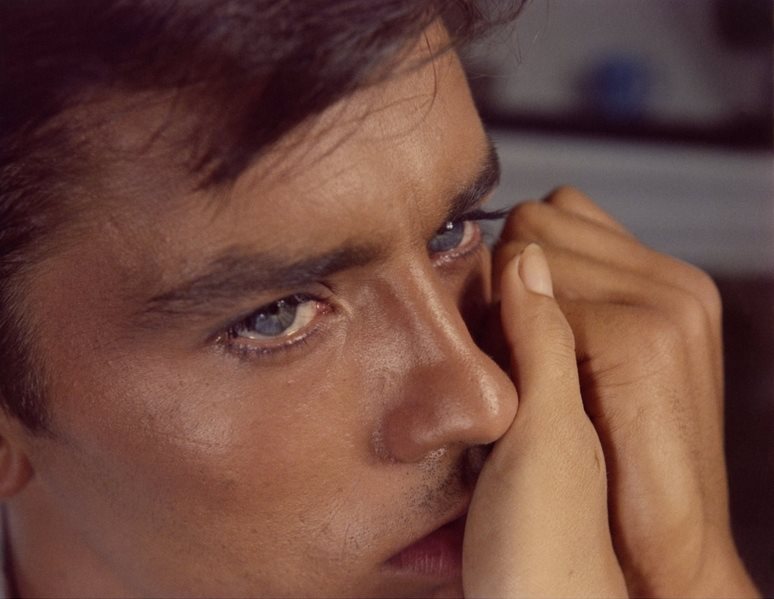 ALAIN DELON - TURNED 80 YESTERDAY
All has been very quiet on the MorrisseysWorld front, with there just being one solitary tweet from Astra just after midnight:
"One day au devoir will be goodbye."
The tour party has now moved on to Chile (yes FTM has had Chilean hits following on from Ecuadorian hits) ahead of two concerts there on Wednesday and Saturday. Fingers crossed for some Youtube footage this time.