As longtime readers of my blog will know, my record collection includes a physical copy of
every
UK Number 1 single dating back to the inception of the chart in November 1952, but keeping the collection going over the past few years has been
extremely
challenging, although even in this digital age, it
is
still currently possible to own a
physical
copy of every No.1 single. For the past seven years I have been expecting this to change, and it
has
come close, but I now have a theory that a certain song by The Smiths might be the one to bring my collection to an end.
The selling of downloads began in 2004, with Apple launching it's virtual iTunes store in June of that year. The UK Singles Chart started including download sales in April 2005, although digital sales were only
included towards a song's chart placing if there was
also
a physical copy of the single available to purchase as well. This ruling was in place so that the chart reflected the top-selling "current" releases, but on January 1st 2007 the ruling was scrapped, thus allowing
any
song to enter the UK Singles chart, whether it was current release or not. This effectively turned the chart into a Song Chart and not a Singles Chart; although for some reason the music industry
still
refer to it as a singles chart.
STEVE JOBS WITH THE FIRST IPOD
On December 7th 2008; nearly two years after the chart ruling changed, and with shops such as Woolworths no longer stocking CD singles, Leona Lewis hit the top of the UK Chart with a cover of Snow Patrol's
Run
as a
download only
release. I presumed this would put an end to my collection; it was certainly the end of Woolworths, who closed their doors for good, but despite Simon Cowell and Leona Lewis's best attempts, my collection
didn't
end in December 2008, thanks to a combination of the needs of national radio stations and the Germans!
It transpired that the record stations still required a promo CD for each new single, and Germany, along with a couple of other European countries, were not yet quite ready to give up on the CD Single format, so they continued to be produced for the European market.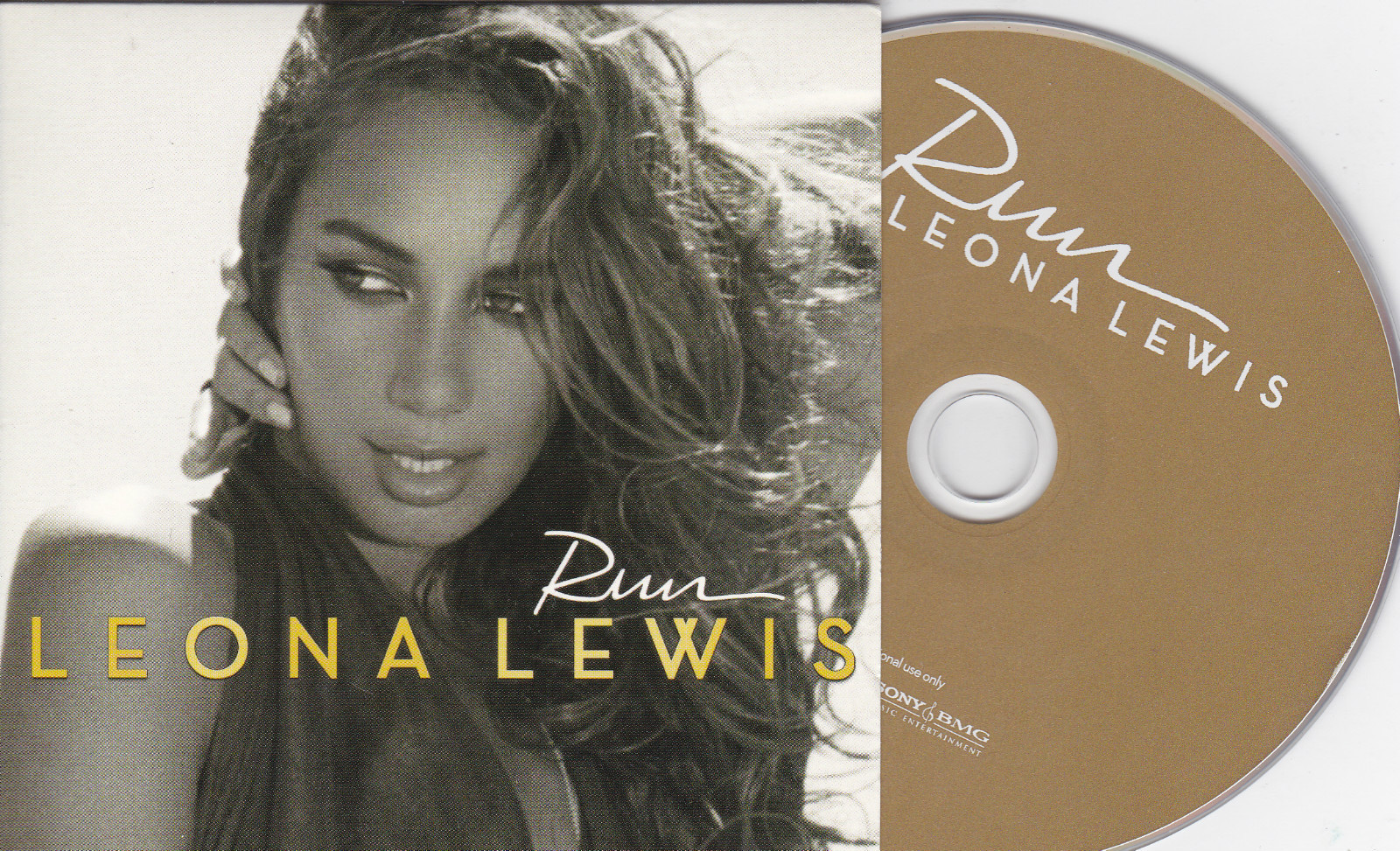 LAUF
Seven years on, and promo CD Singles and CD singles for the Germans are
still
being produced; although nowadays in much smaller quantities, and so my collection limps on. With vinyl also making a comeback - with three Number 1s this year having been issued in this format - I am confident that my collection of No.1 singles will carry on for the time being, but what
could
still kill off the collection, is if a 'song' and not a 'single' makes it to No.1.
A Facebook campaign by an anti-X Factor group in December 2009 resulted in Rage Against the Machine's 1992 song,
Killing in the Name,
selling over 500,000 download copies in a week, and thus race to Number 1, but as it had previously been released as a single in 1992, it was still possible to own a physical copy.
The closest we have come to a 'non-single' song topping the UK chart, is when Thatcher died in 2013, and a campaign began to get the Wizard of Oz album track,
Ding Dong! The Witch is Dead
to Number 1. It very nearly succeeded, but climaxed at No.2.
And so to my theory. When Elizabeth Battybird dies, the UK will go into collective mourning, but there will be a lot of those opposed to the Royal regime, who will want to mark The Queen's death in a different way. Could it be that The Smiths album track, The Queen is Dead, is downloaded by thousands of people across the UK, sending it soaring to the top of the hit parade, and ending my collection in the process?
Now I come to think about it, what will
actually
happen, is that Sir Elton, Sir Paul, Sir Cliff, Sir Tom et al will be wheeled out by the establishment and told to record a song of sorrow. It won't just be a download either; every shop in the land will be selling the 'Queen Elizabeth II Commemorative CD single'. It will be Number 1 for months, and The Queen is Dead will languish at Number 2. It's the story of Morrissey's life!
Oh well, at least my collection will continue for another day.
THE 2015 UK NUMBER 1'S
Meanwhile, back in MorrisseysWorld, Astra popped into The Loveless yesterday at 4.30pm Chilean time, and posted an array of Bardot and Hardy pictures. She didn't stop to chat.
And in Morrissey's world,
True-To-You have announced
that Morrissey and the band will be playing three songs on Chilean TV tomorrow. Alongside the announcement, is a completely unrelated Morrissey/Marilyn Monroe montage credited to Morrissey's nephew Sam Esty Rayner, which shows M and MM with their tongues out.
The publication of the montage has gotten BRS member,
comrade harps
excited, as he recently posted a montage on
The World of Moz blog
, of Morrissey pulling faces. Just a coincidence, of course.