Last night at San Francisco's
Nob Hill Masonic Center
.... titter ye not, madam, that really
IS
what it's called.... Morrissey walked out on stage, and humorously cried, "Spread open those golden gates." It was Carry On Mozzer time! The Mozziah then launched into Suedehead, and then, just before Alma Matters; which is a song with special meaning to the BRS, he addressed the audience again, this time saying,
"Welcome to our secret society."
Morrissey then produced a rather large smirk.
Rosy Mires and the naysayers (good name for a band) would, of course, insist that Morrissey's mention of, "our secret society" to be a reference to the fact that he was playing in a Masonic Hall, but for those of us without our heads buried in the sand (or up his own arse in the case of Peter Finan - roadie for Rosy Mires and the Naysayers), the referral to "our secret society" is a 'coincidence' of
WOW, WOW, WOW... WOW
proportions.
IT IS HUGE!
Morrissey may as well have said, "welcome to the Blue Rose Society". It has instantly reminded me of Morrissey saying,
"Welcome to my world" at the London Palladium on August 8th 2011
, which was a reference to Morrissey's
MorrisseysWorld blog
. The signs/coincidences just keep on coming, and
still
nobody notices... except for the Dreary Deluded Dozen.
"WELCOME TO OUR SECRET SOCIETY"
As I write this, there has been no account of the concert posted on
The World of Moz blog
by either MerryAnne or Kerry the Cocktail, but Kerry has posted the set list, which includes a superb trilogy in the middle of: Ripper, Oboe and Bores. You'll Be Gone was once again not played, but hopefully we haven't seen the end of it.
The evening opened with a new backdrop of a still from Rebel Without a Cause (a film that I first watched over 30 years ago, having been led to it by Morrissey), with Morrissey replacing Corey Allen in the role of Buzz.
MORRISSEY PLAYS THE ROLE OF BUZZ IN REBEL WITHOUT A CAUSE - PHOTO @JAYJ_CASA
It has also been reported that the stage was coloured red & blue at the start of the concert, which always reminds me of the MorrisseysWorld blog, and the Twin Peaks references. The fact that the concert was held in a Masonic Hall is also a throwback to the MW blog days, when freemasonry was regularly discussed. Whilst on the subject of Freemasonry, I must mention that I have rather neglected the Bruce Robinson book,
They All Love Jack
, as the chapter I am on is more like an A-Z reference book of Victorian Freemasons! I will try and work through it again soon, but I have also started to wonder if it is worth reading, because if Michael Maybrick really
was
the Ripper, and the Freemasons all knew it, then
why
would the likes of Tennyson and other bigwigs have befriended him on the Isle of Wight - surely they would have despised him and had nothing to do with him? Anyway, that's for another day, and possibly another blog.
Also last night, Morrissey's band members wore 'Morrissey For President' t-shirts - again in red and blue - which may mean that Morrissey wants to take over the Presidency of the BRS. Morrissey was previously ruthless in ousting Loughton Lil as the BRS Chairman, so there is no reason to believe that he would be any less ruthless in dethroning the current BRS President, 14 year old Kyle Douglas; who actually doesn't seem to follow any of the BRS shenanigans anymore, so I doubt he'd mind. It is only right and proper that Morrissey should be the President of the BRS (I've seen Rubble Kings you know!) and what is more, he may well need a new position, as the word on the street is that he has lost the password for his BRS Chairman twitter account!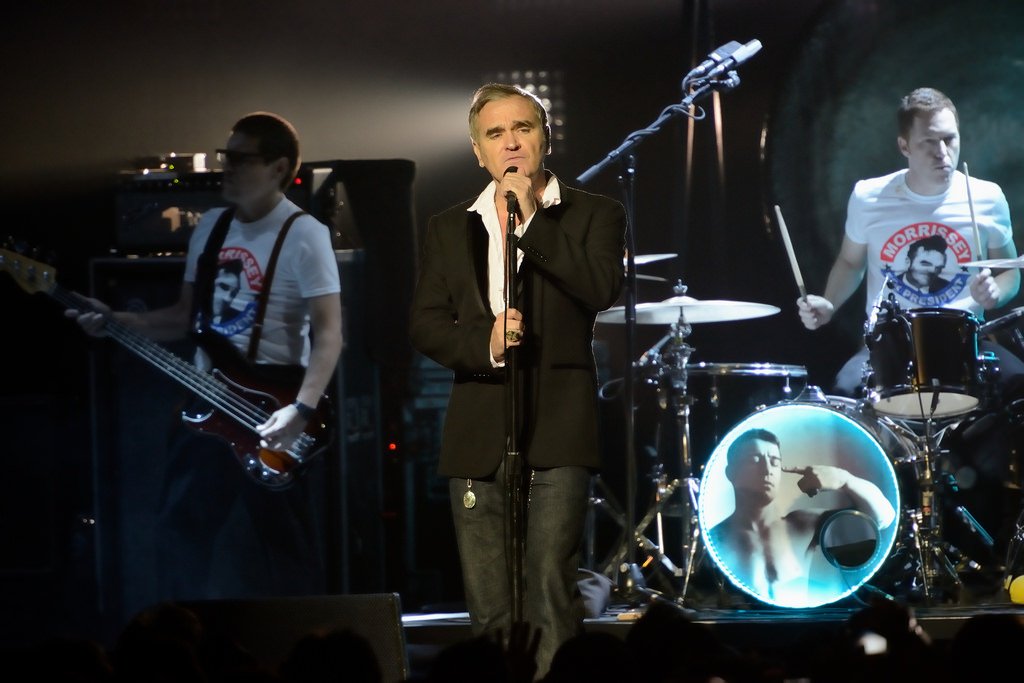 MORRISSEY FOR PRESIDENT
MerryAnne and Kerry both wore blue roses to the concert last night, and MerryAnne's tweeted picture has already made it onto the
BRS tumblr site
.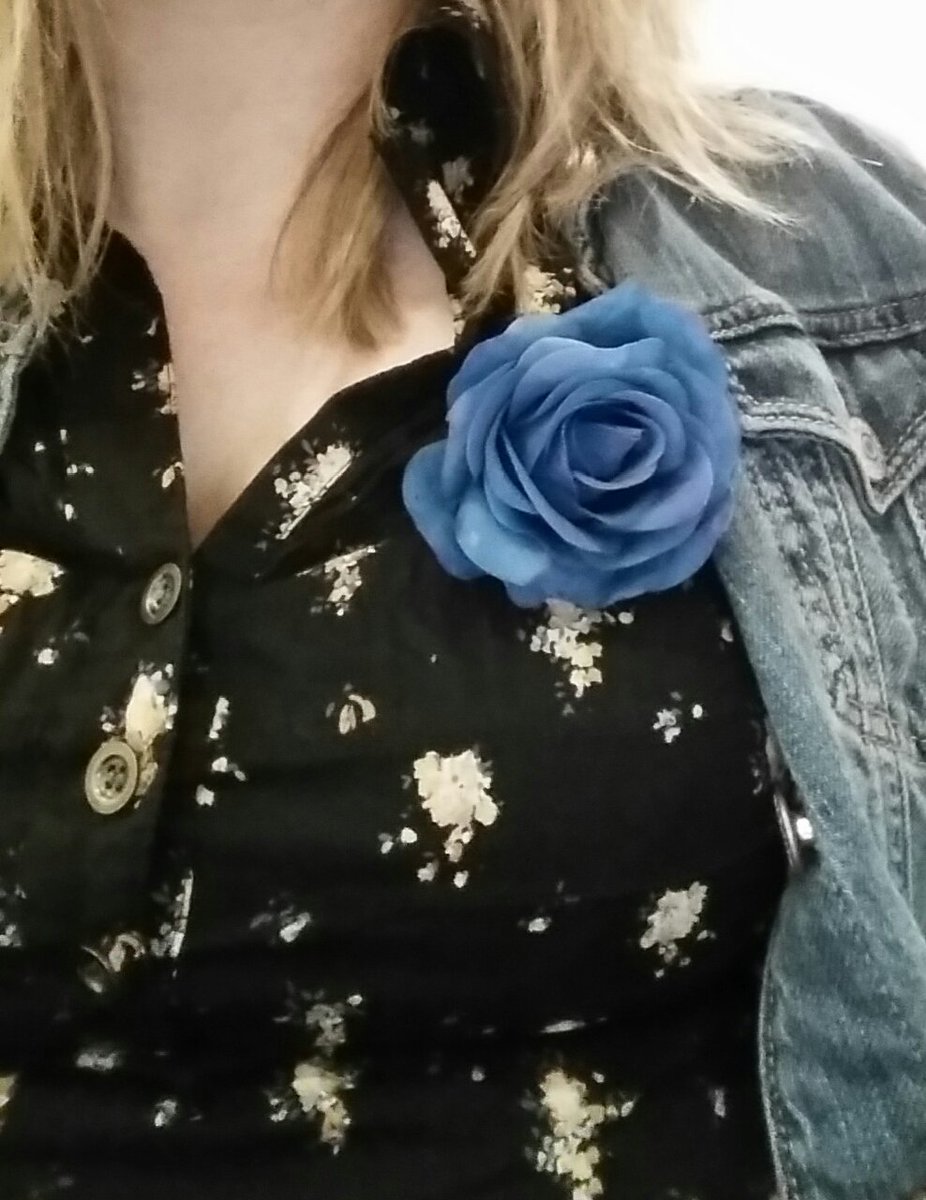 MERRYANNE'S BLUE ROSE IN SAN FRAN
There was also a new backdrop of Diana Dors during Let Me Kiss You.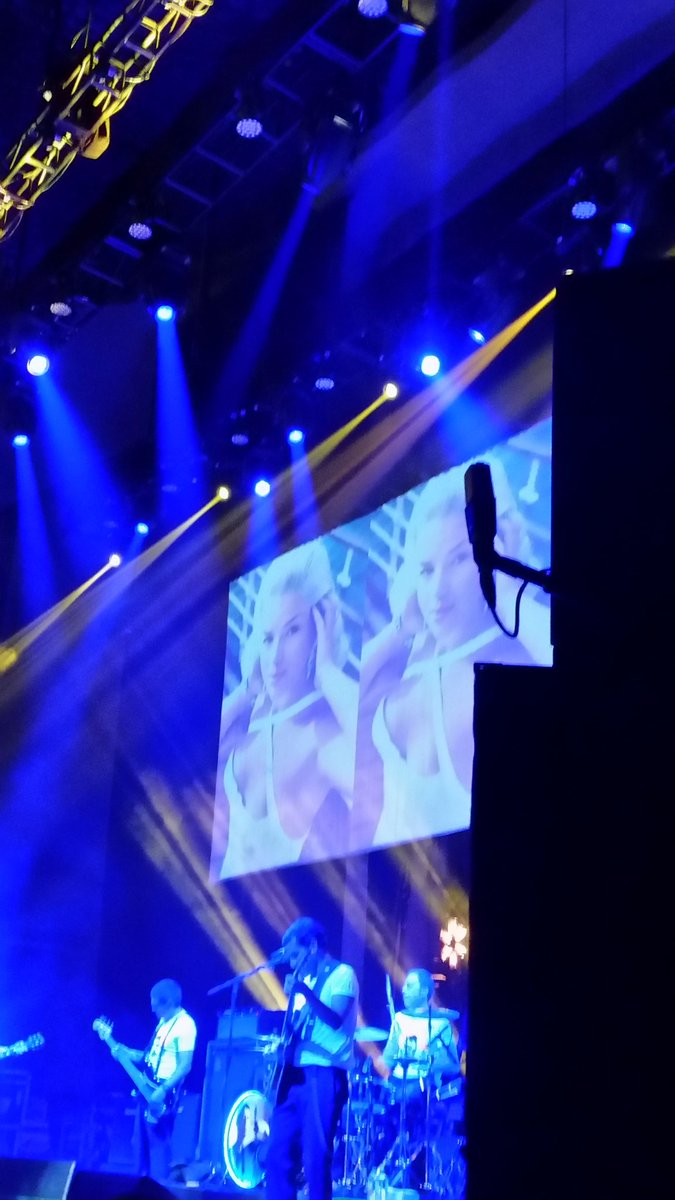 KISS YOU
During the band introductions, it has been reported that Morrissey referred to himself as
Trini Lopez
, who I had never heard of, so spent an hour or so this morning discovering his music.
Nobody loves me
and
Lonesome Traveller
are right up Mozzer's alley.
TRINI LOPEZ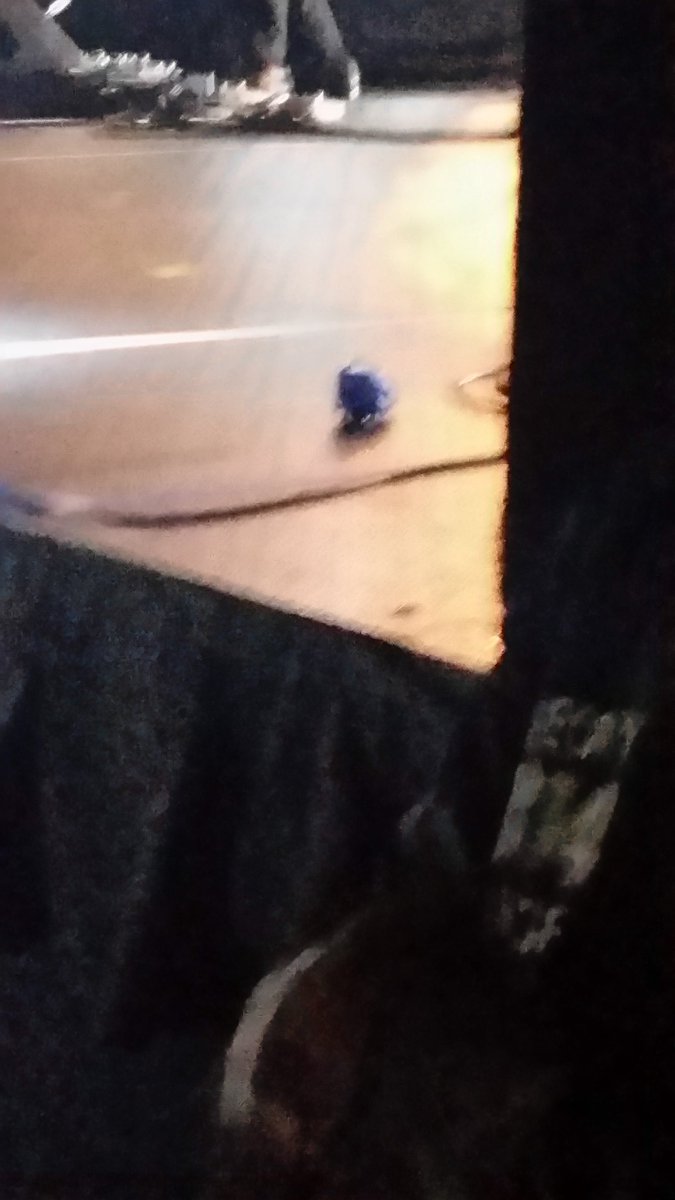 MERRYANNE'S BLUE ROSE - ON STAGE AT THE ENCORE
And finally, there was no sign of the
mouse
in This Charming Man last night, but listening to the song has made me wonder if Morrissey will attempt to
'return the (BRS) ring" to Vulgar Angie
in either LA or Vegas. Even if he doesn't, I wouldn't be surprised if we were to see
even more
coincidences/signs at the next two concerts, and there is of course that one last remaining MorrisseysWorld pledge to be fulfilled.
BOZ WEARING MY COUSIN SPEEDY ON HIS SHIRT IN SAN FRANCISCO (GLASSES TAKEN OFF FOR THE PHOTO - PURE VANITY!) - PHOTO JESSE TOBIAS