Our Mozzer paid a visit to The Wrong Arms on Tuesday evening, and was back to his caustic, cutting, no-punches-pulled best. Here is what he had to say:
"The multitude perceive practically nothing"
"Democracy breeds tyranny. That and Piers Morgan on television"
In response to @DallesandroJoe tweeting, "It should be International Women's Day everyday until women are treated equally and with more respect than they get":
"Well you say that but have you ever seen Loose Women? They all need to be sterilised"
(Ed - I would say that it is a fairly safe bet that Californian based, Warhol Superstar, Joe Dallesandro has NOT seen Loose Women!)
"My first act as Mayor will be to ban meat. Henceforth Merkel is banned. As are those refugees she used as meat for political gain."
HERR MERKEL AND THE REFUGEES - BANNED
"Please don't think I care about your feelings when you cannot ascertain the pain I suffer when I discover a soggy cucumber"
In response to @NME tweeting, "Adele surprises fans on the first night of her '25' tour in Manchester":
"By not being an ugly, coma inducing, bitch?"
ADELE - UGLY COMA INDUCER
In response to @justinbieber tweeting a photo of his new t-shirts with the slogan
OUT NOW
:
"@justinbieber I don't think you'll ever be 'out now'."
"Losing ones hair is a most distressing position. I have Gregg Wallace and Matt Lucas for company. Where's the rope?
L TO R: WALLACE & LUCAS
"@ladygaga sings like a horse, looks like a horse, and probably eats like a horse. If Frankie Dettori needs a new ride..."
TWINS - WHY THE LONG FACE?
In response to me tweeting, "Imagine if Morrissey recruited a campaign team of @rickygervais @brigitte_bardot @pamfoundation (Pamela Anderson) @rustyrockets (Russell Brand) etc - hashtag LondonMayor":
"More chance of me campaigning with Hitler than Ricky humane meat."
In response to me tweeting, "@BRSChairman You don't think Ricky has a love of animals?":
"Only himself."
HITLER AND BLONDI
Our Mozzer's mention of Hitler and Gervais in relation to animal welfare is quite interesting. Despite Hitler's hatred for many humans; particularly jews, who he happily gassed, he was an avid animal lover, and also a visionary; stating in 1941, "there's one thing I can predict to eaters of meat: the world of the future will be vegetarian", and according to a diary entry made by Joseph Goebbels in 1942, Hitler intended to "tackle the problem" of meat eating after the war. It is hard to say how Europe would currently look if Germany had won World War II, but there is a very good chance that we would all be vegetarians, and animals would be respected members of society.
Ricky Gervais is a prominent campaigner for animal welfare, and yet he eats meat; although he is quick to point out that he only eats fish, but it is meat none the less, which is obviously why he has come under attack from Our Mozzer.
Some people find it hard to comprehend how people such as Morrissey and Hitler can value the life of an animal over that of a human, but I find it perfectly normal, totally acceptable, and I agree with it, albeit with a different take. Morrissey (and many other vegetarians/vegans) seems to hold the view that you cannot love animals if you eat them, but that is like saying you cannot love a human if you don't love ALL humans. I care far more about the welfare of my dog (who currently has ligament damage to his knee) than I do about the six million human occupants of Kyrgyzstan, and when my favourite cat was killed by a car, I took a week off work, whereas on the day my brother died, I was at my desk.
To say that me, Ricky Gervais, and anyone who eats meat
can't
love animals is nonsense, but what I
do
concede is that I am indifferent towards
some
animals, just as I am indifferent towards the vast majority of human beings. I
love
my nearest and dearest; whether they be human or animal, I
respect
most
of the human and animal world, and I am
indifferent
towards the likes of fish, Katie Price, Belgians, chickens, Yvette Cooper, Lynn Bowles, the Kardashians, Graham Norton, Oliver Letwin, Mormons, Jehovah Witnesses and Southampton fans. Actually, that's not entirely true, I f***ing HATE Yvette Cooper, and would happily feed her to the fishes.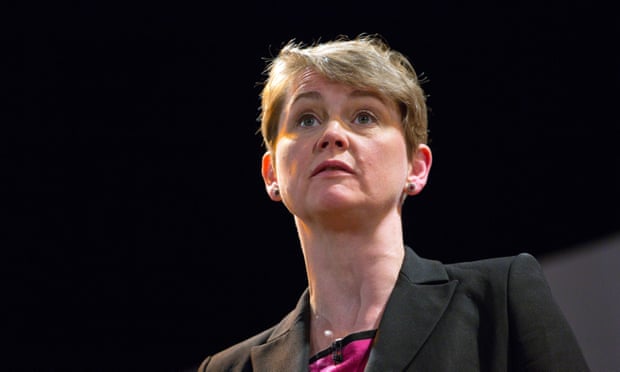 FISH FOOD