A statement has been issued on Morrissey's semi-official/unofficial/mouthpiece thingy,
True-To-You
entitled,
Morrissey Far East
.
It is a short statement which reads:
Morrissey's whispered live dates for the Far East have been pushed back until such a time when there is a new Morrissey recording.
"... by which time the common pigeon will no doubt be facing global extinction..." Morrissey has said.
The article also includes a couple of old Moz photos from the 90s
So,
WHAT
exactly does it mean?
The words, "pushed back" would seem to suggest that this is just a temporary postponement and not a complete cancellation, and yet the reference to the extinction of the common pigeon; of which there are currently around 17-28 million in Europe
alone
, would suggest that the Far East dates ain't coming any time soon.
A COMMON PIGEON.... ALTHOUGH I'M NOT SURE HE'LL APPRECIATE BEING CALLED COMMON
It is interesting that the TTY statement reads, "a new Morrissey recording" rather than "a new recording contract" or "a new album", which has already been interpreted by some to mean that the "new Morrissey recording"
could
in fact be a reference to the audio version of
List of the Lost
, which is due for release on June 30th.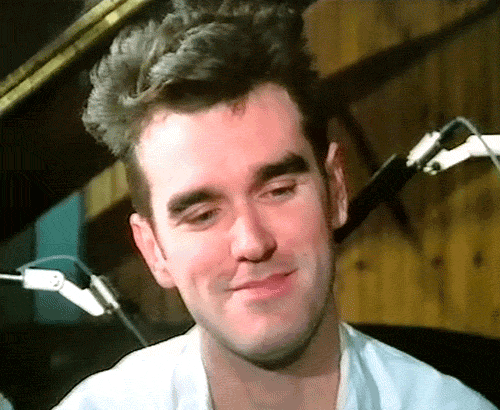 The Morrissey quote at the end of the TTY statement might not
even be related to the first paragraph about the Far East tour
at all
, and could either be an excerpt from a new Morrissey interview, or may just be a random sentence that, "Morrissey has said"... possibly even to himself! To write, "Morrissey has said" is in itself a rather bizarre thing to write, but moving on from that, what about the mention of the pigeon? Coincidentally; and I
do
really believe it
is
a coincidence.... I think, I posted a number of songs on Twitter yesterday by Pidgeon, the band formed in the late 60s by Jobriath.
Lastly on the subject of the TTY statement, what relevance are those old 1990s photos, and
WHY
is HMV written on them? Could it
possibly
mean that we are to see a re-release of Jack the Ripper on vinyl and CD? And could a live version of Speedway be on the b side? It would be a nice way to mark 25 years of Moz and Boz. You read it here first ; )
A tour could be coming sooner than than those pigeons think, but in the mean time.... the English cricket season begins today - HURRAH!