MerryAnne (@sadglamour) tweeted a photo earlier today of Morrissey making 'owl eyes' with his fingers in Gothenburg at his book signing in 2013. I had not ever seen this photo before, and therefore must list it as an officially missed sign for the Blue Rose Society.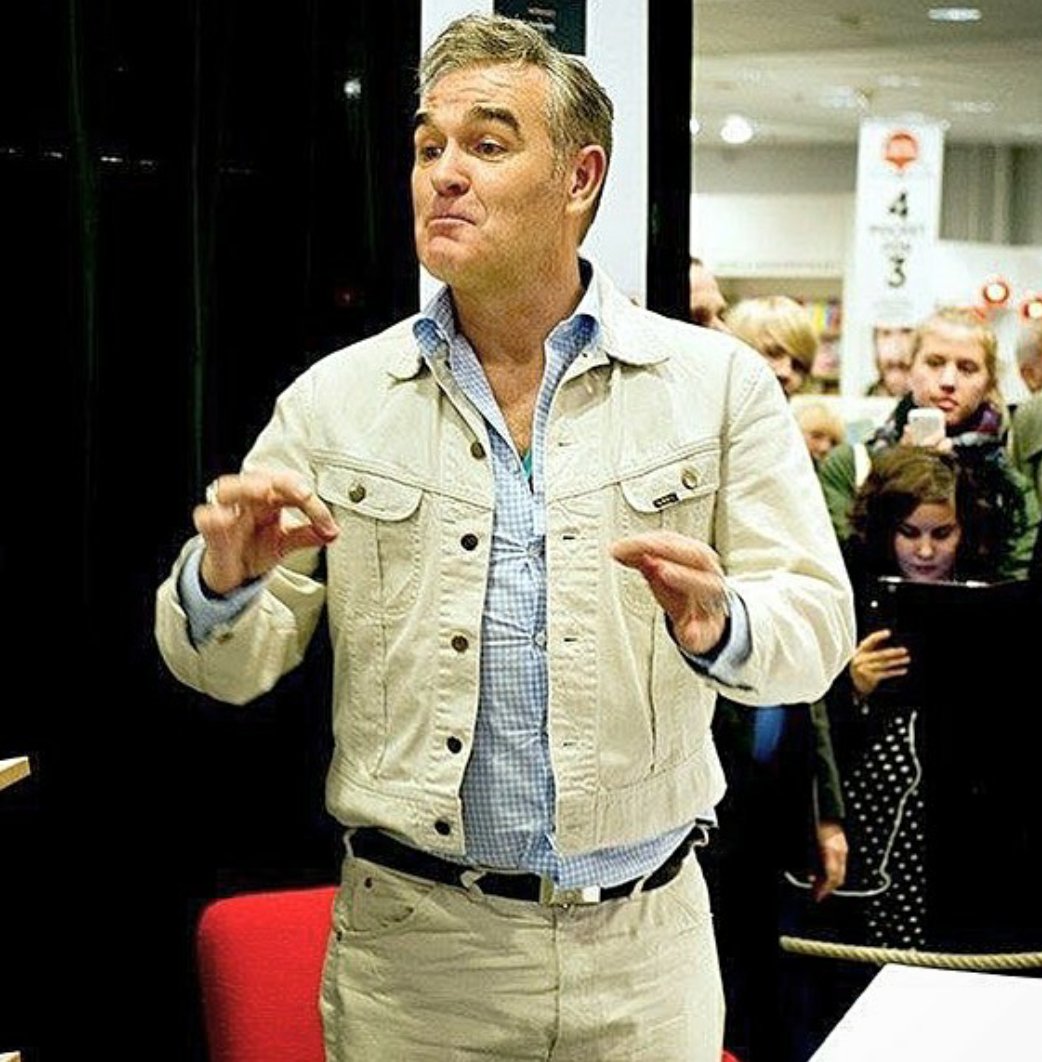 MORRISSEY MAKING OWL EYES - GOTHENBURG 2013
Our Mozzer first introduced us to the 'Owl eye' sign in November 2011, when he published a collage on his MorrisseysWorld blog.
THE OWL EYE COLLAGE FROM THE MORRISSEYSWORLD BLOG - NOVEMBER 2011
Following the publishing of the collage, the image went on to become the symbol for the BRS, with Morrissey making the sign a number of times on stage, including at the Conan TV show.
That Gothenburg book signing
also
saw Morrissey displaying and then
touching a vase of roses
. Oh those halcyon days of the Blue Rose Society.