Pop music came into Morrissey's life at an early age, and he was always very interested in the charts. Many songs that Morrissey listened to in those formative years played a big part in shaping him as a pop star of the future, so as a way of celebrating Morrissey's 57th birthday today, I have decided to make a list, and add a few comments, of the songs that were top of the UK Singles Chart on May 22nd from his birth in 1959 to the end of Morrissey's teenage years in 1978.
May 22nd
1959 - A Fool Such As I (Double 'A' Side with I Need Your Love Tonight) - Elvis Presley (RCA)
A great Number 1 to be born to, with a very 'Moz like' title. Elvis would of course turn out to be a great influence on Morrissey, and Moz even got to record on the RCA label in the mid 1990s.
1960 - Cathy's Clown (b/w Always It's You) - The Everly Brothers (Warner Brothers)
Morrissey's first birthday was heralded by a number one with the rather apt opening line of 'Don't want your lo-ooo-ove anymore'. Cathy's Clown was the very first record on the Warner Brothers label, a label which these days owns the publishing rights to The Smiths songs... and has just refused Morrissey's request to reissue The Queen Is Dead as a single.
1961 - You're Driving Me Crazy (b/w Charley My Boy) - The Temperance Seven (Parlophone)
For birthday number two, trad jazz was enjoying a comeback in Britain, and this quirky tune (written by Brill Building songwriter Walter Donaldson) sat on top of the UK charts. It was a first No.1 for future Beatles' producer, George Martin, who 25 years later would be asked by The Smiths to produce The Queen Is Dead - he declined.
Was
You're Driving Me Crazy
the
Something Is Squeezing My Skull
of 1961? Er, no, probably not. Morrissey also went on to release records on Parlophone.
1962 - Good Luck Charm (b/w Anything That's Part Of You) - Elvis Presley (RCA)
Another of The King's songs greeted The Mozziah's third birthday, and it was another song from the famous Brill Building writing team, this time Wally Gold.
1963 - From Me To You (c/w Thank You Girl) - The Beatles (Parlophone)
Morrirrey's fourth birthday coincided with The Beatles celebrating their third week at number one with From Me To You, and incidentally, it was one of the few songs actually written by Lennon & McCartney (or McCartney & Lennon as they were known then) together, as they travelled on a coach to Shrewsbury. The influence would have been huge on Morrissey, who subsequently wrote ALL of his songs on coaches to Shrewsbury.
1964 - You're My World (b/w Suffer Now I Must) - Cilla Black (Parlophone)
By the age of five, Morrissey was no doubt bopping around the front room, and it isn't hard to picture him belting out 'You're My World', which was Cilla's second number one of '64; although it is the Bobby Willis (Cilla's husband) penned 'b' side, 'Suffer Now I Must', that has been named by Morrissey as one of his favourite songs, and no doubt a song that influenced his own writing.... and general outlook on life!
CILLA AND BOBBY
1965 - Long Live Love (b/w I've Heard About Him) - Sandie Shaw (Pye)
Long Live Love
was written specifically for Shaw by Chris Andrews, who wrote a number of her hits. A six year old Morrissey would have had no idea that
he too
would be writing songs that Shaw would be recording less than twenty years later. The b side, I've Heard About Him is a beauty. Pye is one of the few major record labels of this period that Morrissey actually hasn't recorded for, but he may have been close to doing so when Sanctuary reactivated the label in the summer of 2006. Morrissey left Sanctuary soon after.
MORRISSEY & SISTER JAQUELINE - 1965
MORRISSEY AND SHAW IN '84
1966 - Paint It Black (b/w Long Long While) - The Rolling Stones (Decca)
Is it really
that
hard to understand why Morrissey turned out the way he did, when his seventh birthday was greeted by the number one lyric of, "I look inside myself and see my heart is black"? Decca is yet another label that Moz went on to release on.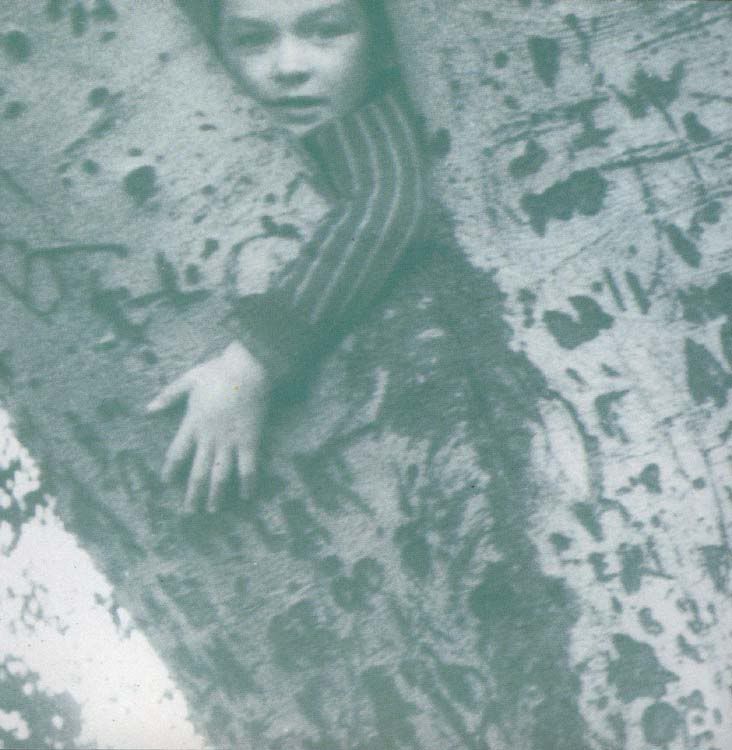 MORRISSEY - 50 YEARS AGO - AGED 7 IN A TREE
1967 - Silence Is Golden (b/w Let Your Hair Hang Down) - The Tremeloes (CBS)
It is doubtful that the eight year old Morrissey spent his birthday money on this cover of the Four Seasons song, especially as it knocked Sandie Shaw's Eurovision winner 'Puppet On A String' off the top of the chart. The Tremeloes singer Chip Hawkes would later see his life take a turn for the worse, as he went on to father Chesney.
1968 - Young Girl (b/w I'm Losing You) - Gary Puckett & The Union Gap (CBS)
As the charts went through a late 60's lull, perhaps the nine year old Morrissey saved his birthday money once again, just waiting for Bowie & Bolan to break into the mainstream....or he may have spent it on sweets!
1969 - Get Back (b/w Don't Let Me Down) - The Beatles (Apple)
As birthday Number 1s go, to have had two from Elvis, two from The Beatles, plus one each from Sandie, Cilla and The Stones by the age of ten, wasn't bad going.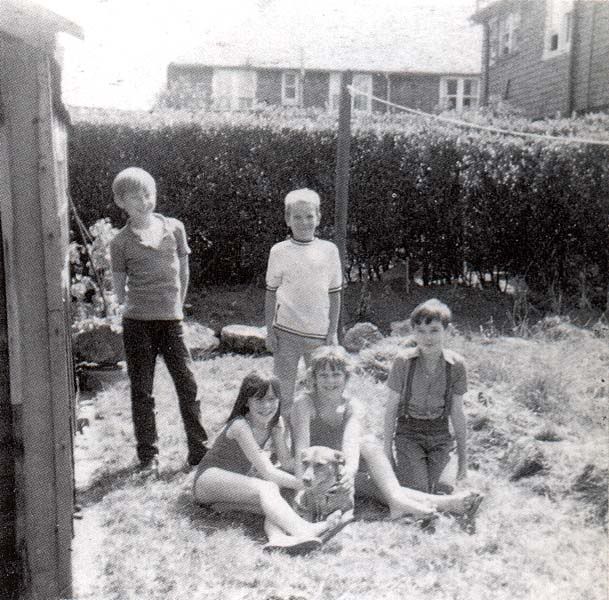 MORRISSEY - FAR RIGHT OF THE PHOTO
1970 - Back Home (b/w Cinnamon Stick) - The England World Cup Squad (Pye)
The first ever football song to reach the top of the charts, and one can only guess as to whether an eleven year old Morrissey was gripped enough by the build-up to the 1970 World Cup Finals to purchase this seven inch. If he did, the dreadful 'b' side 'Cinnamon Stick' may have intrigued him more. I'd guess that a young Steven was more interested in collecting the Esso World Cup coins....maybe.
1971 - Knock Three Times (b/w Home) - Dawn (Bell)
1971 saw Morrissey's beloved T Rex achieve two number ones, with
Hot Love
in March, and
Get It On
in July.
Knock Three Times
by Tony Orlando (Dawn weren't even formed at this stage, it was just a made up name) would have been all over the radio, but would a twelve year old Morrissey have liked or bought it? I doubt it.
1972 - Metal Guru (b/w Thunderwing c/w Lady) - T. Rex (EMI)
The fourth and final T. Rex number one (Telegram Sam hit the top in Feb '72),
Metal Guru
would
surely
have been among Morrissey's thirteenth birthday presents; unless of course he had already bought it for himself. Bolan said at the time that, "Metal Guru is a festival of life song. I believe in a god, but I have no religion, and I thought God would be all alone without a telephone." Bolan was also quoted as saying, "I don't answer the telephone anymore, I have codes where people ring me at certain times." It is VERY easy to see the HUGE influence Bolan had on Mozzer, who not only went on to record for EMI, but also copied the T Rex style of record cover.
1973 - See My Baby Jive (b/w Bend over Beethoven) - Wizzard (Harvest)
As Morrissey hit his fourteenth birthday, the mainstream charts would have been having much less effect on him, and he was probably starting to discover alternative, less commercial music. Where as 1971 & 1972 had been great years for pop, 1973 saw glam rock become more mainstream, and the teenyboppers emerged as Donny Osmond and David Cassidy arrived on the scene. The Harvest label was yet another from this era that Moz ended up releasing on.
1974 - Sugar Baby Love (b/w You Could Have Told Me) - The Rubettes (Polydor)
When Showaddywaddy turned down the offer to record Sugar Baby Jive, the writers, Wayne Bickerton & Tony Waddington decided to manufacture a band, who they subsequently named the Rubettes. I would be amazed if the fifteen year old Morrissey had
any
interest in this song, and no doubt even his love of the Eurovision Song Contest was waning by '74. Remarkably the Rubettes label, Polydor, was
yet another
that Morrissey would go on to record for, although Moz would insist that the actual labels on his 7 inch singles would be paper, and not the plastic ones that had started to appear in 1974.
1975 - Stand By Your Man (b/w I Stayed Long Enough) - Tammy Wynette (Epic)
I very much doubt a sixteen year old Morrissey added this single to his collection, and very few other songs from the charts of '75 would have said anything to him about his life.
1976 - Fernando (b/w Hey, Hey, Helen) - Abba (Epic)
A seventeen year old Moz celebrated his seventeenth birthday to the sound of Abba, which was then knocked off the top of the chart by J.J.Barrie's
No Charge
. The charts were in a poor shape, and it was no wonder the teenage Morrissey fled to his Aunt Mary's home in America, and on his return, locked himself away in his bedroom.
MORRISSEY WITH AUNT MARY IN NEW YORK - 1976
1977 - I Don't Want To Talk About It (Double 'A' side with The First Cut Is The Deepest) - Rod Stewart (Riva)
By 1977, 18 year old Morrissey was into punk, and must have been horrified to see Rod Stewart at the top of the charts, especially as this song went on to hold off the Sex Pistols's
God Save The Queen
from Number 1. It later transpired that it had been
fixed to keep God Save the Queen off the top
.
1978 - Rivers of Babylon (b/w Brown Girl In the Ring) - Boney M (Atlantic)
A 19 year old Morrissey would NOT have bought Rivers of Babylon.... but a 12 year old me did!
HAPPY BIRTHDAY MORRISSEY.