Woh, I'm go_ing to Bergen
Woh, backa to the fjords (not that I've ever been before)
Woh, I'm going to see The Mozzer
Woh, in the sunny(??) North sea
Yep, I have bought the ticket, booked the flight, and reserved the hotel. When Moz returns to the stage on August 6th for his first concert since Vegas on January 2nd, I will be there.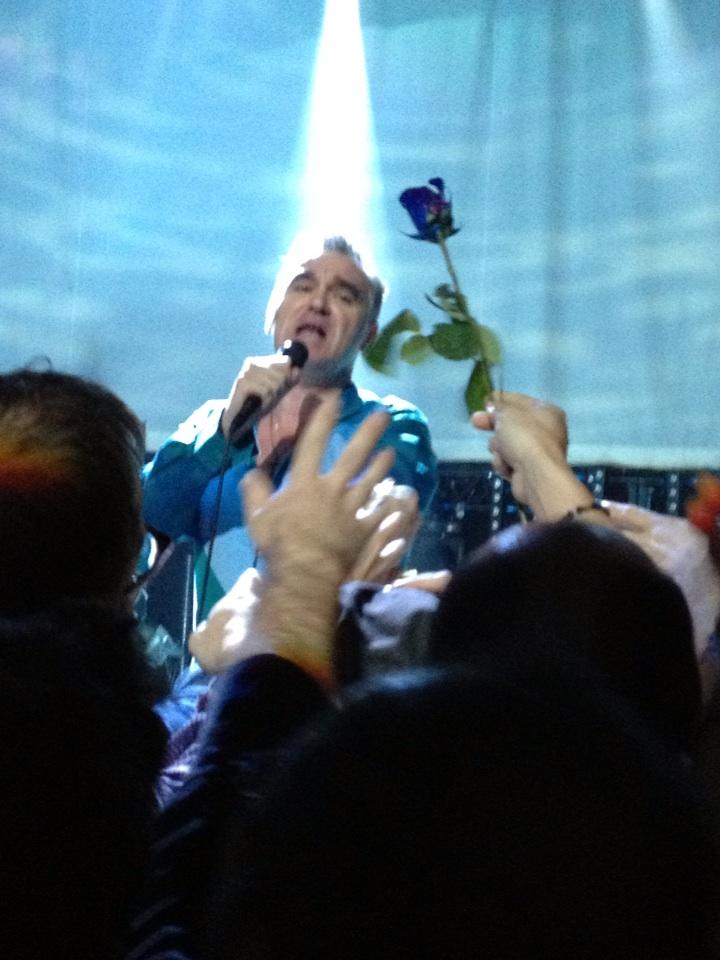 The only tickets that were available for the impressive 1500 seater Grieg Hall were right at the back, but if I manage to do what I did at the all seater Royal Festival Hall in London, and the London Palladium, and the Brooklyn Academy of Music, I will be stood right at the front - blue rose (and quite possibly inflated red rose) in hand.
GRIEG HALL, BERGEN
August 6th cannot come soon enough, but today I head off to sunnier climes for a family holiday. It will be a welcome break for my two darling offspring following six months of revision and exams, whereas I'm just glad to be getting away from the fall-out farce of the UK's EU referendum vote/Tory leadership battle, and the non-stop rain that flattens my cricket - these are the things that kill me.
As I head off, I thought it would be an idea to invite my few remaining readers to post a question each for Morrissey, in the hope that he might give another exclusive interview to Following The Mozziah. Morrissey previously answered FTM questions in
May 2012
,
March 2013
and
July 2013
; not that the outside world noticed -
with the exception of Alex Pollard and John D. Luerssen, as mentioned in my previous blog entry
.
I ask that you make your question as interesting as possible, although if you want to ask Morrissey what book he is currently reading, or what his favourite pizza topping is (I'm guessing Vegan parmesan cheese), then that is up to you. I dearly hope someone asks if the Smiths will ever reunite, as no Moz interview is complete without it.
I shall start the ball rolling:
1. In May 2012, you told us, "it feels more miraculous by the day that I exist". With so many deaths this year of those involved in popular culture, your fans grow ever fearful that you could be next. How is your current state of health, and would you like to give a prediction of when you will clock off?
2. The story is old, but it goes on... any news of a record deal, and if not, are you still not prepared to self-release?
3. What has happened to the audio book version of List of the Lost, that had initially been scheduled for release at the end of June?
4. It is criminal that Warner UK were not interested in doing anything to mark the 30th anniversary of The Queen is Dead. Will you bother asking them to do anything for Strangeways 30th? A vinyl release of the original version of Death of a DD would be nice.
5. If the UK does leave the EU, do you foresee any real change?
6. Any chance of you singing I've Changed My Plea To Guilty on the upcoming tour - for EARS?
7. Will you wear a blue rose on this upcoming tour?