I awoke this morning with the song Staircase At The University floating around my head; which as it was A level results day, was a little sadistic. As it happens, my genius elder son scored better than the 3 As mentioned in the song (2 A*s and 2 As), and has decided to head off to Durham University in October; which ironically is,
according to Mademoiselle Fifi
, the place that inspired the lyrics for the Staircase ATU song.
STAIRCASE AT DURHAM UNIVERSIT-AY
For now at least, I continue to blog in 'Private Mode', but as Broken, Our Mozzer and Dawn Mist all appeared in The Wrong Arms yesterday, it would appear that the MorrisseysWorld journey continues after all.
Broken and Our Mozzer turned up together at just after 3.30pm. Broken tweeted,
"This is me. Take me. Leave me. I no longer care."
OM's first appearance in The Arms since he said his
"farewell, forever" on Tuesday 9th
, saw him post just one tweet, and retweet these two of Broken's recent tweets:
"Germany would be lovely if it wasn't for the History"
and
"I offer odds of 1/50 of Hitler being mentioned on stage."
OM's one tweet was a reply to his
own
tweet of July 31st, in which he had written, "If illness does not leave my body I will just have to cancel all the upcoming appearances" with,
"Well no cancellations so far.. I will assume you've all seen the bandage however."
OM is currently following just 4 people: BRS member, Harrison, Dawn Mist, Kerry the Cocktail and Stephen Fry!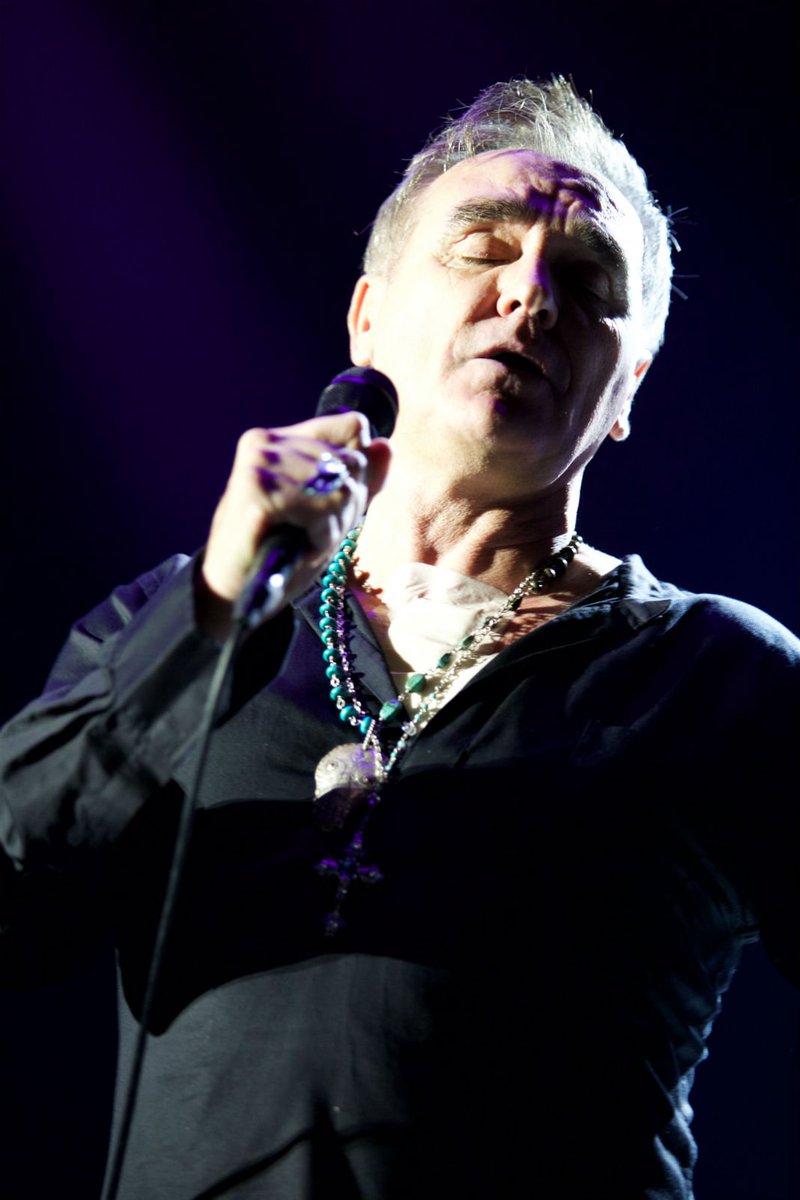 MORRISSEY SPORTING HIS BANDAGE IN BERLIN - PHOTO MERRYANNE
Dawn Mist entered The Arms just after 6pm and played two songs on the pub jukebox:
I'm Like A Bird (Live on Letterman) by Nelly Furtado
and
One Of Us (live on Harald Schmidt) by Joan Osborne
. I certainly preferred Astra's taste in songs.
Dawn reappeared again just after 11pm, and was later joined by Broken. Here are their tweets:
DAWN:
"I feel like part of the furniture in my current lighthouse."
DAWN: (to Broken)
"Sweetie, what are the odds for Joyce being mentioned on stage this upcoming Saturday?"
BROKEN: (to Dawn)
"I should imagine it's almost a guarantee. But only if the dreary front row changes."
DAWN: (to Broken)
"Maybe it's time for a set list revamp?"
BROKEN: (to Dawn)
"No."
MIKE JOYCE - TO BE MENTIONED MY MORRISSEY IN MANCHESTER ON SATURDAY?
Broken then left, but Dawn stayed. She retweeted some tweets from Brigitte Darlington (@GlamCityRocker) and also tweeted,
"An ex lighthouse keeper must no longer keep. An ex blogging seagull must no longer blog."
Well, what a seagull does in the privacy of his own nest, is up to him!
When asked by @dotdotdot_dot why I was no longer allowed to blog, Dawn replied,
"I don't make the rules sweetie. I simply break them."
Dawn's final two tweets of the evening were:
"@brokenlandonly The beacon has sent a request. The following seagull @SoStarkSoHaunt needs to have 12 lifetime bans. Is this possible?"
"Tonight's adventures are over. See you in the new dawn."
Rather strangely, the first of those two tweets was sent to a fake Broken account! I have no idea what is going on anymore... not that I ever really understood what was going on!
*Goes off singing to self* If you don't get three As, her sweet daddy said