This is my first blog entry in 77 days. Since my last offering back on September 27th, a number of things have happened relating to both the current world of Morrissey and his former world. From the former world, former writing partner and
Smith
, Johnny Marr has released his autobiography; which I have no interest in reading, and
also
former friend Pete 'Dead or Alive' Burns became a
former
, former friend aka Pete 'Dead not Alive' Burns. The celeb deaths just continue coming in 2016.
JOHNNY MARR - BOOK WRITER
DEAD AND ALIVE
In the current world of Morrissey, the tour continued, and BRS member,
comrade herpes took a blue rose to a concert in Melbourne
at the end of October. Unfortunately herpes was
so excited
to at last be at the front of the stage with blue rose in hand, that he prematurely off loaded after just two songs.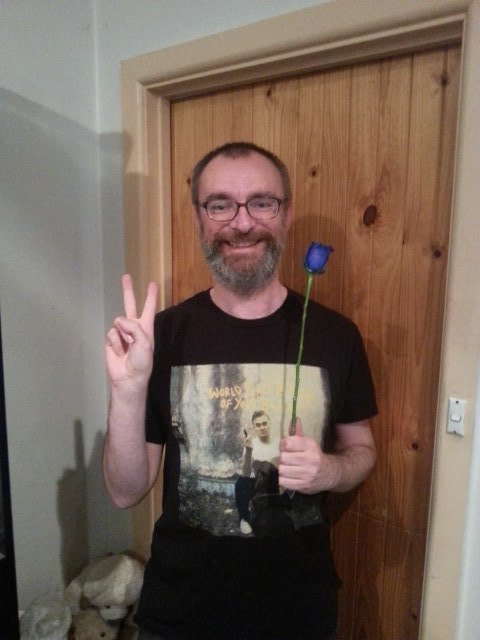 COMRADE HERPES - COULDN'T HOLD ON
BRS members Angie Reyes and Jaz also took blue roses to a concert in Santa Barbara on November 5th, but their roses were ignored by Moz. For some reason Angie didn't take a rose to the concert in Salt Lake City on November 12th, but even so, she was rewarded for her devotion with an 'arm signature' mid-concert, which she promptly had made into a tattoo.
The concert in SLC turned out to be the last one of the tour; as firstly Gustavo Manzur fell ill, and then
the touring money dried up
. Morrissey's age on the day of that last concert was 57 years and 174 days. Hopefully there will be plenty more concerts to come, but if not, Morrissey still managed to outlast David Bowie's performing days, as Bowie's final concert in Scheessel Germany on June 25th 2004 was at the age of 57 and 169 days.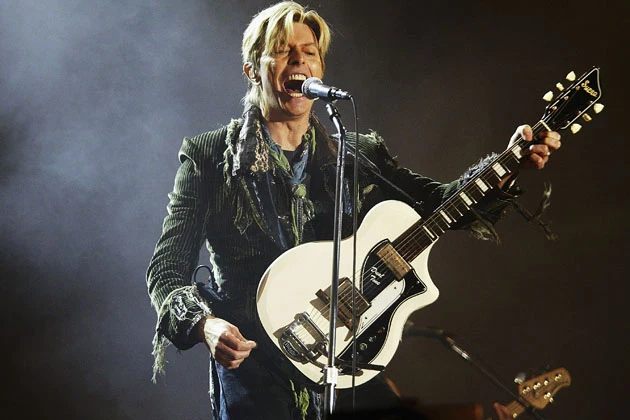 There have been three reasons as to why I haven't continued with my blogging: 1) After 5 years I felt I should bring my 'Following the Mozziah' story to a close; particularly as it had taken over my life, 2) I had become
increasingly confused
as to which twitter accounts were Morrissey pessoas and which were impostors, and was therefore reluctant to blog about tweets that may well have been nothing whatsoever to do with Morrissey - Likewise, I also
wasn't convinced that all the articles on the MorrisseysWord blog
were the work of Morrissey
himself
, and therefore was reluctant to continue writing about those too and 3) Back in the Summer Morrissey shared with me some sad news that he asked me not to blog about, which last month I found out to be an outrageous lie, and left me thinking that this just wasn't the place for me anymore.
I now realise that: 1) It isn't up to
me
to bring to a close the story on Morrissey's secret life mingling with a handful of fans on the internet, so Following The Mozziah will continue as long as there is a Mozziah to follow - and my life will remain dedicated to it, 2) I am now fairly sure that both @AlfsButton and @SeminalArtiste aka @BRSChairman are
both
Morrissey pessoas, and if @SlightDawnMist
isn't
Morrissey himself, then it is probably his right hand man, Damon 'Kevin Philips' Anacreonte, and 3) Although he has stopped short of apologising to me about the outrageous lie, Morrissey has given me an explanation of sorts, which although I still find hard to accept, I do appreciate that Morrissey is not right in the head, but this is, after all, why....
So there we are, and here I am - Morrissey remains my God, and I continue to follow the Mozziah....but there is one slight problem. Yesterday, having published two very thought provoking new pieces on the MorrisseysWord blog about art and gender, Morrissey suddenly closed down the blog. He also shut down the two Moz twitter accounts, the Dawn Mist account, and even Broken's account. I feel that I may be to blame, because I had informed Our Mozzer that I wasn't going to report on the latest MW blog offerings - only because I felt that both he and other fans were sick and tired of my involvement. It seems that I can't do right for doing wrong.
So, is that all there is?