Our Mozzer has returned to Twitter, a Smiths single is soon to be released and the Morrissey band are heading back to the stage...the wheels are back on the wagon, and we're rolling!
Having closed his Twitter account following his
defeat in the Moz Army quiz of Friday night
, Our Mozzer (@seminalartiste) returned to The Wrong Arms on Monday afternoon and announced,
"I have licked my wounds and devised my own quiz. 9pm, Friday. Be there."
However, when Andy B (@TonyMerchison) asked him this evening if his quiz was prepared, OM replied,
"the quiz is cancelled due to an illness in the quizzing party. Deep sadness."
- Why should public appearances on Twitter be any different to the outside world? At least this time
Kristeen Young can't be blamed
; who incidentally is set to play four nights in London during February to
promote her forthcoming album
Live At the Witch's Tit
, which has to be the greatest album title
EVER
. Unfortunately the four nights in London are all
Tuesdays
, which means I cannot get to go, which is disappointing to say the least.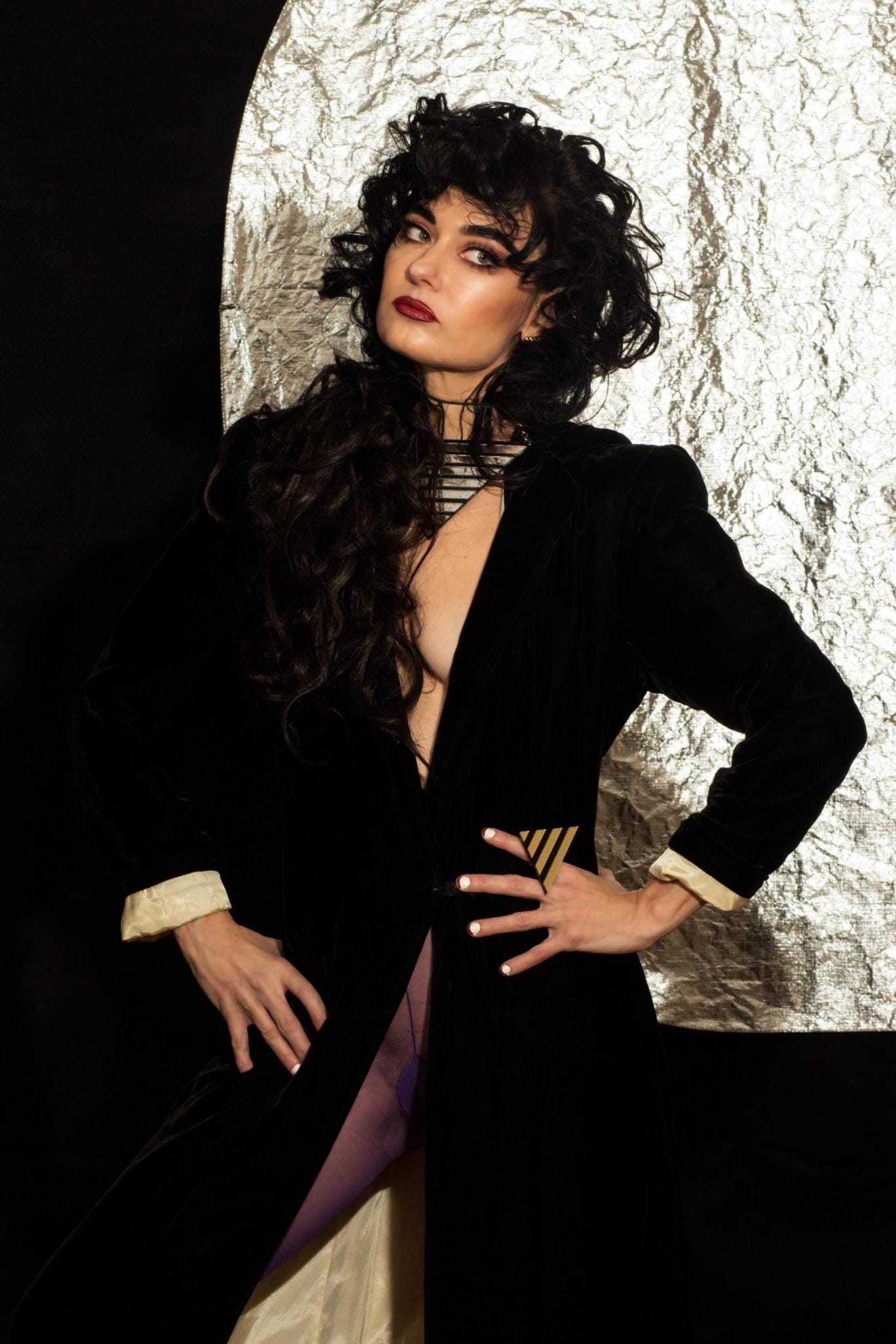 The new Smiths single; which looks set to be released at some time soon, is a 12" vinyl of The Queen is Dead - the song
Morrissey had wanted Warner Bros to release last year to mark the 30th anniversary of the LP
- I guess better late than never.

COVER STAR: MARGHERITA CARUSO IN PASOLINI'S THE GOSPEL ACCORDING TO ST MATTHEW - AND USED AS A BACKDROP BY MORRISSEY ON RECENT TOURS
There hasn't actually been an official announcement about this new Smiths release, unlike the announcement made on
TTY at the end of November regarding a forthcoming 7" release of The Boy With The Thorn In His Side
- which two months on, still hasn't seen the light of day.
I am guessing that both singles will be released on Record Store Day in April; although I hope not because
hundreds
of other
records get released at the same time, which means that reaching Number 1 in the
Official UK vinyl chart
for either of these two singles would become a lottery. If the records were to be released during
any other week
of the year, it only needs approximately 200 sales to achieve a No.1; and although charts may not matter to
many
people these days, they
do
matter to Morrissey.
And Morrissey isn't the only artist to be concerned with charts, if you read the excited tweets of artists who have reached No.1 in the Vinyl Chart; such as my current favourite band
The Sherlocks
(who I am going to see live in Feb), then you can see what a buzz it can bring.
Anyway, enough about the Smiths...for now, let me briefly return to the tweets of both Our Mozzer and Dawn Mist (@slightdawnmist), which although not many in number, hold secrets to be told.
On Sunday at 5.30pm, Dawn tweeted,
"Peru, Peru - my heart's lighthouse"
, which tended to suggest that a concert may well have been booked for, er, Peru, but on Monday evening, OM turned up in The Arms to announce,
"Peril in Peru"
, which now tends to suggest, it's over before it began.
However, even if Peru
isn't
happening, it has just been announced that a headline slot at a Mexican festival
IS.
This announcement doesn't come as a complete surprise, because a tweet from Dawn on Monday evening looks to have been a
HUGE
hint.
At 10.40pm, Dawn entered The Wrong Arms and played the Killers song
Midnight Show
on the jukebox, before adding,
"I'd NEVER start at midnight".
Dawn then followed this up with,
"You'd do well to NEVER remember that".
One presumes that Morrissey's Mexican headline slot is a midnight kick off....but
how
could an unknown,
unofficial
Twitter account with just 47 followers
possibly
know that?
And finally, earlier on Tuesday; after I had tweeted a picture of a lighthouse that I had only just seen on the
Dawn Mist blogsite
, Our Mozzer took to Twitter to berate my slackness in observation, tweeting,
"one does not laze around LA all day and expect to hear that his staff are being incompetent."
He's back in LA?